Balfour and Haddow Civil Service Golf 2018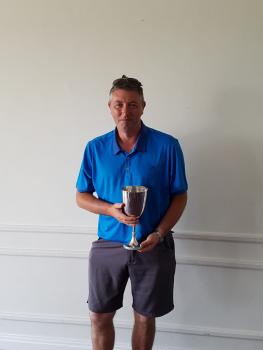 The Balfour & Haddow Golf Competition at Wychwood Park GC is a two day event for Civil Servants nationally.
Quali­fica­tion for this event is not an easy or short ride. Firstly you need to get through your local HASSRA qualifier to attend the National HASSRA competition at our September festival and then finish in a qualifying position to be invited.
So entries for this year's Balfour & Haddow started in mid 2017. The Balfour Trophy is a Scratch Team Trophy (usually for golfers with a handicap of 5 or less) and have an individual winner on day 1 & 2 then over the 2 days.
The Haddow is a Handicap Team Trophy (usually handicaps of 6 and above). The handicap section also has an individual trophy to play for on Day 1, the Sir Ernley Blackwell Trophy and on Day 2, the Donald Tutt Cup. There is also recognition to the individuals who finish in the top 3 over the two days.
However in the mean time...­unfor­tunately the HASSRA team did not win either team trophy.
Individually though HASSRA did win.­ The Donald Tutt Cup winner: Braddan Dermott - and he finished 2nd overall in the two day event. Well done Brad!