Christmas Hampers and Shoe Box Appeal (Sheffield & Rotherham)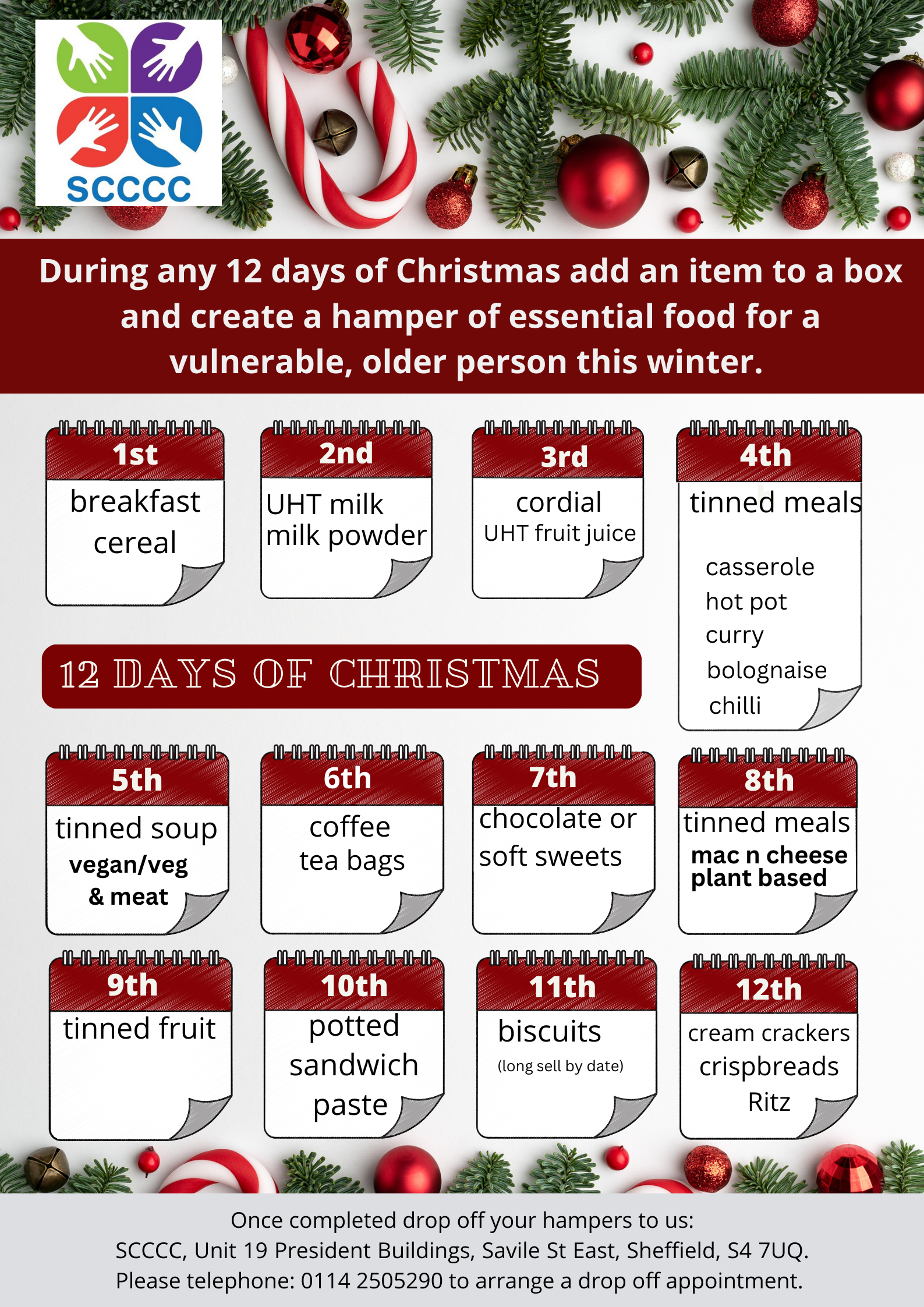 HASSRA Sheffield have once again agreed to support the 12 days of Christmas campaign to give food hampers to the local lonely older people who have so appreciated these in past years.
They may have lost family and friends and/or have limited social interaction and the SCCCC charity provide a befriending service to help ease the loneliness.
Please see attached the details of what would be required for the hampers. You don't have to purchase all the items as HASSRA will step in to buy any missing items. Why not buddy together to create hampers with your teams or family and friends.
Hampers can be dropped off at the address on the poster directly or Debra Allott can arrange for the charity to collect. Hampers are required by Friday 15 December and can be in cardboard boxes ideally but if not, shopping bags are fine.
Bailey Court Contacts - Julie Bowden or Sheila Klein
HHSQ/Cavendish - Debra Allott or Lyndsey South to arrange handover please (due to hybrid working)
In the meantime if you are happy to coordinate a collection point in your building, please let me know Debra..allott@dwp.gov.uk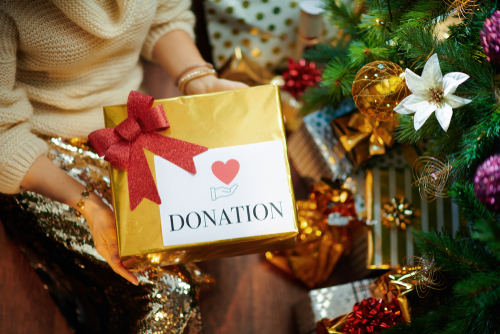 HASSRA Rotherham will be linking up with Sheffield Shoe Box Appeal recipients to include Sheffield Childrens Hospital, Homeless Charities and Rotherham Hospice
What do we need?
A shoe box wrapped in Christmas paper, or a Christmas gift bag. Please add a Christmas card and message to make it extra special. Just fill with practical items and Christmas treats. Please do not seal as we can add extra items later if required. Donate as an individual, buddy up with a colleague or organise a team collection.
Suggested items include.
Tooth brush and Tooth paste, Deodorant, Shower Gel, Lip Balm, Small bars of chocolate, Hat , Scarves, Gloves, Warm Socks , Colouring books , Colouring pencils, Wet Wipes, Small cuddly toys , bed socks or anything to put a smile on their faces NB Sorry No Money or Alcohol.
Please get Donations to Jane Frost, Debbie Day or Jo Coburn at Rotherham Jobcentre by Friday 15th December so they can be dropped off at the local collection point.