Euro2020 Fantasy League
To celebrate Scotland being part of a major tournament for the first time in a generation, we're holding a EURO2020 Fantasy League.
We are offering cash prizes - £100 for the winner, £75 for second place, and four third place prizes of £25.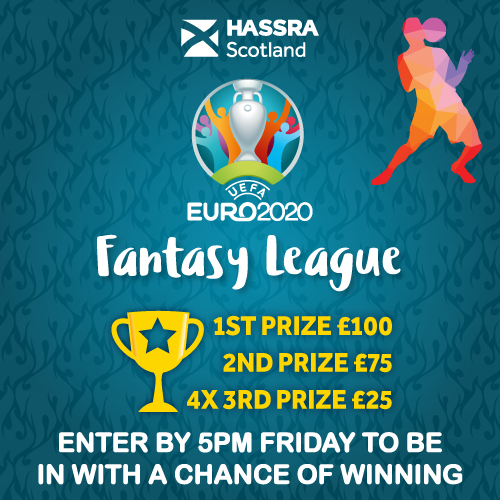 How do I enter?
Entering is easy (and FREE) – just visit the sign-up page here, and use the code 81XWEQMJ06 to join the league.
Once you've registered, email your team name and membership number to John Jenkins.
The competition is only open to HASSRA Scotland members.
Good Luck!
For more information on HASSRA Scotland competitions, just email the HASSRA Scotland mailbox