Everyone Active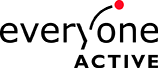 As of 1st June Sunderland City Council Leisure Centres are now part of Everyone Active; Raich Carter Leisure Centre (SR2 8PD) is now included.
The price of the corporate membership has changed but it is no longer subject to a 12 month contract.
This offer replaces the previous £29/£19.99 per month offers.
Everyone Active offers corporate membership discount to companies where 5 or more colleagues join.
The membership includes unlimited gym, swim, exercise classes and sauna and steam room at all Everyone Active Sunderland Wellness Centres.
We have Wellness Centres at The following sites:
Raich Carter Leisure Centre
Sunderland Aquatic Centre
Silksworth Community Pool & Wellness Centre
Washington Leisure Centre
Hetton Community Pool & Wellness Centre
Houghton Sports & Wellness Centre
Bunny Hill Wellness Centre
Seaburn Leisure Centre
The corporate membership is £28.50 per month. The membership is subject to a rolling monthly contract and is also available to partners of HASSRA members (HASSRA member must hold a Wellness membership), HASSRA members with existing memberships would be able to downgrade to the corporate membership price.
As a further discount to anyone joining at Raich Carter – members may pay upfront for the year and pay only for 9 months - £256.50 for an annual membership, a saving of £85.50 annually, or anyone signing up to a Direct Debit membership would receive a free month, terms and conditions apply, limited time only.
We also offer local companies the opportunity to take part in our free prize draws to win an annual membership at Everyone Active Sunderland (including gym, swim, exercise classes and sauna and steam room) and a year's free swimming lessons.
We have recently opened a new Leisure Centre at Washington and are refurbishing & extending the gyms at Raich Carter, Sunderland Aquatic Centre and Silksworth Community Pool.
For class and swim timetables visit www.­every­one­ac­tive.­com.
Please email rainermeek@everyoneactive.com or telephone 03330050157 if you would like any further information.