Fabulous Fundraisers 2019
Showcasing the fab and fun things our members have done for charity during 2019 - Please send any contri­butions to Alan.Borrowdale@dwp.gov.uk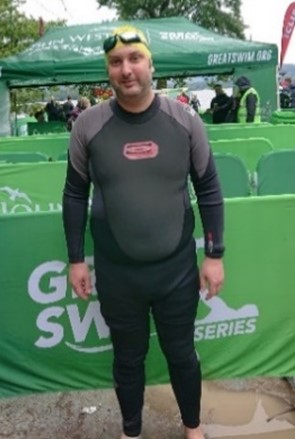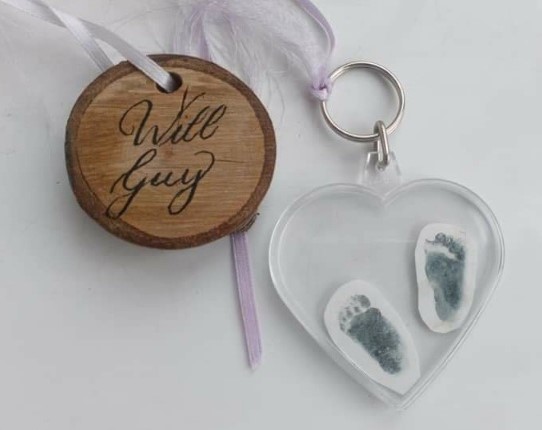 Malcolm from Digital group swam 1 mile across lake Windermere raising £380.00 in support of Teardrop Support Group in memory of his son Will Guy Moran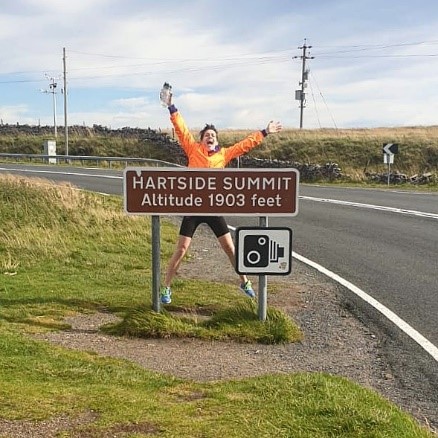 Kate from Labour Market, Families and Disadvange Directorate raised £390 for British Heart Foundation by completing A Mile inthe Great North Swim, The Great North Run and Cycling the Coast to Coast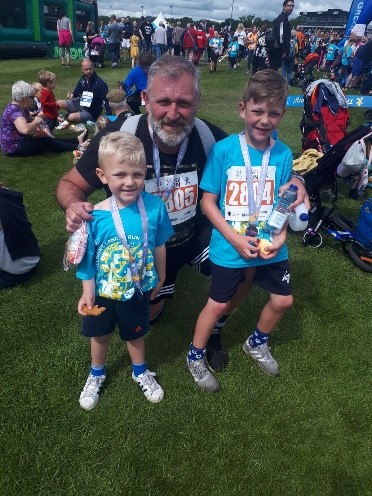 Trevor from Service, Design and Trans­fro­mation completed his annual Children's Cancer Run with his boys raising £254 for the cancer charity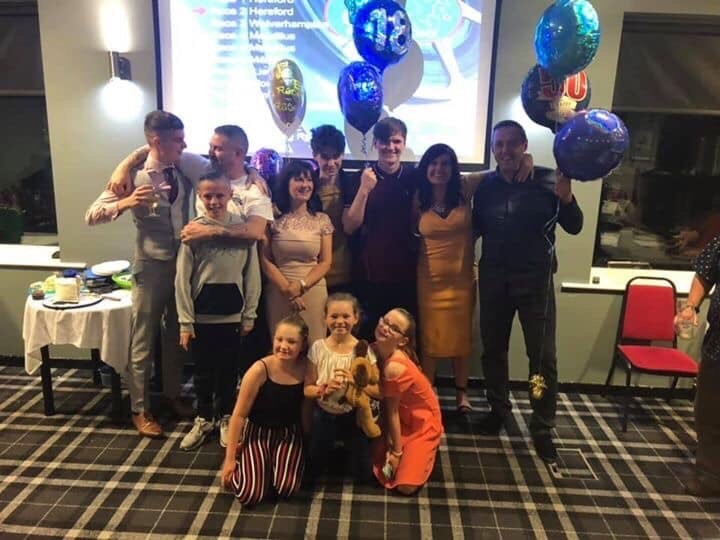 Lesley from ESA Health & Work Portfolio Team had a charity race night for and birthday party and raised £927.01 for Myalgic Encep­halo­my­elitis (M.E)
The money was sent to Professor Julia Newton at the RVI Newcastle & Dr Cara Thomas at Newcastle University who are undertaking research studies focusing on Energy Production specifically Mitoc­hon­drial dysfunction in those with M.E. This Study relies totally on Charity donations.
*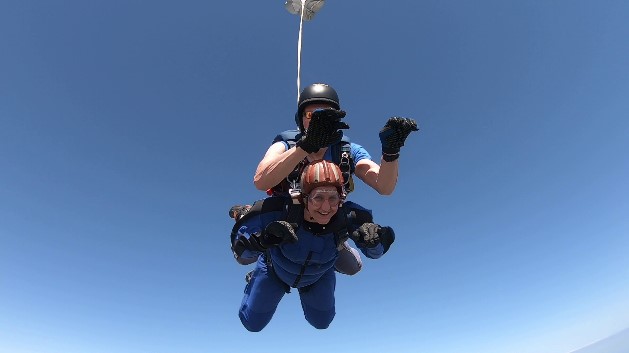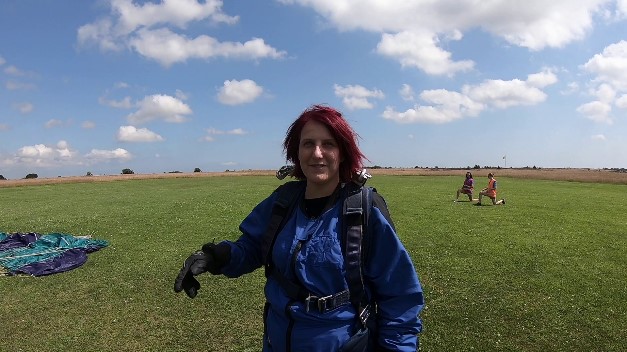 Lindsey from the Digital Cross Boundary Team did a Parachute jump for Age UK Gateshead in July this year raising over £1500
The Digital Cross Boundary Team also raised £170 with a MacMillan coffee morning.
*
Rachel from Digital Group ran the Great North Run and raised £1,160 for the charity Hundred Families
*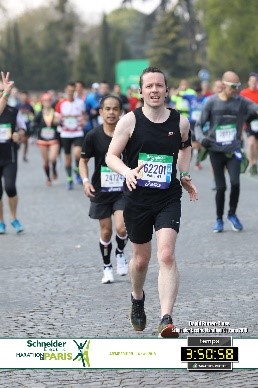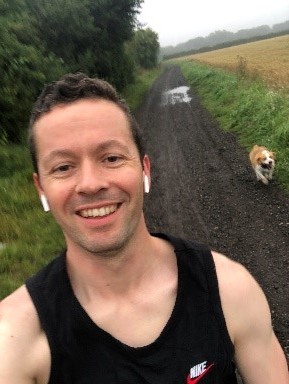 David from Digital Group is raising money for the Children's Cardi­ot­ho­racic Transplant Fund (part of the Newcastle upon Tyne Hospitals NHS Foundation Trust) by running the Paris and New York Marathons this year. He'd never ran a marathon before so its been quite a challenge. He ran Paris in 3 Hours and 50 minutes which was his target. He's aiming for under 3 hours 30 minutes for New York on the 3rd November. He's run a total of 1100 miles so far this year.
'My son had a heart transplant at age 2 in the Freeman, a place most of us stare at every day without thinking much about what's going on inside. He has had world class care throughout his journey and he's doing incredibly well at age 12. Sebby and I are both runners so this seemed like a fitting way to help out'
David has raised £880 so far.
*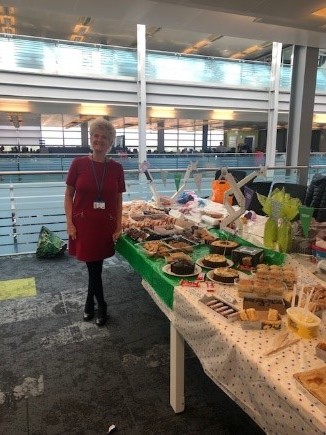 DWP Digital UCFS Product Support Raised £143.75 MacMillan coffee Morning
Vickie of DWP Digital UCFS Product Support ran the Great North Run and raised £440 for MacMillan
Alice of DWP Digital UCFS Product Support did the Great North Run and raised £405 for Breast Cancer Care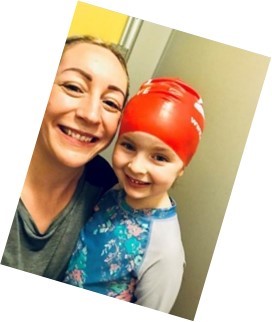 Clare of DWP Digital UCFS Product Support did an individual 5km (200 lengths) swimathon and raised £400 for Cancer Research and Macmillan.
Alice and Clare of DWP Digital UCFS Product Support did the Race for Life with their children and raised £250 for Cancer Research
Gillian of DWP Digital UCFS Product Support did the Race for Life with some friends from MENCAP and raised £200 for Cancer Research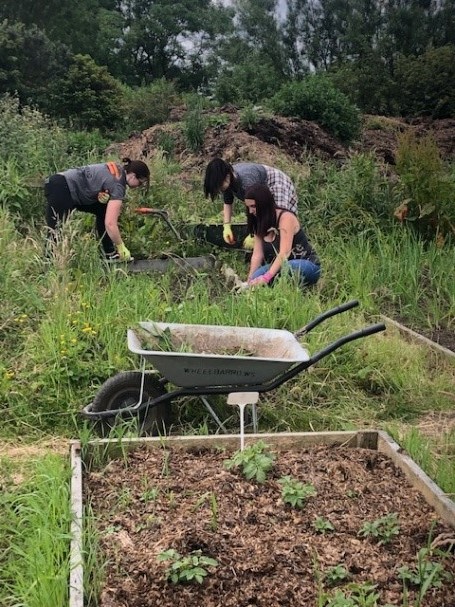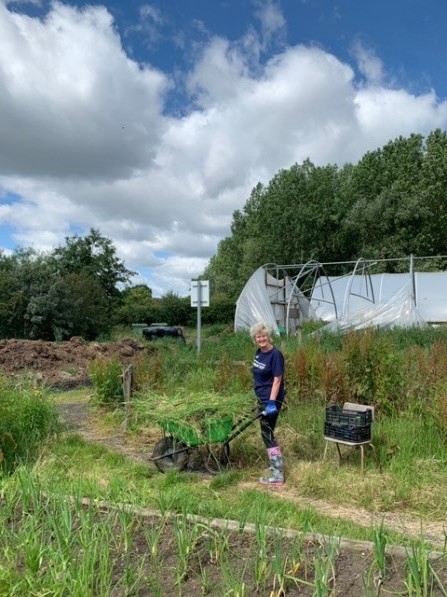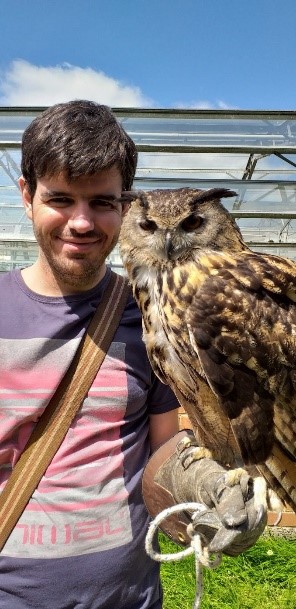 EO Support Portal Team at DWP Digital UCFS Product Support completed a Community 10,0000 at Rising Sun Farm
*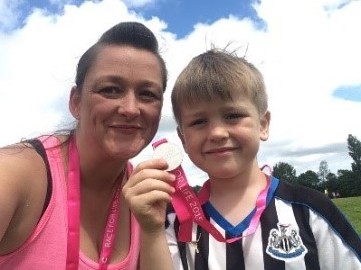 Michelle (and Archie) from Service, Planning and Optimisation took part in the Race For Life and raised £548 for cancer research
*
DWP Digital, Retirement Bereavement and Care had a Macmillan coffee morning and raised £210
*
Fraser from Tech Support took part in a charity boxing match raising £350 for Tiny Lives, as his good friend had a premature baby who needed serious post-natal care. They were brilliant with the family and got them through a very troubled time. It was a pleasure to work with them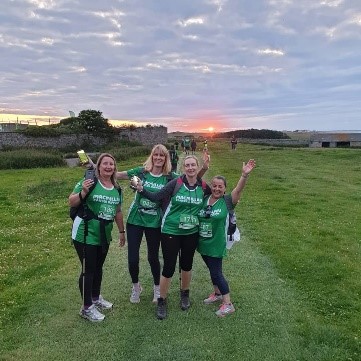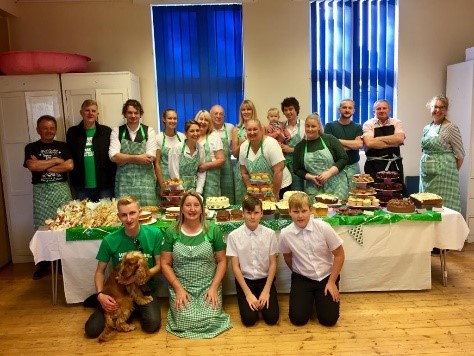 Sue and Lynda from Children, Retirement & Counter Fraud and 2 other friends completed the Hike Northum­berland for Macmillan in July. Walking 26 miles from Alnwick Castle to Bambrough Castle.­ They raised £2,­200.­50.­ They also then took part in their yearly Macmillan coffee morning at the end of September raising a further £2,000.
*
Lindsey and colleagues from Cross Cutting Change and Efficiency Division held a Macmillan coffee morning raising £87.15. They also raised money for the Ellen Timney Foundation based in Stockton on Tees. They collected 3 boxes of toiletries and nightwear for children aged 0-18 years and raised £1132.61 by holding a One Million Step Challenge ( a competition within their Deputy Directorate of SDT)
*
Colleagues from DWP Finance and Banking Services ran a Marie Curie Bake Off event and raised £267.50.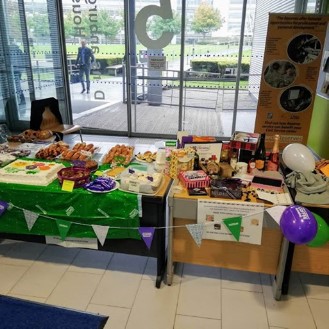 DWP Change Group – hosted a Macmillan coffee morning raising a total of £514.44
*
Amy from Digital Group raised £170 for the 5K muddy challenge for Cancer Research and also raised £100 for Great North run again for Cancer Research.
*
Customer Intelligence & Digital (CID) charity team in Durham House Washington are a team of appro­ximately 90 people based on the 8th floor in Durham House,­ the charity team consists of 7 members who work to raise money within the area of CID
Charities this year have included the Shaw Trust which is a national enterprise providing progressive oppor­tuni­ties for young people with learning disabilities including autism. The trust came to the attention of the team through the community 10K initiative which has seen a number of people take part in volunteering activities.
The most recent fund raiser was in aid of the Sir Bobby Robson Foundation which saw a full day of activities including raffles and a buffet raising a total of £726.00.
This year they have raised money for:
March 2019 - £181.68 for Comic Relief
May 2019 - £422.73 in support of Alzheimer's Research
July 2019 - £397.26 for the Shaw Trust
October 2019 - £726.00 for the Bobby Robson Foundation
Total raised this year - £1,727.67
Since the team was set up in 2010 they have raised a grand total of £20,292.65 in aid of charity.
*
Vanessa from Service Delivery Section held a Give a hand and bake morning for the Stroke association and raised a fabulous £333.92
*
Retirement Bereavement & Care Live Support donated the PALS bingo pot of £150 and the Christmas Card collection of £61 to Mission Christmas Cash for Kids
*
Financial Management & Planning Division raised £75.10 with a Christmas Tombola in aid of St Oswald's Hospice
*
2019 Chocolate Orange Challenge - Team North East BPV & TVP
A huge 'Thank You' to everyone who donated to this year's 2019 Chocolate Orange Challenge. With your generous donations we have collected 2,533 chocolate oranges across DWP & HMRC sites BPV, TVP and WVP, delivering to the following good causes
Sir Bobby Robson Foundation
Daft as a Brush (Freeman Hospital)
St Oswald's Hospice
Percy Hedley Foundation
Marie Curie Hospice
Alan Shearer Foundation
RVI ICU Ward 18
Carers Trust Rowlands Gill
Salvation Army
Maggies Freeman Hospital
RVI HDU Ward 38
Freeman Hospital ICU
Freeman Hospital HDU
The People's Kitchen
For more information on this wonderful challenge click here
And our grand total raised by members in 2019 is a magnificent
£20,147.84