Family Footgolf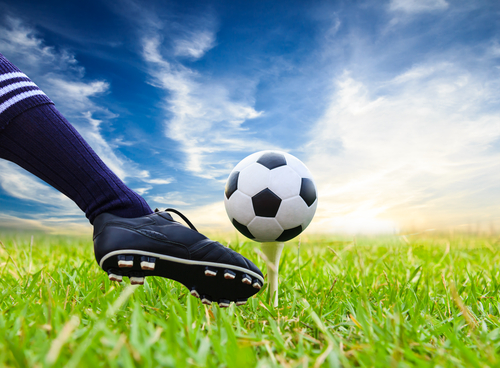 Date: 29 July 2021
Time: First tee 16:00
Venue: Skelton Park Golf Course, Shipton Road, York, North Yorkshire, YO30 1XW
We are holding a footgolf event on the evening of Thursday 29 July 2021. You can enter as an individual, a team from work, a team of friends or as a family. It really is open to all, just one member of the team needs to be a member. Teams can be up to 4 people, but we'll place you with others if you're coming as an individual. There will be individual and team prizes
Footgolf is played similarly to golf, with the exception that players use a football instead of a golf ball, and the ball is kicked rather than struck with a club, working toward a 21-inch "cup" in place of the usual golf hole. Imagine a small dustbin set in the ground and you won't be far off.
The player who finishes the course with the fewest shots wins. The first shot has to be played from the tee box, and bunkers, trees, water and hills must be crossed or avoided in order to reach the hole. The game is played with a regulation football. As footballs cannot be propelled as far as golf balls in one shot, footgolf is played on holes shorter than those used in golf.
Cost will be £7.50 for HASSRA Y&H members and you can purchase a total of 4 places at this price. Any extra for non members will be £15. The cost will include a pizza and a drink of your choice after the event. We'll take orders in advance.
To enter, complete the information in the link below. Entries must be made before Friday 2nd July.
https://­www.­smartsurvey.­co.­uk/­s/­KZH5WP/
Notes:
ALL standards are welcome
HASSRA can accept no liability for personal injury, loss or damage incurred while parti­cipating in Regional events. Members are recommended to make their own insurance arran­gements.