Fundraising
HASSRA Charity Fundraising
2021 was such a challenging year on all fronts. The charity sector has been one of the hardest hit, with many fundraising activities postponed, staff furloughed and charity shops closed due to Covid. However, HASSRA members continued to do their bit, and some! In the face of adversity, you had another extremely successful year of fundraising, with £100,518.81 being raised nationally.
Your achievements are exceptional, once again. A massive 'well done' to everybody who has contributed to this magnificent sum, especially HASSRA North West who raised a fantastic £48,120.75. Here's to an even more successful 2022!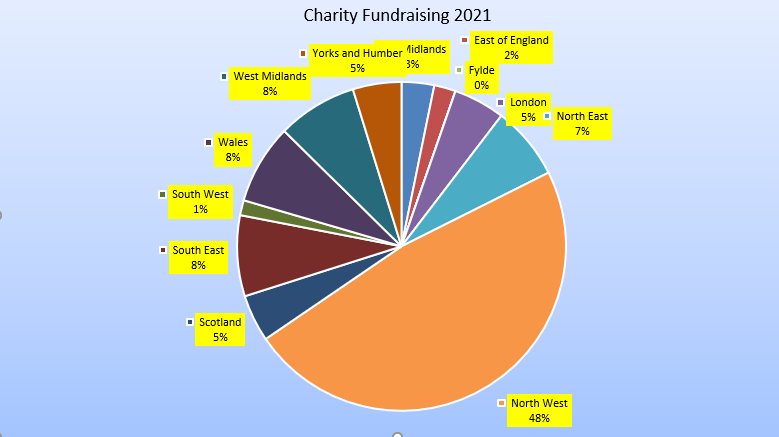 Regional totals for 2021 can be viewed here. Based on figures reported so far which are subject to change.
Let's keep it going in 2022!
We want to make sure that we inspire all of our members with the great work you do. Please get in touch and let us know what you have been doing and for which charities you have been raising funds.
We can then showcase your efforts on the HASSRA Fundraising Stories page.
All you need to do is submit your good news stories to: HASSRA Fundraising Stories.
We will also be in touch at the end of 2022 for full details of how much you have raised in your area, it's a good idea to keep a running total to save you time in the future.