Golf Society & Cashback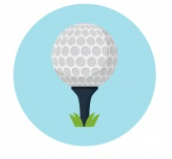 Breaking News - Society Golf is back and the Cashback Scheme extended
With recent decisions on lockdown opening up wider possi­bili­ties for golf, we are delighted to be able to announce the return of the HASSRA Y&H Golf Society.­ Listed below are details of forthcoming events for the next few months. Each event will be required to follow strict Social Distancing rules, details of which will be shared prior to the event. To recognise the challenges of car sharing we have also decided to increase the subsidy for golf instead of paying travel expenses, hopefully ensuring a fair contrbution to the day.
Society Days
Details of forthcoming society days are below. For any queries please contact nfarmery@hotmail.com
Cavendish - Monday 13th July
Our July event will be held at Cavendish Golf Club, Watford Rd, Buxton SK17 6XF. The member Green Fee will be £9.­00 after the HASSRA subsidy has been applied. Due to the ongoing Covid-19 restrictions preventing Car sharing outside of households, and to keep control of overal costs we have decided to increase the subsidy for this event but won't be paying any travel expenses.
Format
18 hole Stableford competition with the 1st tee off at 10.40 am. You will be allocated a tee off time in advance and should only arrive 10 mins before that ready to play. Please visit the club website for full details of all restrictions in place due to Covid 19. Full details of the HASSRA Y&H Society's Covid 19 guidance will be issued individually once you have booked your place and confirmed payment has been made.
Full payment is required before the event by internet banking to secure your place . No cash payments or cheques will be accepted on the day under any circum­stance. Account details for payment are:
Account Name: HASSRA Yorkshire and The Humber Golf Society
Sort code: 40-41-57
Account number: 10141690.
Please contact Neil Farmery nfarmery@hotmail.com – (Tel: 07759 125742) to book your place.
HASSRA Y&H Golf Refund Scheme
With the recent changes to lockdown and opening of Golf Courses, the Golf Society wanted to do something to encourage golfers across the region back out onto the course. With that in mind we are offering a cash refund scheme to all members across Y&H.
The refund amount is 50% of the total green fee, capped at a maximum of £25 per claim. Each member is allowed one claim in June. This may be extended into additional months so keep checking back. Proof of payment for the Green Fee will be required when making a claim. The round of golf must take place in June to be eligible. The claim form needed can be found here - Golf refund claim form
Once completed please email your claim form to nfarmery@hotmail.com
The closing date for entries is 15th July. All payments will be held back until then.
After the cloasing date all entries will be reviewed. If there are more entries than funding allows we will hold a draw to select those who receive a refund.