Harry Potter Studio Offer - 2022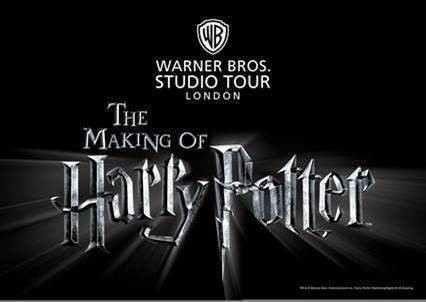 *Please note this offer could be withdrawn if demand becomes extremely high but any claims submitted prior to withdrawal will be paid.*
An excellent offer from HASSRA Y&H, cashback of up to 50% on family tickets for the Harry Potter Studio Tour. Go behind the scenes at the studios where the Harry Potter series was filmed. Step on to authentic sets and relive the magic through the eyes of the filmmakers who brought the Harry Potter film series to life.
For more information about the tour and the location please see Warner Bros website.
http://­www.­wbstudiotour.­co.­uk/
Members of HASSRA Y&H can claim up to 50% of the cost of tickets (up to a maximum of £75) which is half the cost of a family ticket.
Along with this fantastic offer you can also claim 50% of the cost of a hotel stay linked to the tour (up to a maximum of £50). Claims need to be completed, receipts provided and returned to the email address below and will be paid after the trip/hotel stay. The offer will run up to the end of 2022 so the trip and hotel stay must take place before then. Only one claim per member is allowed.
Important: Please email Chris Callaghan to let him know if you intend to take up this offer so we can judge overall demand.
If you have any queries please contact Chris and include 'HASSRA Harry Potter' in the subject line. (chris.callaghan@dwp.gov.uk).
How cashback will be paid
Once your claim has been submitted and verified, we will be in touch to gather account details to enable payment to be made. We will do that at the end of each month. So for example, if you submit your claim in January we will contact you early February to gather details and make payment.
Please ensure when contacted you provide the info as quickly as possible to support swift payment. The same will apply for all the following months ending with December submissions being paid in January 2023.