HASSRA Fundraising Stories
HASSRA raised almost £400,000 for Charity in 2018!
Once again, HASSRA has set the bar high in its efforts to make a difference in the community, as well as to individuals and their families.
Below is just one of the stories from 2018, we look forward to seeing some more from you this year!
Covering 3 sites in our North West Region and with just under 200 members, Hyde HASSRA undertook a wide and varied range of charity fundraising events during 2018, collecting over a staggering £35,000!
Club Sponsor Jane Dineen has even put Hyde's efforts into poetry:
HASSRA Hyde – by Jane Dineen
These are some of the charities of our choice,
Mountain rescue, blood bikes and Parkinson's UK
New Horizons, the Red Cross and the Christie
We Love Manchester and Children in need.
We have made crafts and knitted hats
Enjoyed cake, drank tea and had long chats
Sold books, cakes and CD's
Raffled large hampers and second hand bags.
We have climbed mountains, crossed bays
And ran in 10K's
Boxed goods for animal shelters and food banks
Collected sun cream for the fire-fighters tackling fires upon the moors
Made sandwiches with the Angels and played football with stars.
Most of us went sober for October
Collected lots of toys for Mission Christmas
Enjoyed a Christmas fair with crafts, tombola's, music and laughter.
Most of all we had fun and raised over £35,000!
This is what we achieved at HASSRA Hyde
Everyone standing side by side.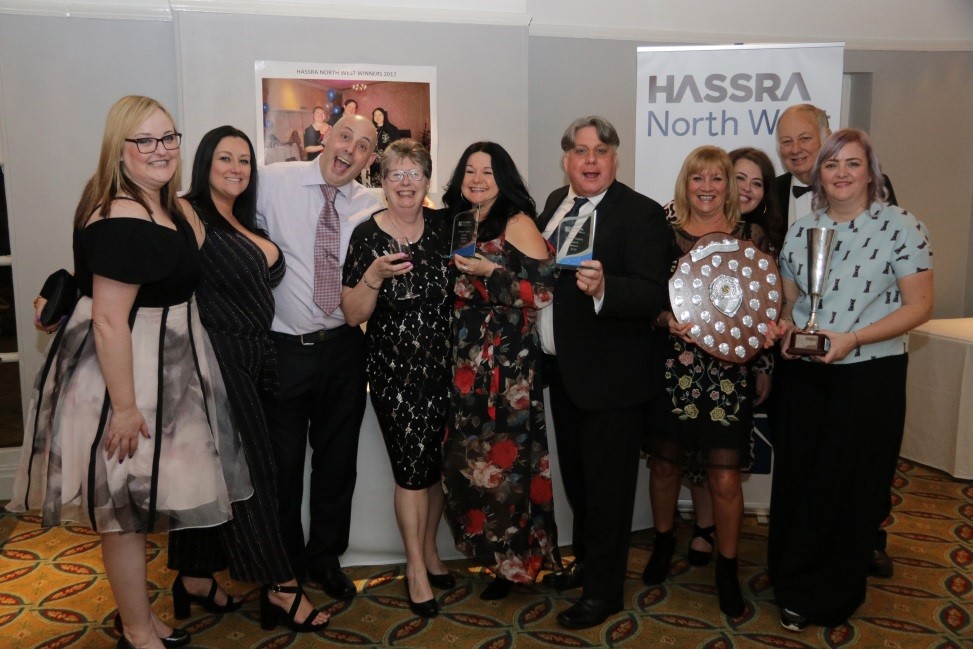 Colleagues attending the HASSRA Northwest awards ceremony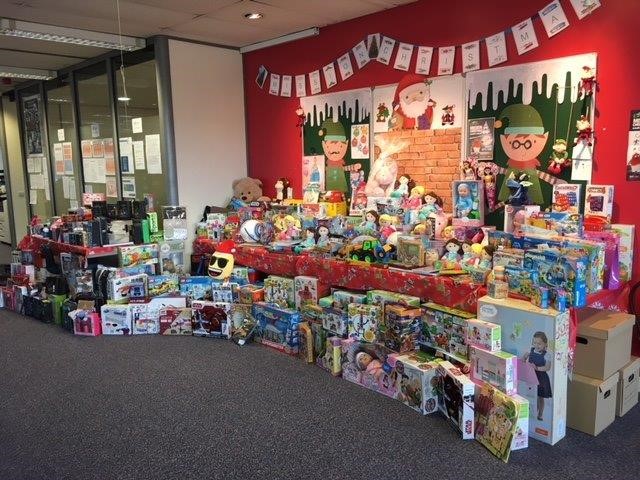 The Mission Christmas gift collection