HASSRA Fundraising Stories 2019
HASSRA raised almost £400,000 for Charity in 2019!
Once again, HASSRA has set the bar high in its efforts to make a difference in the community, as well as to individuals and their families.
Below is just one of the stories from 2019, we look forward to seeing some more from you this year!
HASSRA Shrewsbury's Lake Walk
On Saturday 21st September, amidst glorious sunshine, members of the HASSRA Shrewsbury club set off on their annual charity challenge!
In previous years, the club's Wellbeing challenges have included a 15-mile hike over the Shropshire Hills and a trek up Mount Snowdon. For 2019, they embarked on the "Lake Vyrnwy Charity Challenge" – a 13.25-mile trek around Lake Vyrnwy situated at Llanwyddn, Powys in North Wales.
Taking in the scenery along the lake, the group completed the trek in 5 hours 15 mins, amassing over 167,000 steps along the way. To date they have raised over £270 for their nominated charities, Dream Catchers and The Harry Johnson Trust. HASSRA Shrewsbury club set themselves a target of raising £1,500 for charity in 2019 and this sum of money put them well on their way to smashing this. The club eventually raised a total of £2804.76, nearly double their original target!
Stephanie Powis, HASSRA Shrewsbury Club Chair said, "The weather was lovely so we stopped along the way for ice cream and a paddle in the lake. Thankfully there were no injuries to report, only a few blisters at the end! A special mention must go to Roger Price, it was his idea to do this year's challenge and he wheeled himself all the way around the lake without any help – he did brilliantly! Thank you to everyone for their generous sponsorship."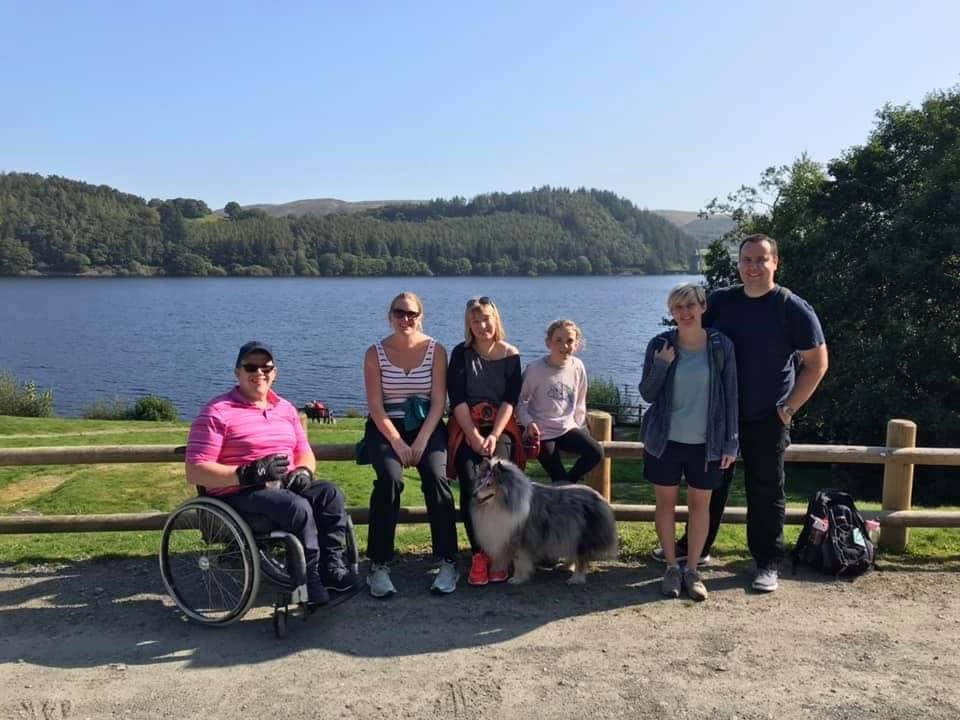 Picture (from L-R): Roger Price, Jenny Johnson, Suzie Jennings, Evie Johnson, Stephanie Powis, Gareth Niblett and Elvis the dog!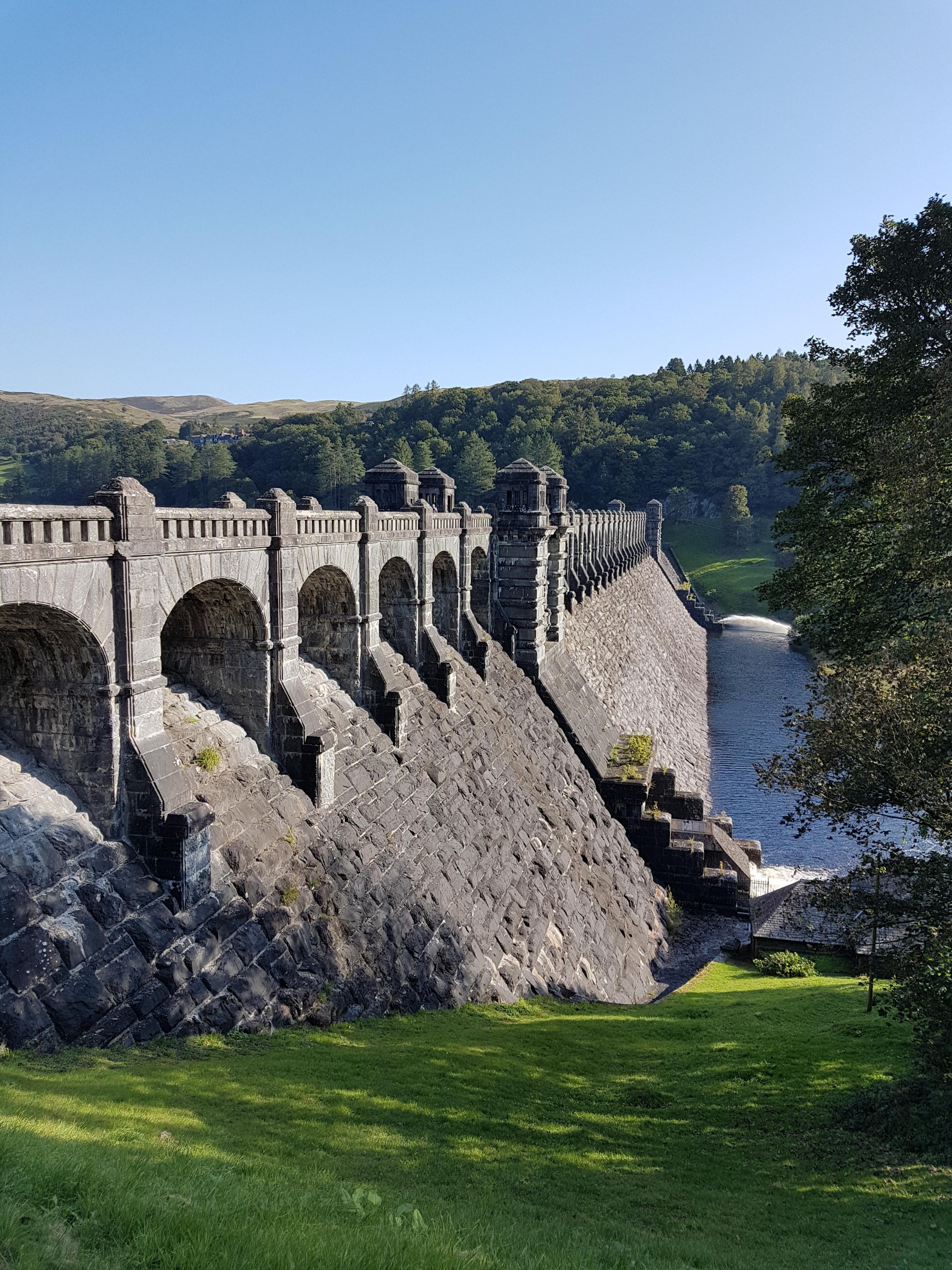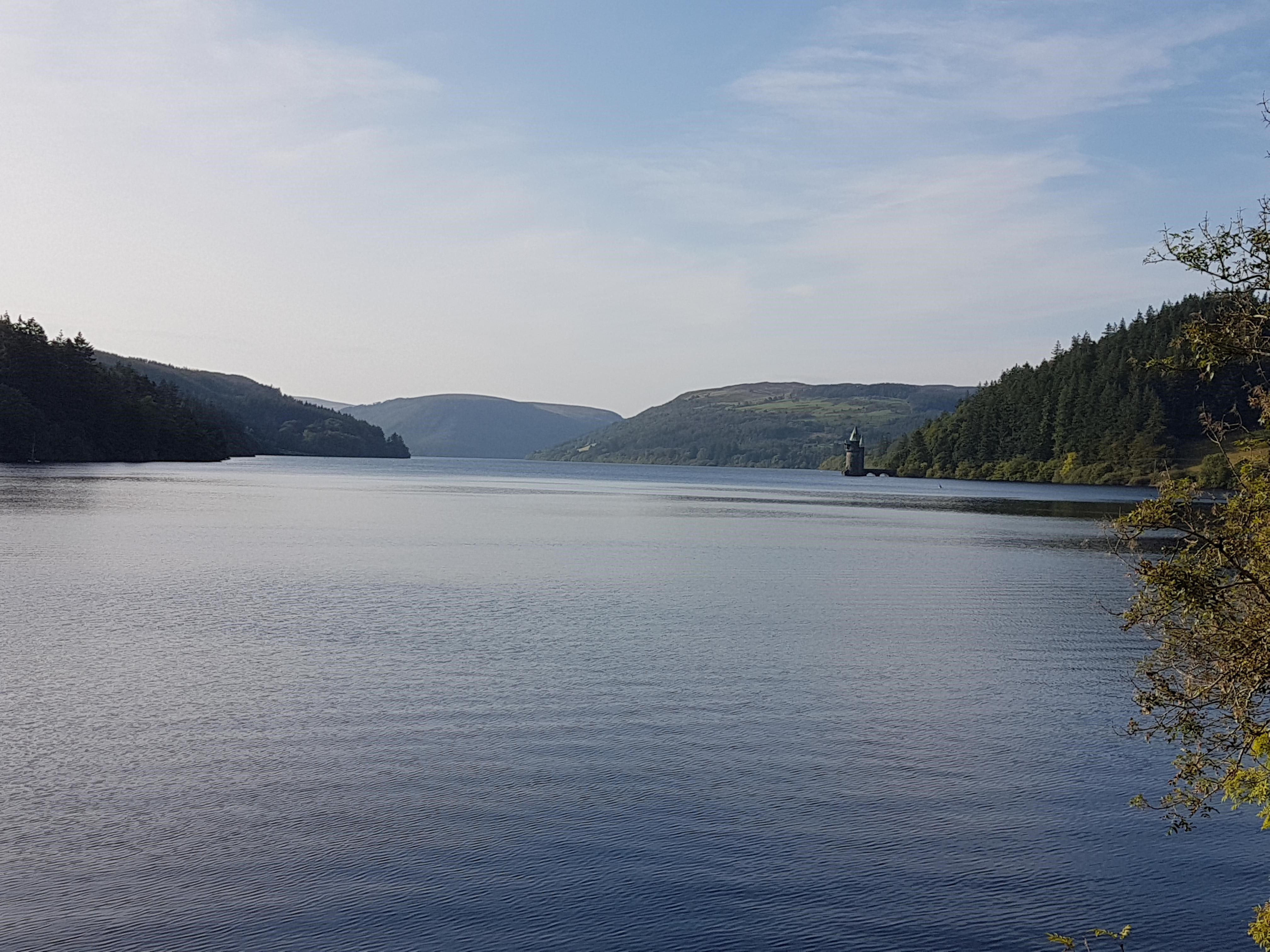 The wonderful picturesque views of Lake Vyrnwy.