HASSRA Fundraising Stories 2021
HASSRA raised over £100,000 for charity in 2021!
Great Western House, Birkenhead CSAC
In 2021 members of Great Western House, Birkenhead CSAC have been busy raising money for various charities with some fantastic initiatives and daring sponsored activities.
Yvonne Barrie raised £2,752.00 for MND by completing a Sky Dive. Her story:
As a parent we say we would do anything for our children, well hold that thought. My boys decided it would be fun to do a skydive, and as mum said "anything"!!! she can do it with us. So consulting Dad, and not Mum, they went ahead and booked it. At first the though terrified me (being the one who always held the bags at the bottom of the rollercoaster) then I remembered the old saying "Live one day as a Lion and a lifetime as a Lamb". As I had passed the age of consent some four decades plus ago, I questioned had I had my day as a lion yet? Could this be it? Better get a move on girl!­ I decided I was going to have my lion day, but in the back of my mind was the nagging thoughts, Could I actually do this? Would I back out last minute? How bad would I feel backing out? Would I feel I had let not only myself but my boys down? boys who were so excited I had agreed to go ahead. I decided to say it out loud and tell people, then it becomes real, and if I do it for charity and get sponsored then no way would I back out.
My sister in law, Sarah, was diagnosed with Motor neurone Disease (MND) at the young age of 35, she was a strong, active, healthy, young woman with everything to live for. Sarah battled this terminal disease for seven years before sadly losing her life. She left a husband and three young children. So with Sarah in mind and the power of positive thinking (and a few G&T's) I set about arranging the sponsorship and doing this in Sarah's name. there was no going back now. I registered with the MND Society who provided advice on sponsorship, got the sponsorship form and, of course, the T-Shirt.
The day arrived, along with the nerves but we all knew this was happening, no backing out. The day went ahead without a hitch. I have to say it was the most amazing experience I have ever had, not as scary as I thought it would be. I'm so proud of my boys and myself. Between us we raised £2752.00 for MND and put a tick in our bucket list.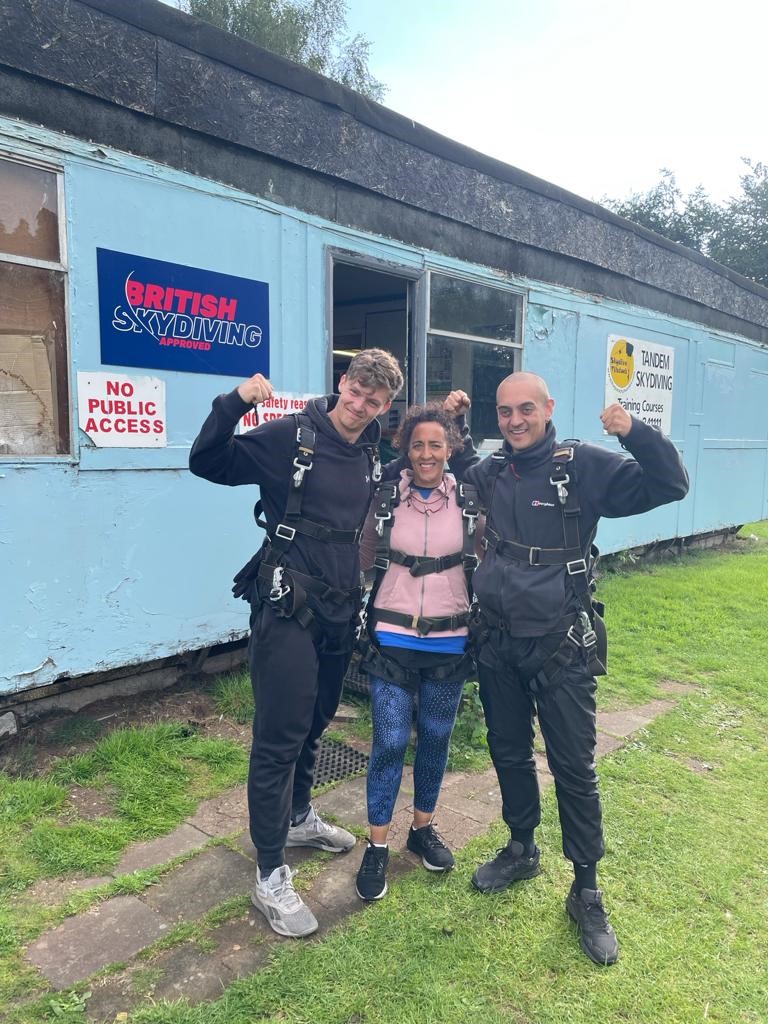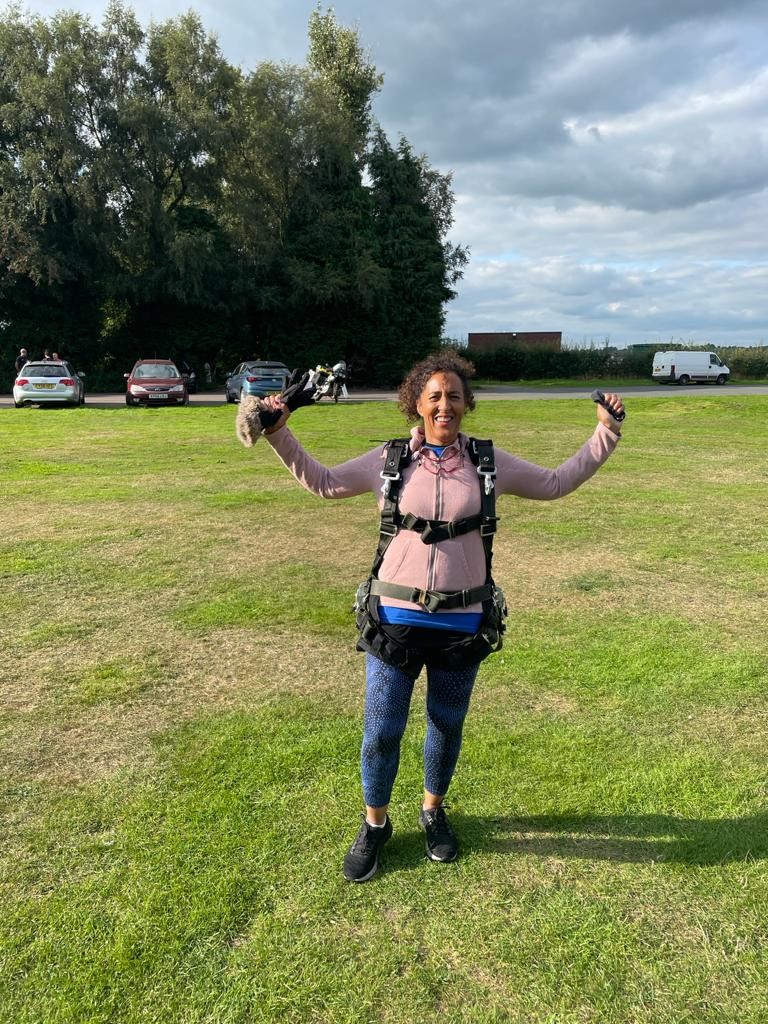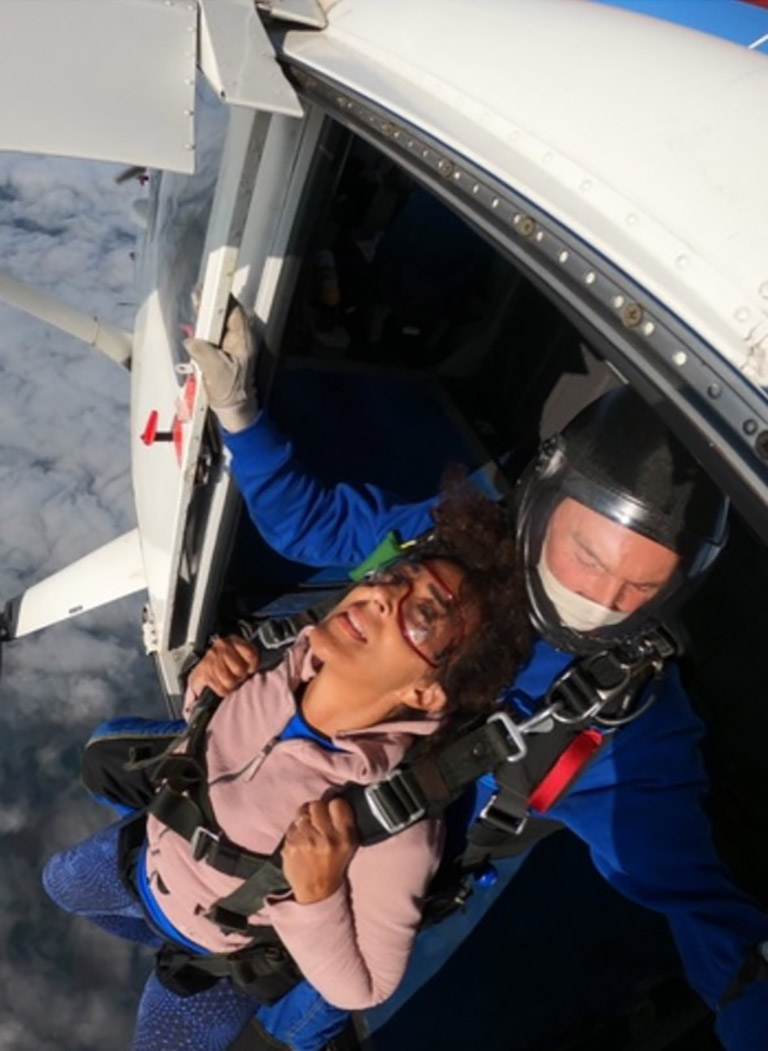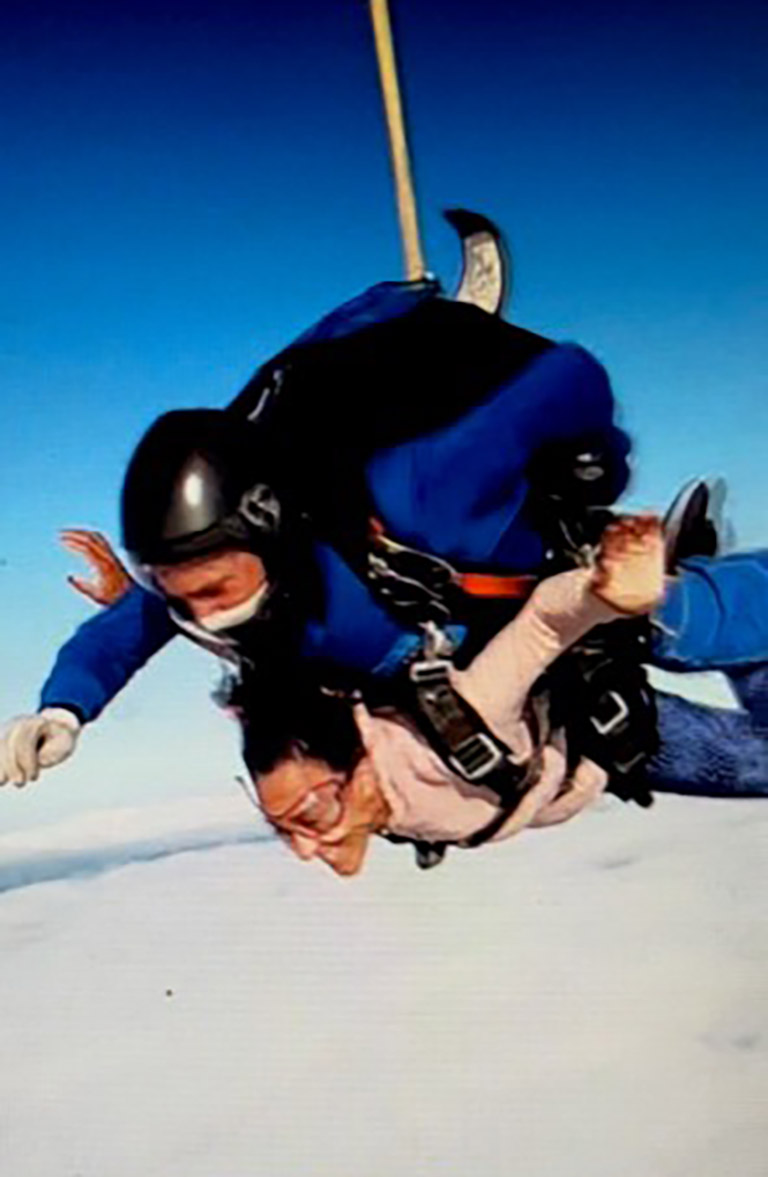 £8,500.00 raised for MNDA by abseiling down Liverpool Anglican Cathedral
Gill Parkes and Kristy Maughan have been 'risking life and limb' abseiling down Liverpool Cathedral. They have completed this in aid of the Motor Neurone Disease Association Merseyside, in memory of their colleague, Karen Murphy, who was diagnosed with the disease mid-2019 and sadly passed away in October 2020. In their words:
On Saturday 17th July 2021, we participated in a 150ft abseil down Liverpool's Anglican Cathedral in aid of Motor Neurone Disease Association Merseyside, in memory of our colleague Karen Murphy. During one of our visits to see her, a few months after her diagnosis, she mentioned that she had been attending the MNDA Merseyside Branch as they were helping her deal with her diagnosis, and she spoke about how she would like to get involved in raising money for them. She mentioned to us that they were planning an abseil of the Cathedral in August 2020, but she did not know anyone mad enough to take part, and proceeded to ask us if we would do it. We both told her to sign us up for it, and she was so pleased we had agreed.­ Unfortunately, the abseil was cancelled due to the pandemic and Karen never got the chance to see us abseil down the Cathedral.­ In March 2021, we noticed a Facebook post from MDNA Merseyside stating that the Cathedral Abseil had been rearranged for July 2021. We immediately contacted Karen's family to ask if we could complete the Abseil in memory of Karen, and they were so grateful that she was still remembered by her former colle­agues.­
We completed the 150ft abseil, (Gill getting to the bottom first, much to Kristy's annoyance) being supported by Karen's family and our own. We raised over £8,500 for the charity.

Val Bjerkan also raised and amazing £10,384.00 for Horse Sense Wirral by setting up an auction of preloved and unwanted items.
The Service Centre support team raised £75 for Comic Relief via a Red Nose Day "Pick Your Nose" sweep stake.
Leanne Jones raised £320.00 for Macmillan cancer support by completing 100 squats a day, every day for a month.
These all combined to a grand total of £22,031.00 in 2021.
AWESOME!
Hyde SC/JC & Ashton Under Lyne JC
Each year we raise well over £10,000, and during this time of national crisis they didn't disappoint!
These example are what out people did during the year, either on site or in their own time and raised an incredible total of £12413.75.
Several collections for Willow Wood Hospice
Coffee morning selling cakes in aid of Macmillan Ashton JC
Member of staff also organised a coffee morning for Macmillan
Bottle tombola in aid of The Christie Hospital
Member of staff did a sponsored bike ride from Manchester to Sherwood Forest Nottingham to raise money for the Stroke Association.
Member of staff organised a 10k sponsored walk in aid of Rotary Club and Meals on Wheels
Member of staff did 'walk 30 miles in September' in aid of Dementia UK
Raffle and 'Pick a Number' (1 winner chosen) in aid of local Hyde Seals Swimming Club
Collection for Woodland Trust
Collection for North West Ambulance
Collection for Cancer Research
Collection for Anthony Nolan Trust
Collection for Trussell Trust food bank
Member of staff throughout the year raised money for Believe and Achieve Trust. They sold gifts at Easter and at Christmas they set up a craft stall, plus they completed a sponsored walk in October.
Member of staff organised a Christmas event/tombola and other fundraising throughout the year in aid of New Horizons Canal Boat Trust
Member of staff made and sold knitted poppy's for the Royal British Legion.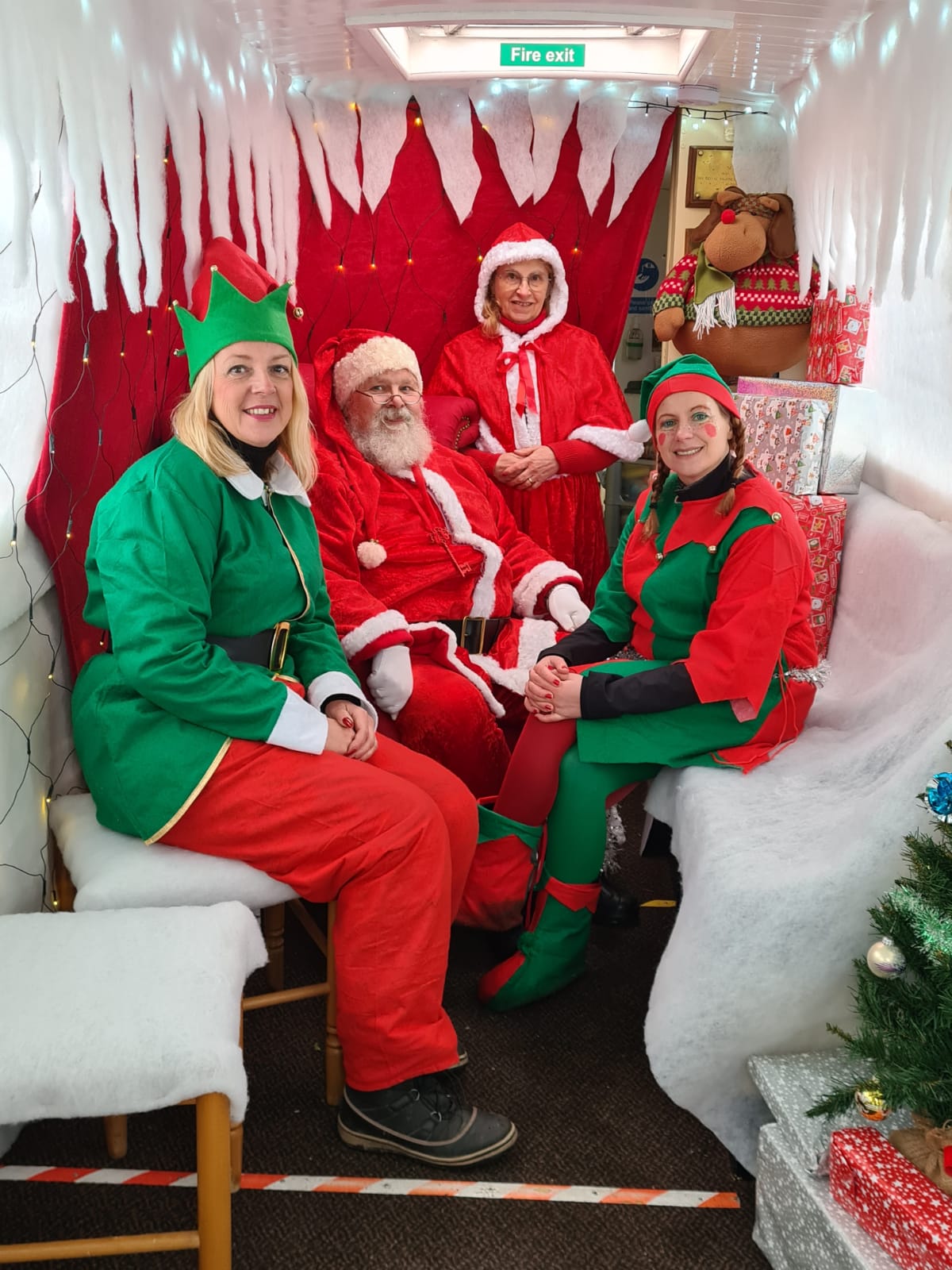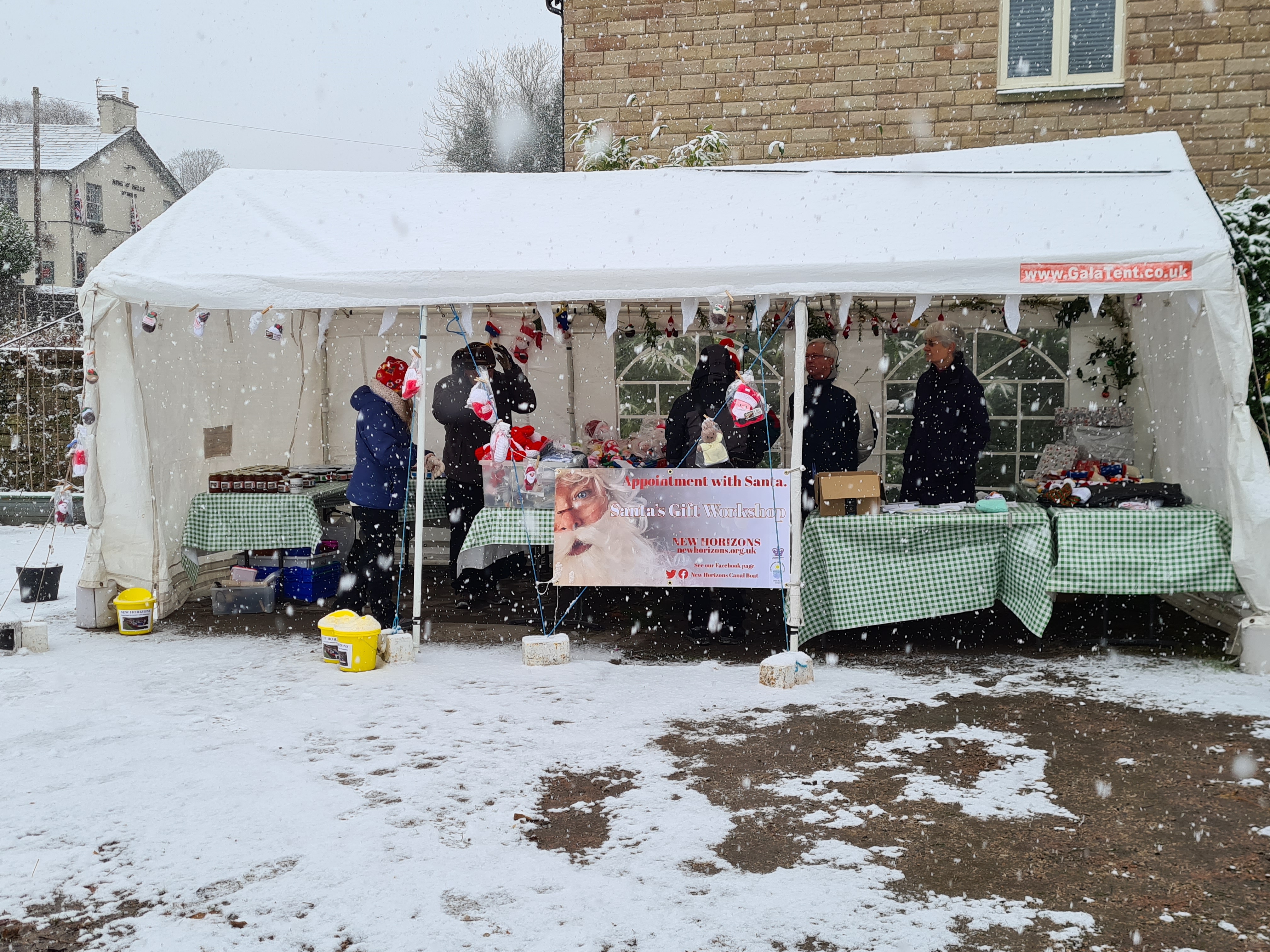 Burnley Pension Centre
Rising Above The Challenge
Due to so many working from home, Burnley Pension Centre Sports and Social has had to adapt in how we support Charity fundraising this year. There have been lots of individual and group efforts, but we have been encouraging members to pay donations via the banking system rather than collect money. The year got off to an excellent start with Debbie Singleton raising near £1000.00 for Prostate Cancer UK by "Running the Month". Other notable individual efforts were made for our Centre charity The Rainbow Hub, especially by Moustapha Omar, who was club Chair at the time and put on his running shoes to raise over £450.00. As a Committee we donated and collected prizes for a Centre Raffle with all the ticket sale proceeds of £221.00 going to the Centre Charity.
However, special mention needs to be made of retired associate member, Steve Neary has done an incredible job at raising money for Pendleside Hospice, which has been promoted and supported via local HASSRA communications on Facebook and our members newsletter. To mark his 67th birthday, Steve did a 67-day challenge. He did a mixture of physical activities, volunteering his time and asking for donations instead of presents or cards which he used to put together a bumper hamper containing 67 prizes for which he sold raffle tickets for. During the challenge Steve also volunteered to help various other charities alongside the hospice. These included the Horse and Pony Protection Association, Pendle Hill Landscapes Partnership, working in a Community food kitchen, the Ribble Rivers Trust and Read Environmental Group. He also helped out at Padiham Football Club, a small local club. The 67-day challenge started on 13 October 2021 and ended on Steve's birthday on 18 December 2021, when he pedalled for 24 hours on a stationary bike from home. He raised an incredible total of £7381.00.
Altogether, as a centre, we raised £10,937.00 which is an incredible achievement considering we were in the midst of the worst pandemic in anyone's lifetime and am very proud of not only those who took part in fundraising, but all those who supported with kind donations.