HASSRA North East Charity Fundraising
North East raised an amazing £96475.17 in 2017.
HASSRA Newcastle FEPS
Viv Russell, with Cheese and Chilli Scones, was the outright winner of the Newcastle Bake Off. Yyou can see her here with some of the Newcastle FEPS HASSRA Committee. They managed to raise a grand total of £385 for Children In Need.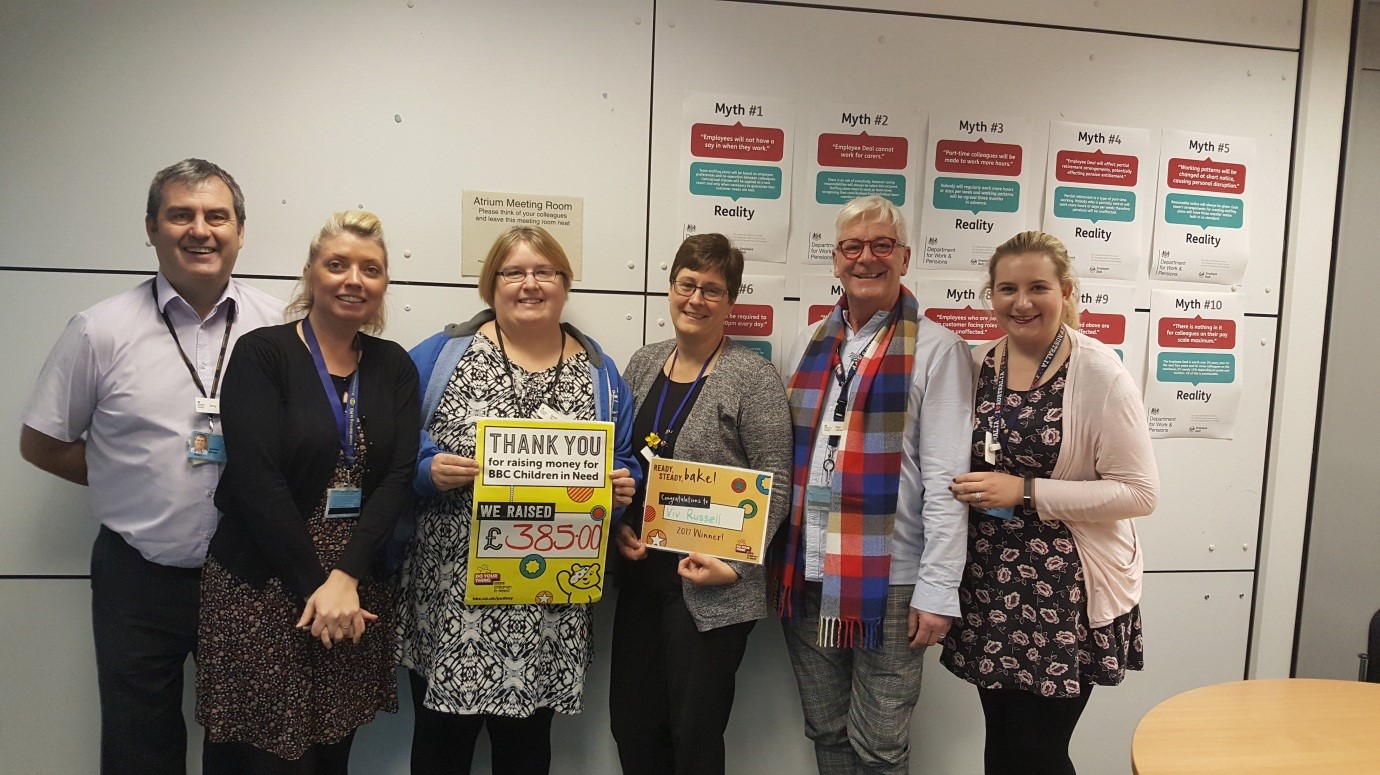 HASSRA Cobalt
18 members of staff recently took part in a 12 mile sponsored coastal walk to raise funds to help a local woman, Jenny Thirlaway, and her family make memories.
Here you can see some of the volunteers waiting to start their 12 mile walk.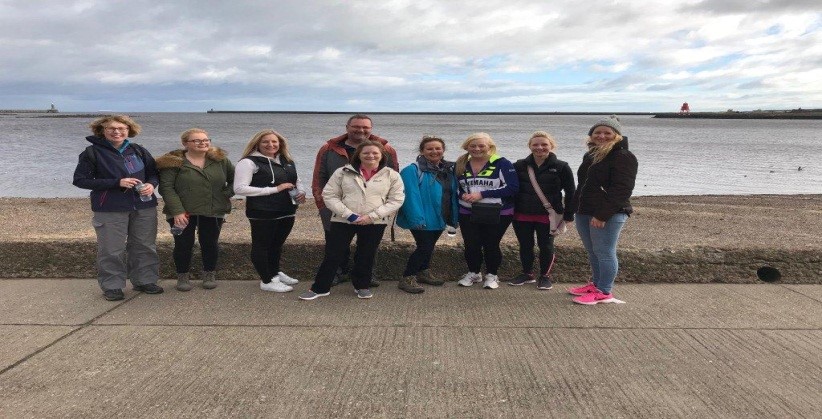 Jenny has been diagnosed with terminal Bowel Cancer. She has spent the last 10 years fighting to keep her family's spirits high after a string of tragedies. The volunteers walked from North Shields Fish Quay to St Mary's Lighthouse in Whitley Bay and then back again to North Shields.
In addition to the 12 mile walk other activities were completed throughout the office which included Bingo, a raffle and a sponsored silence. In total they raised a massive £1200 for this very worthwhile course.
Jenny and her family were very touched by the generosity
Cobalt HASSRA Committee members on PIP command held a Macmillan Coffee Morning in September to raise funds for this worthy cause, providing cakes and scones for sale to staff. The generous teams all contributed to the bake sale by baking goods or donating bought goods for the coffee morning. A total of £252 was raised from the sale of the cakes and scones.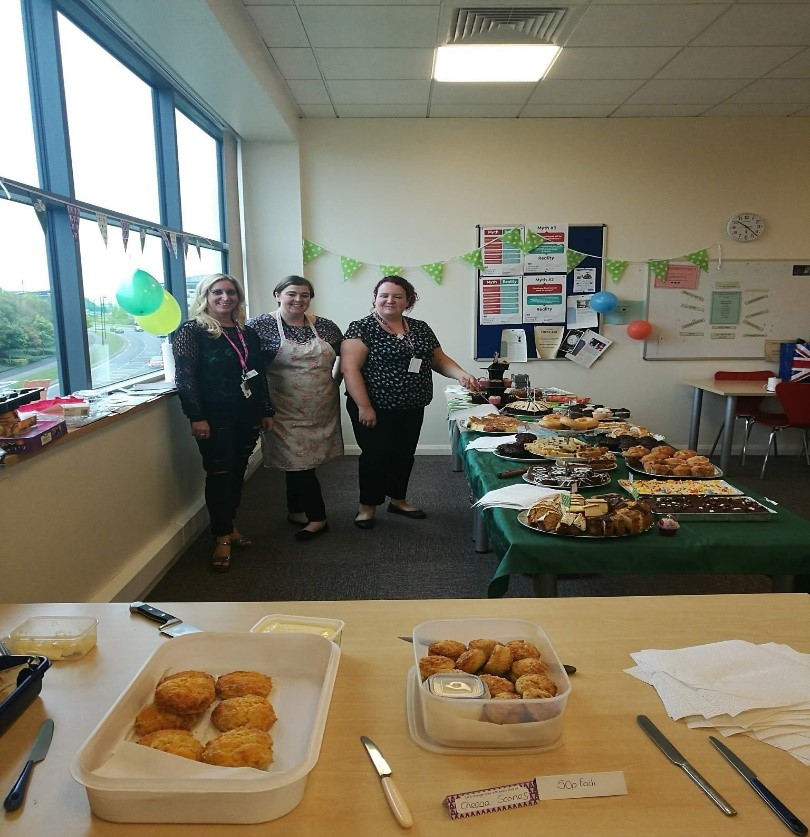 HASSRA Sunderland
Sunderland recently held a 'Show your Colours' fundraiser for the Bradley Lowery Foundation. Even if you weren't a football fan we were all touched by this young man and his bravery. It was a special day as staff were allowed to wear their chosen football team's colours and make a donation in Bradley's name. In total they raised £388. Here we have Jeff Johnson and Kath Noble showing how rival fans can work together. A great day was had by all.