HASSRA North East Charity Fundraising 2020
Welcome to the HASSRA North East 2020 Charity Fundraising page.
Showcasing the wonderful fundrasing activities carried out by our members across the region
Send your stories for 2020 along with a picture if you wish to Alan.Borrowdale@dwp.gov.uk
The Ben Nevis Babes - Sunderland BC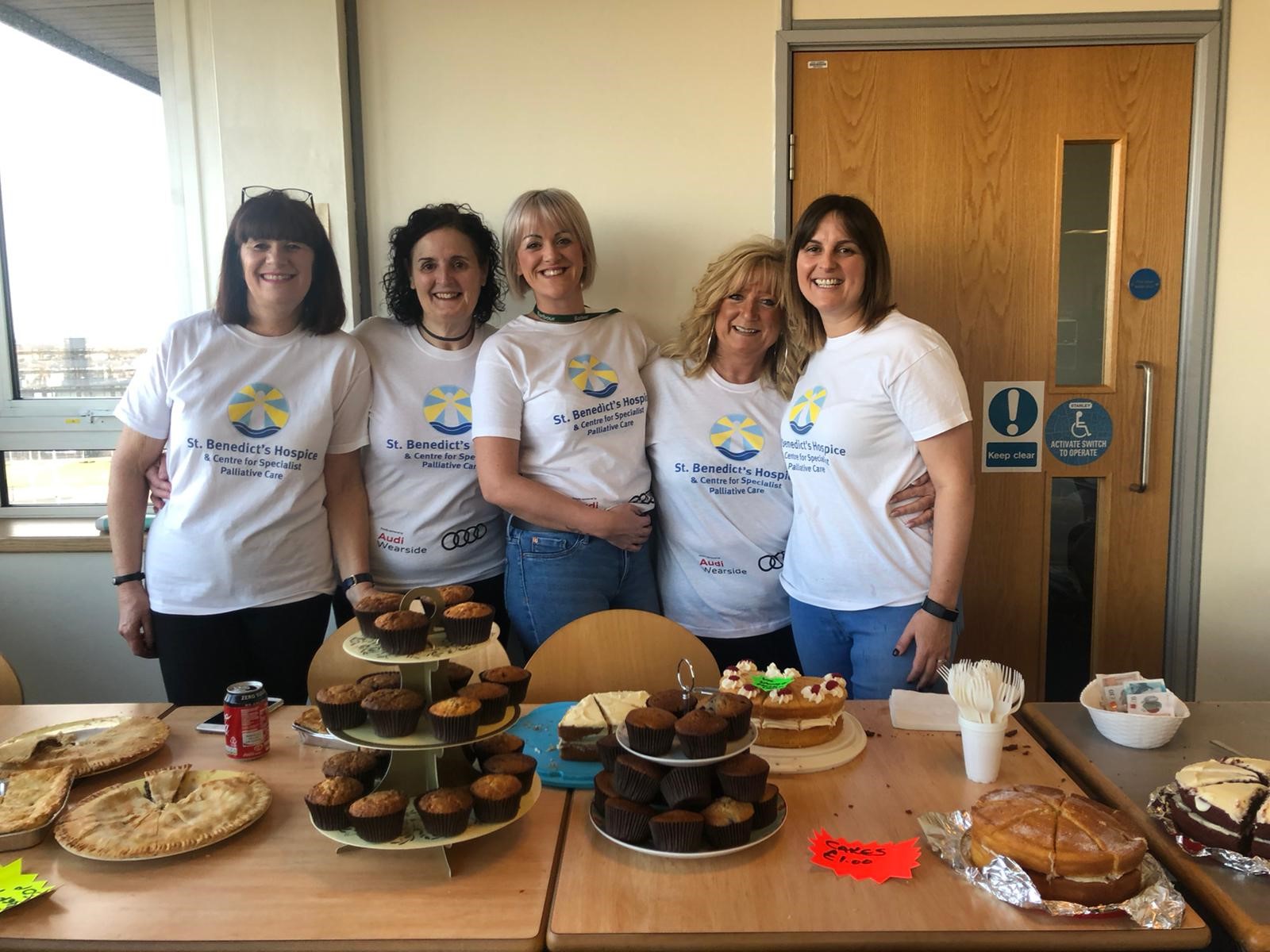 Marie's Story
My sister passed away in the hospice 15 years ago, she was 37 and had 1 daughter aged 11. I took on the care of her daughter and raised her as my own. I took partial retirement in 2012 and part of the reason was to do voluntary work for the hospice who cared for my sister for the last few days of her life. I have worked 1 day per week for the last 7 years at the hospice. The office we work in has in excess of 600 staff. We have been unfortunate enough to have several colleagues and friends who have been patients at St Benedict's over the years.
When, as a team we decided to do a challenge in 2020, that's exactly what it was to start with. Then the fundraising became part of the challenge too. The Ben Nevis Babes 2020 Challenge set the target at £1000 among the 8 of us with no real idea of how we would reach it. Bit by bit ideas started to flow, with the first one being the sausage & bacon sandwich day with cake sale attached. We have today raised over £350.00. The morning gang pictured are Sheila, Marie, Kate, Jules & Kathryn. The missing members of the team are Karen, Kay & Kelly. Our just giving page has to date raised £195 and we all have individual sponsor forms as well.