HASSRA South West – Contact Us
Meet Your HASSRA SW Board of Management
Each HASSRA region is led by a 'Regional Board of Management' made up of elected volunteers and a chairperson. The 'BOM' take a stragetic view of the running of the region and how its resources should be used for the benefit of members. Regional Boards also suppoer local clubs and play an important part in decision-making at national level on behalf of their members.
Your SW Regional BOM members pictured are: Joanne Davis - Chair, Di Grossey - Taunton, Jeff Griffin - Bristol, Kath Sullivan - St Austell, Sadie Steadman - Honiton, Lisa Borthwick - Plymouth, Angela Rowell - Bristol, Tamsyn Wetherall - Bridgwater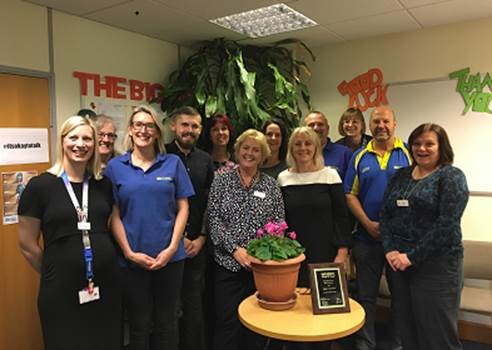 Email

Contact the HASSRA South West team at hassra.southwest@dwp.gov.uk
We'll be happy to hear from you!
Facebook

HASSRA – South West