HASSRA Wales Festival Team 2022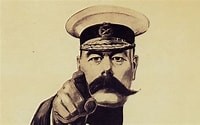 HASSRA Wales Needs You!
HASSRA National Festivals are scheduled to take place this year on the weekends of Friday 8th to Sunday 10th July and Friday 9th to Sunday 11th September
at Warwick University.
En-suite accommodation and all meals, including a formal presentation dinner on the Saturday evening, are provided for those attending.
Reasonable travel costs will be re-imbursed where transport is not provided.
Events for each Festival are listed below. Some of these events will be subject to a Wales qualifying event, indicated alongside the event.
Wales representatives for other events will be selected based on expressions of interest to HASSRA Wales.
You will need to say why you think you should be selected in your application. This may include sharing your experience or skills in the event but you might just share what you think you can bring to the event for Team Wales. Don't forget to supply your contact details with your EOI.
July Festival
September Festival
For more information about the HASSRA Festivals click here