Message from the Regional Board of Management
Message from Regional Board of Management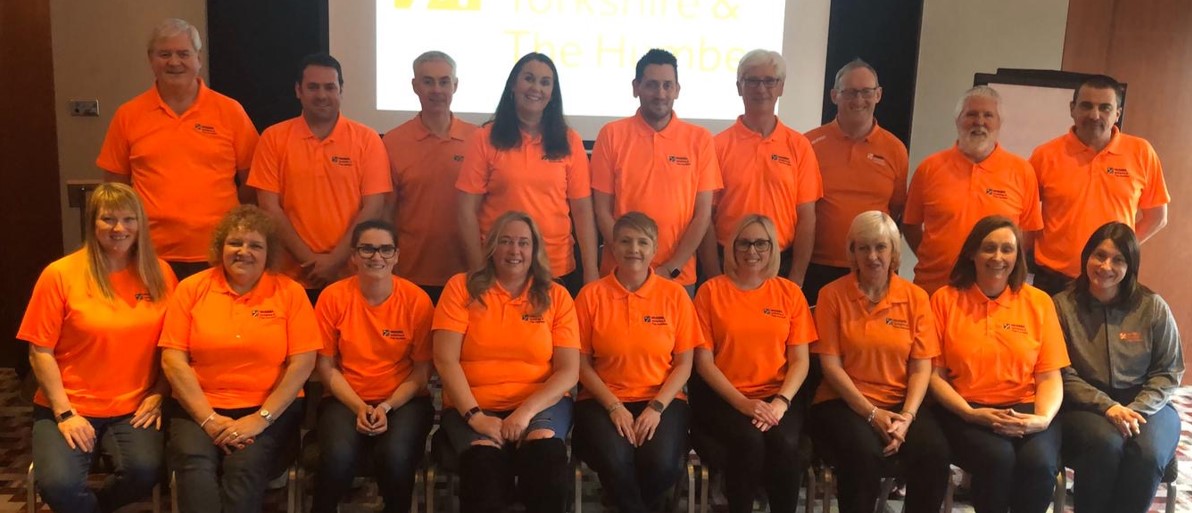 updated Saturday 18th April 2020
COVID-19 and the HASSRA Y&H Regional Member Offer
All HASSRA Y&H Members
We are now well into an extended period of social distancing with ongoing advice from the Government announcing we are to continue current arrangements until at least the 7th May.
We previously announced the Regional Board of Management had taken a decision to postpone all HASSRA Y&H Regional activity that was planned to take place up to Friday 1st May 2020 as a minimum. We now need to extend this to cover the whole of May. Whilst advice could change at the next Government review, we don't expect that to include authorising group gatherings before the end of May.
Regional Events Programme
Regional Event Organisers have been asked to postpone events already planned in this period and will work with the venues on any alternative dates we maybe able to schedule in the future. A list of affected events can be found below:
| | | |
| --- | --- | --- |
| Organiser | Event | Date |
| Phil Reasbeck | Squash | |
| Barry Snowden | Table Tennis | Monday 30th March |
| Karl Rollinson | Five a side Football | Thursday 23rd April |
| Ros Wilkinson | General Knowledge Quiz | Thursday 23rd April |
| Norman Hamed | Ten Pin Bowling | Friday 24th April |
| Helen Rilatt | Badminton | Friday 24th April |
| Phil Corbett | Footgolf | Thursday 30th April |
| Lee Dobson | Snooker | Friday 1st May |
| Phil Vaughan | Photography | Friday 1st May |
| Craig Turbitt | Course Angling | Friday 22nd May |
Trips, Shows & Events
Looking a bit further forward the Andre Rieu event originally sceduled in Leeds for the 6th May has now been rescheduled to Friday 18th September. The Lion King show in Bradford scheduled for May & June has also been rescheduled but quite some time in the future. The new dates are between March and May 2022. Please bear with us whilst we work through the impact of this.
Free to enter Competitions
We recognise these are challenging times for all of us. We are keen to try and maintian a decent membership offer throughout this extended period. We started with a free to enter competition over Easter with a total of £2000 in cash prizes to be shared out. Going further we are putting plans in place for a 'Virtual Pub Quiz' night to take place on Friday 24th April and local clubs have been set a TikTok challenge following the video posted by Hemsworth Jobcentre.
More exciting competitions to be announced later in the week.
National HASSRA
A number of our National HASSRA colleagues have been redeployed to support DWP respond to the unpre­ced­ented rise in claims for Universal Credit. The few staff that remain are working through the impacts on the wider programme. The immediate impact is the National AGM and Awards in early May which has already been cancelled. The National AGM will be help remotely.
Work continues to plan as though the festivals will take place in July and September. Without our Regional Qualifying programme that means we will need to seek expressions of interest for the July events. Keep an eye out for further information on this soon.
Keep an eye on the main Website for further information - https://­www.­hassra.­org.­uk/
Thank you for your under­standing and I apologise for any incon­veni­ence this may cause.
Best wishes
HASSRA Y&H Regional Board of Management