Message from the Regional Board of Management
Message from Regional Board of Management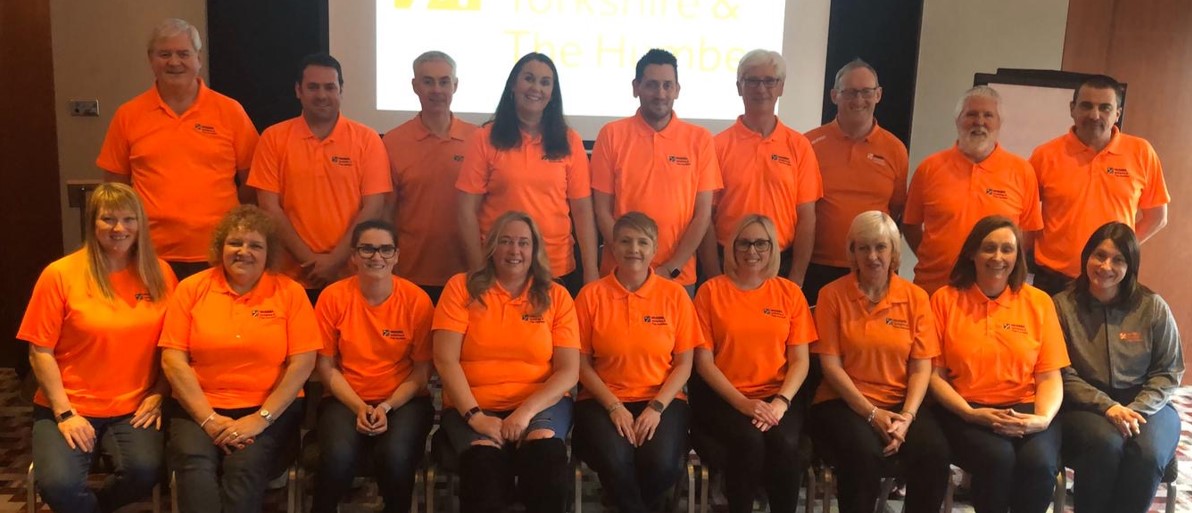 updated Monday 13th July 2020
COVID-19 and the HASSRA Y&H Regional Member Offer
All HASSRA Y&H Members
It has been a very different few months for all of us and the world of HASSRA as we know it has been very different.
Throughout the lockdown period we previously announced we had taken a decision to postpone all HASSRA Y&­H Regional activity that was planned to take place, initally up to May but then extended that inde­finitely.­ We have set out below the latest position across all our offerings for members. We hope we have helped give everyone a distraction during lockdown. I know the work the BOM has put in has been a welcome distraction for us.
Regional Events Programme
With the National Festivals in July and September both now cancelled that means we won't be hosting any Regional Qualifiers this year unfor­tunately. We look forward to them hopfully returning in 2021.
Our Golf Society has been able to return so if into Golf keep an eye out for the Society Golf days.
Trips, Shows & Events
The Andre Rieu event originally scheduled in Leeds for the 6th May was rescheduled to Friday 18th September. We are monitoring to see if this will be moved dates again. The Lion King show in Bradford scheduled for May & June has also been rescheduled but quite some time in the future. The new dates are between March and May 2022. Please bear with us whilst we work through the choices membes made for this event. As a result some tickets are now available again. Further details here - https://­www.­hassra.­org.­uk/­lion-king-2022
As things start to slowly open up we are looking at what events we might be able to offer for the rest of 2020. More details to follow soon.
We have our annual Haven break set for 18th September. We are hopeful this will still take place, it might look a little different to normal but will be a welcome get away i am sure for a lot of people.
Free to enter Competitions
We recognise these have been, and continue to be challenging times for all of us. We have tried to ensure we maintian a good membership offer throughout this extended period. We started with a free to enter competition over Easter with a total of £2000 in cash prizes to be shared out. We hosted (and continue to do so) a 'Virtual Pub Quiz' night, hosted a local office TikTok competition, Photography competition, VE Day and Tech Prize Draw. Some of the events have had a fabulous response and thanks to all who took part.
More competitions to come or currently underway. Keep an eye on our Website and Social Media outlets for all the latest information.­
Thank you for your under­standing through these challenging times.
Best wishes
HASSRA Y&H Regional Board of Management