Rock & Roll Bingo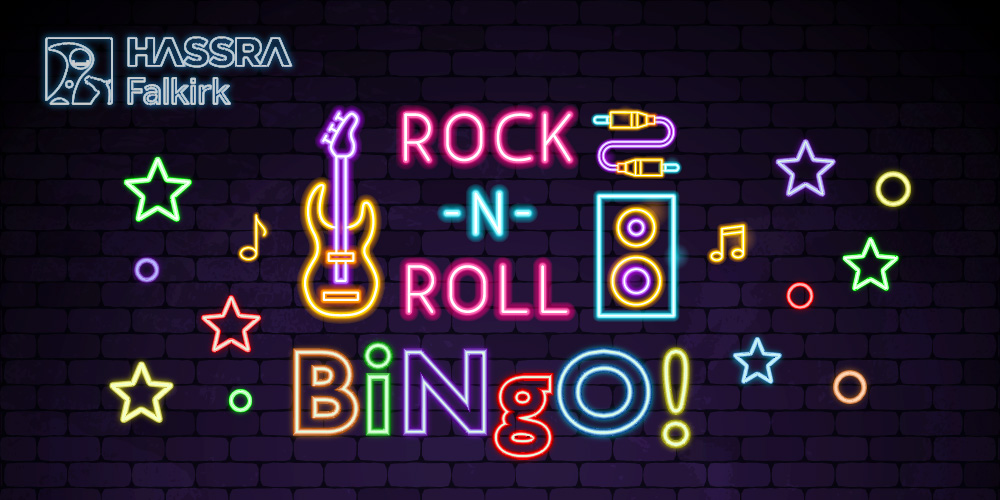 Rock & Roll Bingo is back!
What on earth is Rock & Roll Bingo?
If you haven't played before, Rock & Roll Bingo is just like regular bingo, except instead of drawing numbers, we play song clips.
You'll get emailed a bingo card with a selection of 15 songs from the Bingo Playlist – all you need to do is recognise the song, and cross it off when you hear it. We have a number of different Playlists, so each game is different.
Our next game is a Halloween Bingo, on Wednesday 27th October from 12:30 - 13:00.
We are offering cash prizes - £25 for the first people to claim a line, and £75 for the first people to claim a full house.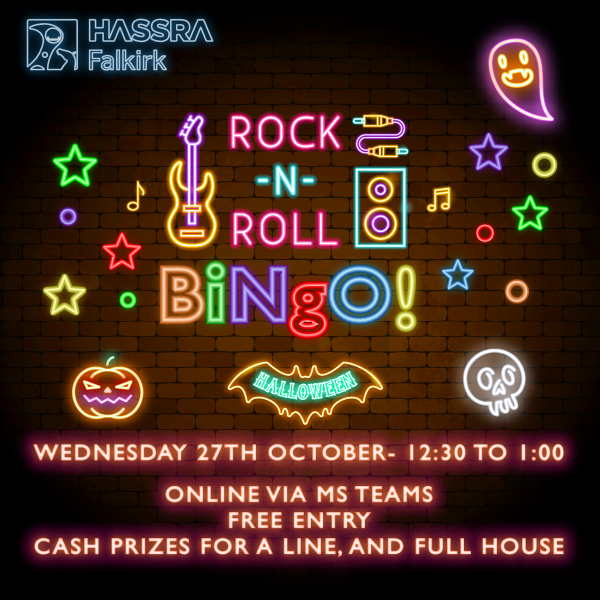 How do I join in?
Rock & Roll Bingo will be played over Teams. You can either join from your work device, a personal device with Teams installed, or dial in from a mobile or landline (charges may apply). You can either use your 'Wellbeing Hour' time (great if your whole team wants to play), or use flexi to attend (please speak to your team leader to ensure cover is arranged).
The competition is only open to HASSRA Falkirk members; however, non-members can join to play just for fun. Places are limited. If you would like to play, please register here (first-come, first-served). Joining details and your personalised Bingo card will be issued in advance.
For more information on HASSRA Falkirk events, just email HASSRA Falkirk.