Rugby League World Cup - 2021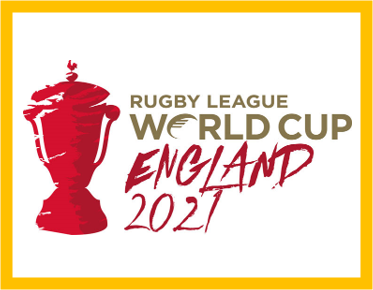 The event has been postponed until 2022. We will advertise again closer to the time
The Rugby League World Cup is the pinnacle event in inter­national rugby league. Like no other form of the game, players compete with the pride of their nation at the heart of every performance.­
In 2021 more teams than ever will compete to be crowned Rugby League World Cup Champions competing in 17 stadia across England.
New rivalries will form, old ones will play out with vigour. Pre-game Hakas, Sipi Taus and hymns will set the stage for clashes of epic proportions.
For the first time in Rugby League World Cup history, the Men's, Women's and Wheelchair tournaments will take place together in 2021. All 61 matches will be played at venues across England between 23 October and 27 November 2021.
HASSRA will give 50% cost of members own tickets to 2 games of your choice to a maximum for £50 cashback per member (subject to review depending on demand).
Cashback claims must be submitted after the event with proof of purchase by the deadline of 1 December 2021.
To assess demand please complete the survey via this link - https://­www.­smartsurvey.­co.­uk/­s/­JXVEJ3/