Rock & Roll Bingo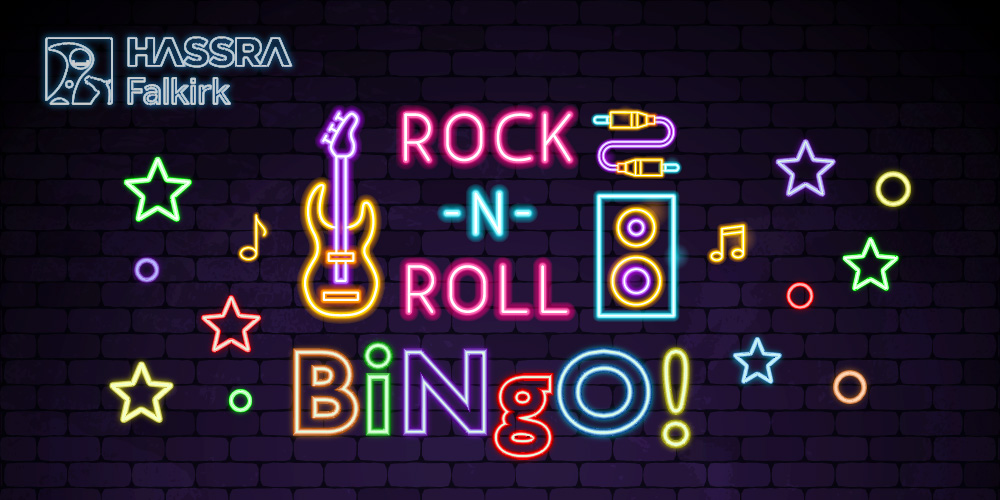 Welcome to Rock & Roll Bingo!
What on earth is Rock & Roll Bingo?
If you haven't played before, Rock & Roll Bingo is just like regular bingo, except instead of drawing numbers, we play song clips. HASSRA Falkirk have been having a lot of fun playing this game, and are helping us run some Scotland-wide games so we can all have a wee boogie and try to win some prizes.
You'll get emailed a bingo card with a selection of 15 songs from the Bingo Playlist – all you need to do is recognise the song, and cross it off when you hear it. We have a number of different Playlists, so each game is different.
Our first Scotland-wide game is on Wednesday 17th November from 7:30pm - 8:30pm.
We are offering cash prizes - £50 each for the first people to claim a each of the 3 horizontal lines, and £250 for the first person to claim a full-house.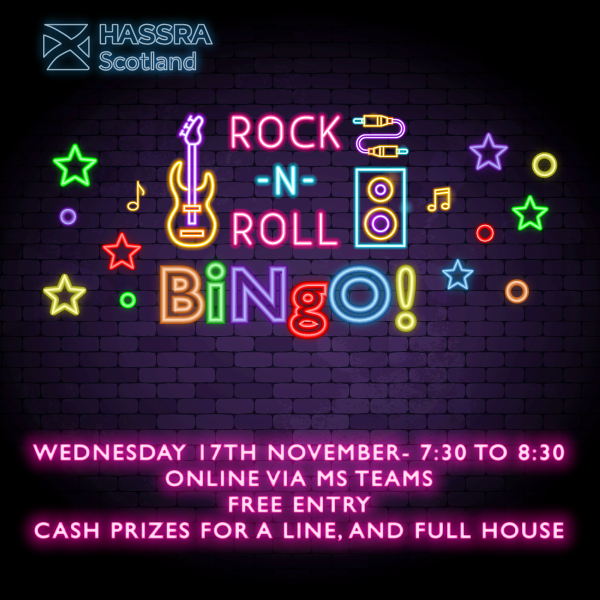 How do I join in?
Rock & Roll Bingo will be played over Teams. You can either join from your work device, a personal device with Teams installed, or dial in from a mobile or landline (charges may apply).
The competition is only open to HASSRA Scotland members. Places are limited. If you would like to play, please register here (first-come, first-served). Joining details and your personalised Bingo card will be issued in advance.
For more information on HASSRA Scotland events, just email the HASSRA Scotland Events Team.