The April Challenge results
Very well done to all those members and their family/friends who took part in this year's April Challenge!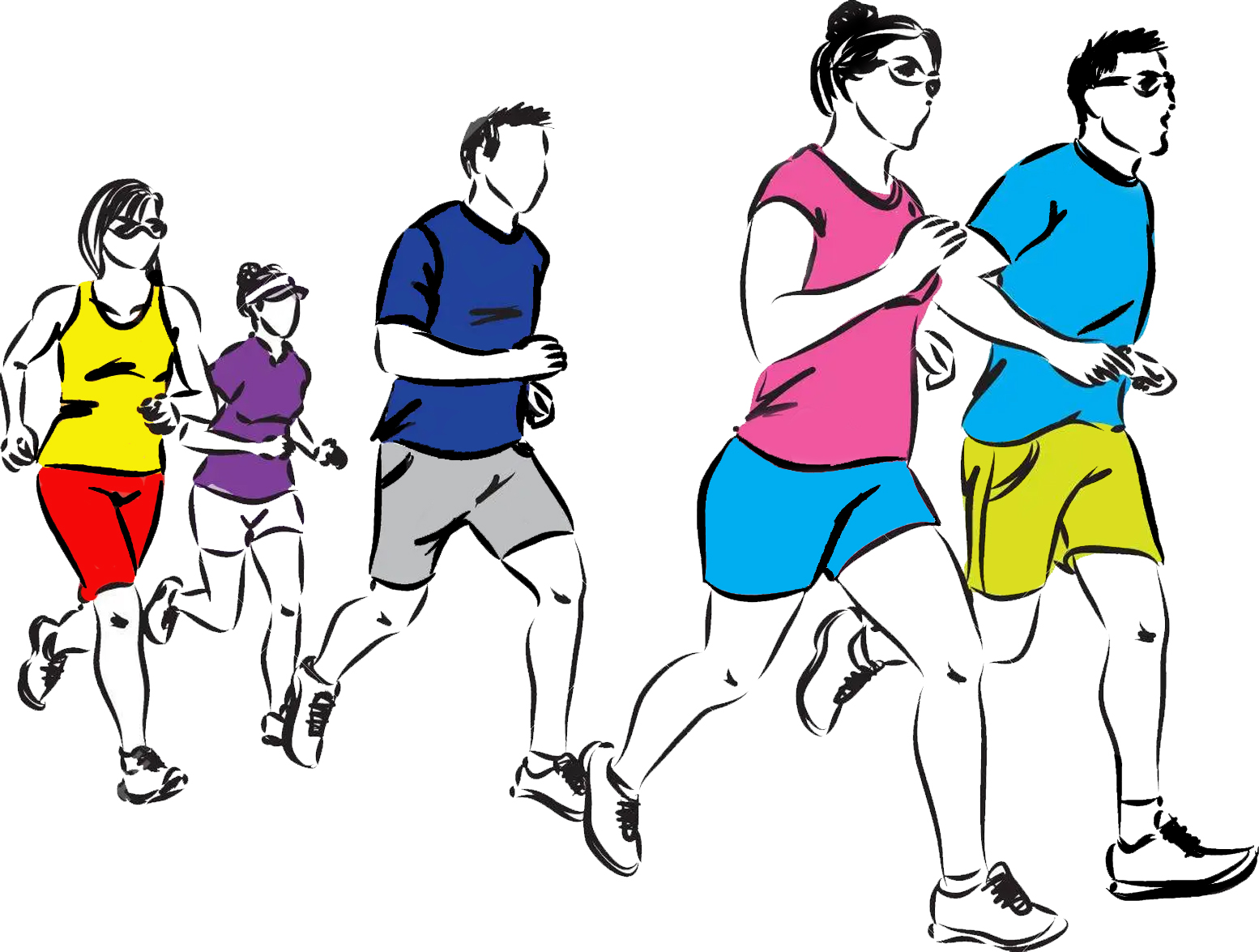 We try to make it something that everyone can join in with and this year we had runners and walkers from aged 15 up to aged - well, older than me anyway! There were all abilities – from those who just walked around the shops up to those achieving an average of nearly 15 kilometres (9 miles) every day for 30 days! We even had members doing it between having knee replacements, being laid up with Covid for most of the month and even one member doing it whilst recovering from major surgery on his hip and leg, managing a good number of K's on his crutches (well done Keith Waters!). What you all proved though is that every little does help.
All this meant a total of some 5661.6 Kilometres – which ,for those of you so minded, would be like running/walking to somewhere around the Pyramids and Temples at Luxor in Egypt (maybe try going by air instead??). More importantly, it also means some £950 going to local charities – a great effort all round.
The SOUTHAMPTON club took top honours this year, with 2460.6 Kms (which would get you to the lovely Greek resort of Parga on the Ionian coast – very nice this time of year!) . This was followed by WORTHING with 998.7 Kms (somewhere near Avignon in Southern France – very nice bridge apparently!). Next, FOLKESTONE with 906.9 Kms (somewhere up the Alps near Val-d'Isere so take your skis with you!) and HASTINGS with 857.1 (somewhere north of the Trossachs!)
Individually, top honours went to 16-year-old Harry representing Folkestone – who racked-up a phenomenal total of 448 Kms in the month (the equivalent of about 11.5 marathons in 30 days!) he was our only GOLD "medalist".
Also on the podium were Nuala (Worthing) with 297.1 and Carl (Southampton) 286.9.
Well done to them and indeed, to all of you who took part. Also, a big thank you to Maggie Smith for sorting out the publicity, the entries, completing the certificates and for generally being the driving force behind much of what goes on in HASSRA South East. If you have any interesting stories about how you went about the Challenge then do please let me know, as Maggie would like to put them in the newsletters to encourage others. Jane & I actually did much of our running in Cyprus (well, we are retired after all!!) It was quite warm at times so we were not unhappy with our totals… indeed we did think of trying to claim 3896.2 Kms each that we did getting there (we did walk about a bit on the plane!) but that would have meant a lot more money to be paid out and we didn't want Keith falling off his crutches just yet!
Please spread the word about how easy it is to take part and to raise some cash for local charities...and perhaps we will have another one next year?
Meanwhile, please watch out for the Regional Cross-Country Championship to be held in the lovely surroundings of Broadmoor Forest on 27th September. It is open to all HASSRA South East members, with distances of 2 miles and 4 miles which can be walked as well as run. It is truly an "all abilities" event with prizes & refreshments, so please do try to get your members to come along and support it this year. Book your leave now and watch out for further details in the coming weeks.
Andy Bashford
April Challenge 2022 – Team Results
SOUTHAMPTON - 2460.6 Kms - £300
WORTHING - 998.7 Kms - £200
FOLKESTONE - 906.9 Kms - £150
HASTINGS & BEXHILL - 857.1 Kms - £100
HORSHAM - 167.8 Kms - £50
DOVER BC - 119.0 Kms - £50
TONBRIDGE - 100.0 Kms - £50
BRIGHTON, HOVE etc - 51.5 Kms - £50
The Teams:
Southampton
The Southampton offices were pleased to have the opportunity to enter this year's walking challenge with even more members taking up the gauntlet and we are proud to have come first!
What's the secret of our success? Well, our treasurer Pauline said that 'asking her teenage daughter to WALK to collect a Macdonalds certainly added to their total'!! For myself, I think I was crafty, l asked two friends, Wendy and Emily, to take part with us as I know they are both training for marathons. Another two friends, Eleanor and Jillianne and I continued our walking group but took on the Three duck pond challenge! Let me explain: Southampton Common has three lakes, Fishing, Boating and Cemetery lakes So, rather than just feeding the ducks on one, we went to ALL three. Perhaps this isn't quite the three-Peaks Challenge but it meant we added extra steps, the ducks became far less hungry and we gathered a murder of rooks, who spookily followed us through the cemetery on our way home in hope of extra food.
All joking to one side, for the past three years we have raised over £1000 for our local hospice who, like others, are desperate for funds, so this should help us to exceed our previous year's target. Mountbatten Hampshire asked me to include the following:-
'On behalf of Mountbatten Hampshire a huge thank to everyone who took part in the April Challenge. The money you raised from your fantastic efforts will help ensure Mountbatten Hampshire continues to provide compassionate care and support for people living with life limiting illnesses, their families and friends across Southampton and west Hampshire. This includes providing specialist end of life care to patients with life limiting illnesses in their home or in our inpatient unit and day centre. We also support patients, families, friends and carers through their illness and bereavement.
Every day we are supporting a 1000 people and their families. With your support, you are helping our doctors, nurses, care and bereavement support teams care for patients and their families 24 hours a day when they need it most. Thank-you'
Donna
Folkestone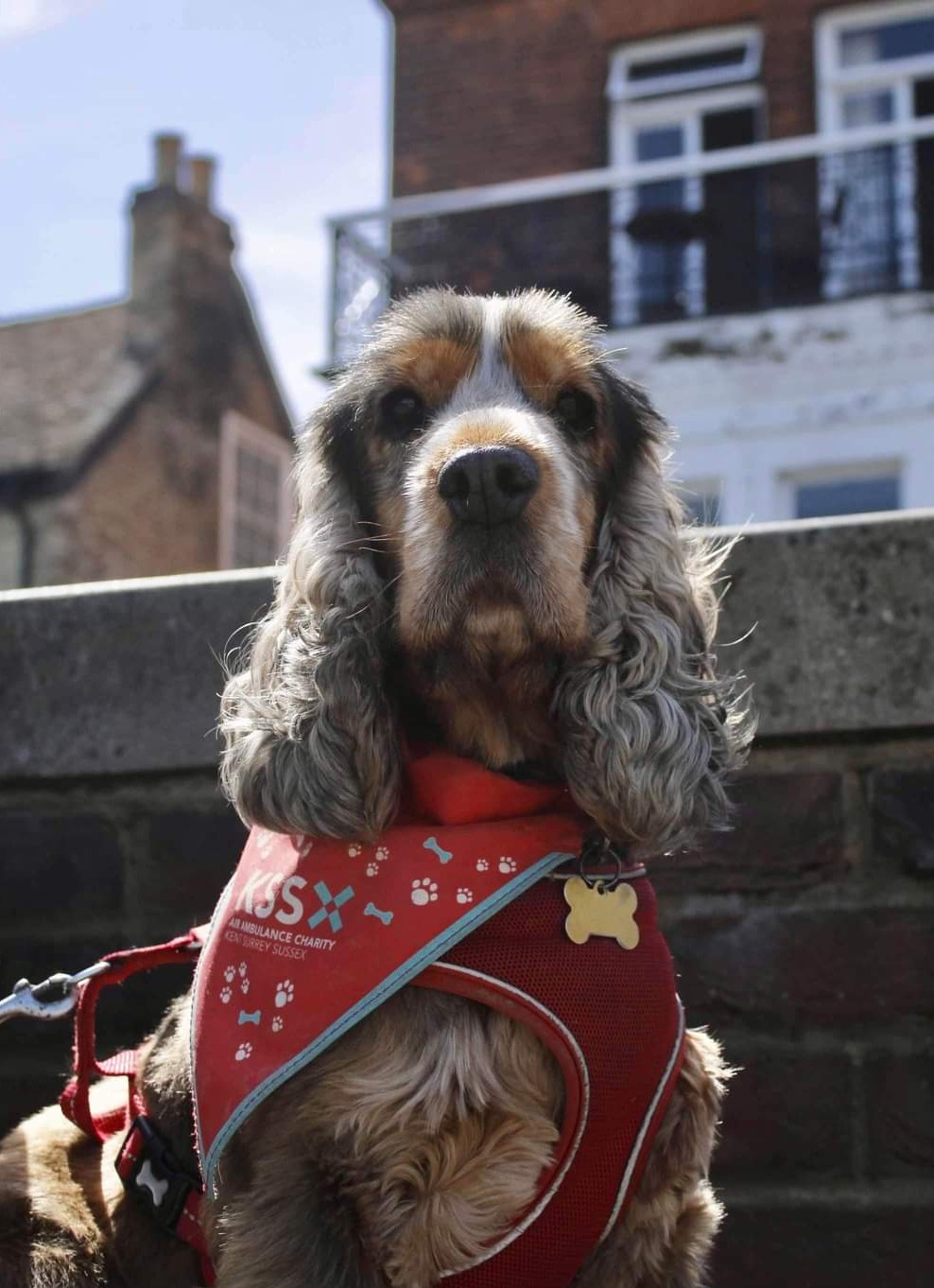 Harry has always enjoyed walking from a young age and last year we rehomed a rather portly cocker spaniel called Toffee. Within 6 months of Harry regularly walking her, she'd lost 7.5kg and is now a far healthier weight. He's kept up walking her and has a personal target of 20k steps a day, which he regularly exceeds.
I took part in the 'Hound Hike 100' in April, raising money for the Kent Sussex and Surrey Air Ambulance, so walked over 100km with either Toffee or our lab, Max and we raised over £470. So, by entering the HASSRA April challenge as well to also raise money for charity, it was a bit of a win,win!
Paula