Squash
The Civil Service National Squash team event took place at the prestigious Park Squash Club in Nottingham.
This event is where all departments of the Civil Service enter a squash team consisting of three men and two ladies. Hassra once again were lucky to be able to enter three teams and Hassra A were the overall winners. The last time we played this event was in February 2020 just before the National lockdown and that year Hassra A team had lost in the final so it was great to reclaim the title Best Civil Service departmental squash team again.
Sadly as the event was on later than usual we were missing some of our strongest and experienced key players and played with four players who had never played for the teams previously. A special mention must go to Ruth Sleigh of the Health and Safety Executive who, in at no. 5 in the A Team, played a few hours before she was due to take a flight to go skiing. Dedication right there Ruth!
Hassra A met the North West Team in the final which we won convincingly and Hassra B won the Plate Competition. Once again Hassra won the best kit award! Thanks to everyone who took part as there was some hard fought battles and also to National Hassra for their help and support.
If you play club standard squash please get in touch as we are always looking for new players, so if you are interested please contact our HASSRA Squash National Team manager,­ Siân Hughes.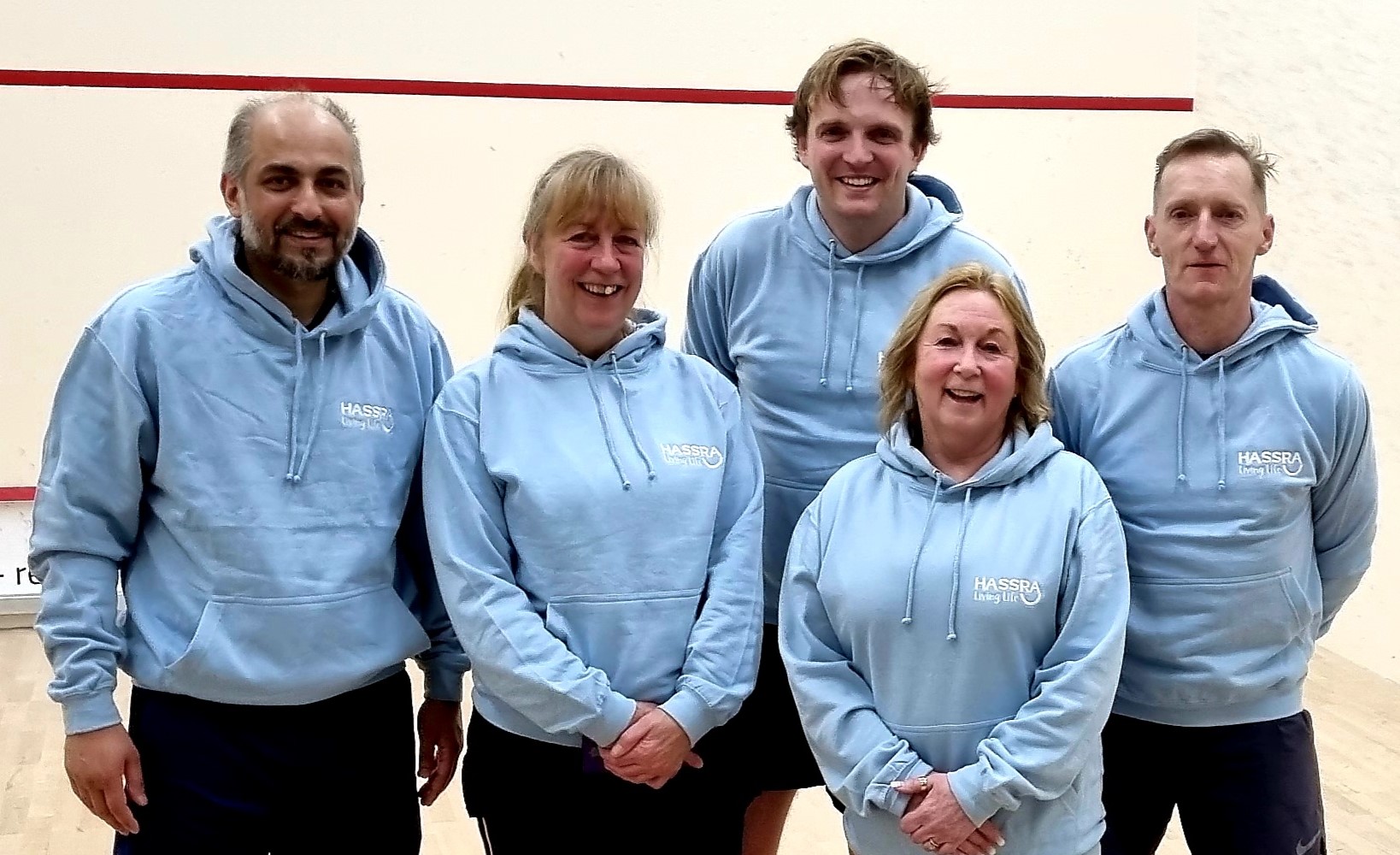 The HASSRA A Team
---

The HASSRA B Team
---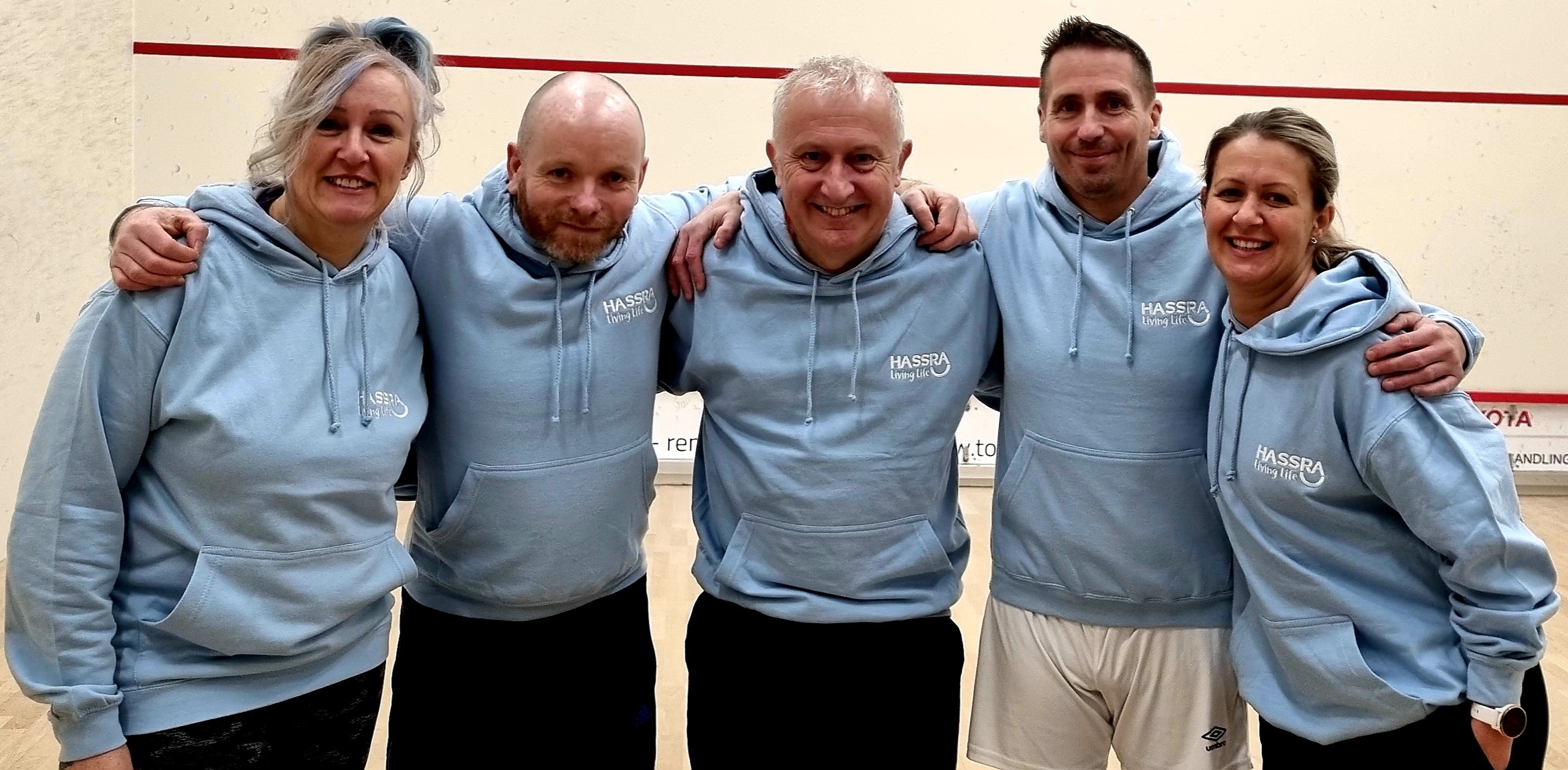 The HASSRA C Team
Well done to everyone involved!