Squash
For the first time HASSRA sent three mixed teams to the Civil Service Team Squash Champi­on­ships held in February 2019 at it's usual home at The Park Squash Club in Nottingham – a top class venue.
With several strong teams taking part, our three (which included 6 first time attendees) played excep­ti­onally well throughout. Staged over 2 days on a round robin basis so plenty of games, this is always a very competitive and tiring competition to say the least!
Congra­tula­tions not only go to HASSRA "A" on retaining their title, but also to HASSRA "B" who came third overall and HASSRA "C" who after some great play ended the event as Plate Runners Up.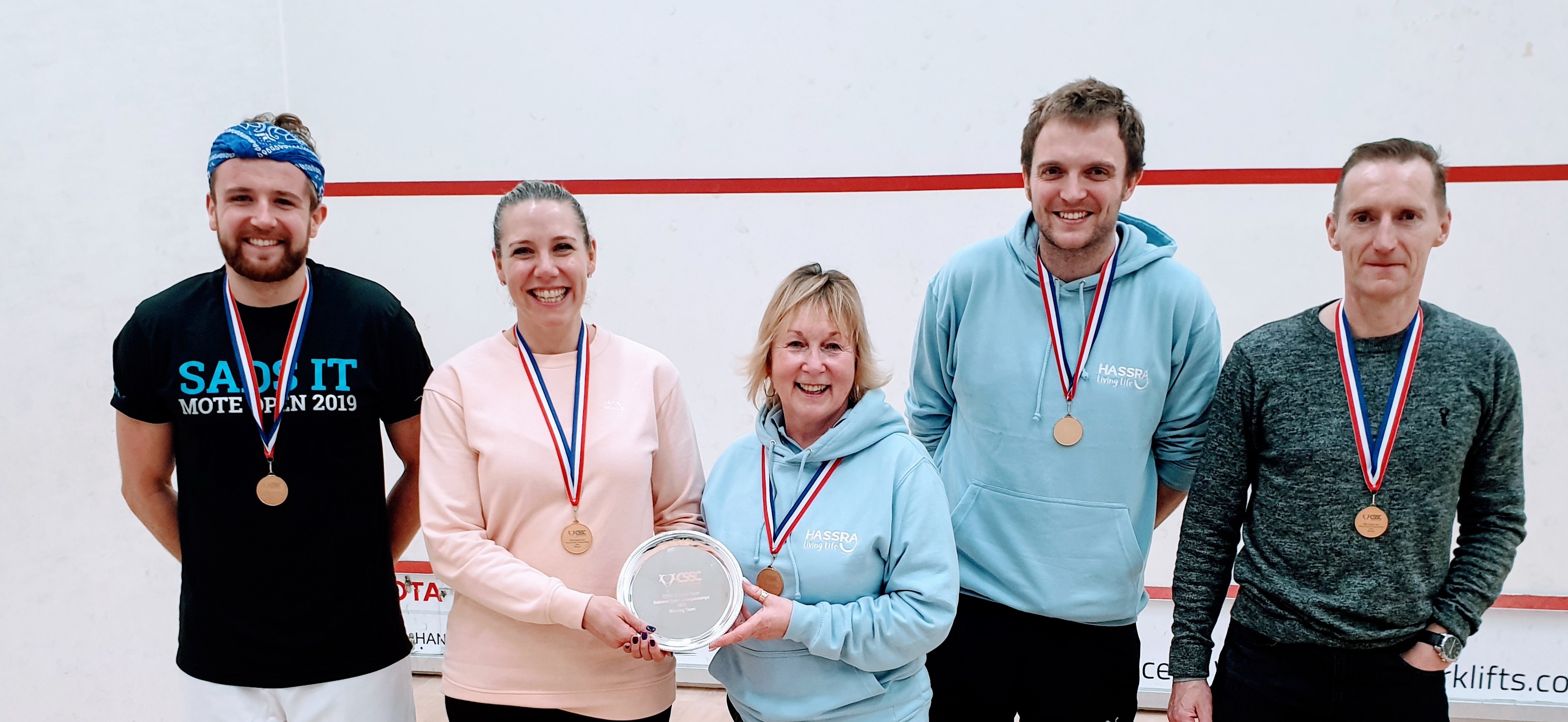 Well done to everyone involved. If you want to know more about squash oppor­tuni­ties within HASSRA contact the HASSRA Squash National Team manager,­ Siân Hughes.