Squash
This year HASSRA sent three mixed teams to the Civil Service Team Squash Champi­on­ships held in February at it's usual home at The Park Squash Club in Nottingham – a top class venue.
Congra­tula­tions to the HASSRA "A" Team on getting to the final, however they were unlucky and lost to DSLT (Dept. of Defence Science & Technology) in the final.
The B team came 3rd and the C team were runners up in the plate competition.
Sadly we had two last minute drop outs due to injuries so the B and C team slightly depleted but a positive was for the first time ever we had the full quota of ladies!!
The two girls who joined were brand new to Hassra Squash and played really well, with one entering her first ever squash tournament and with promise she is going to take it up.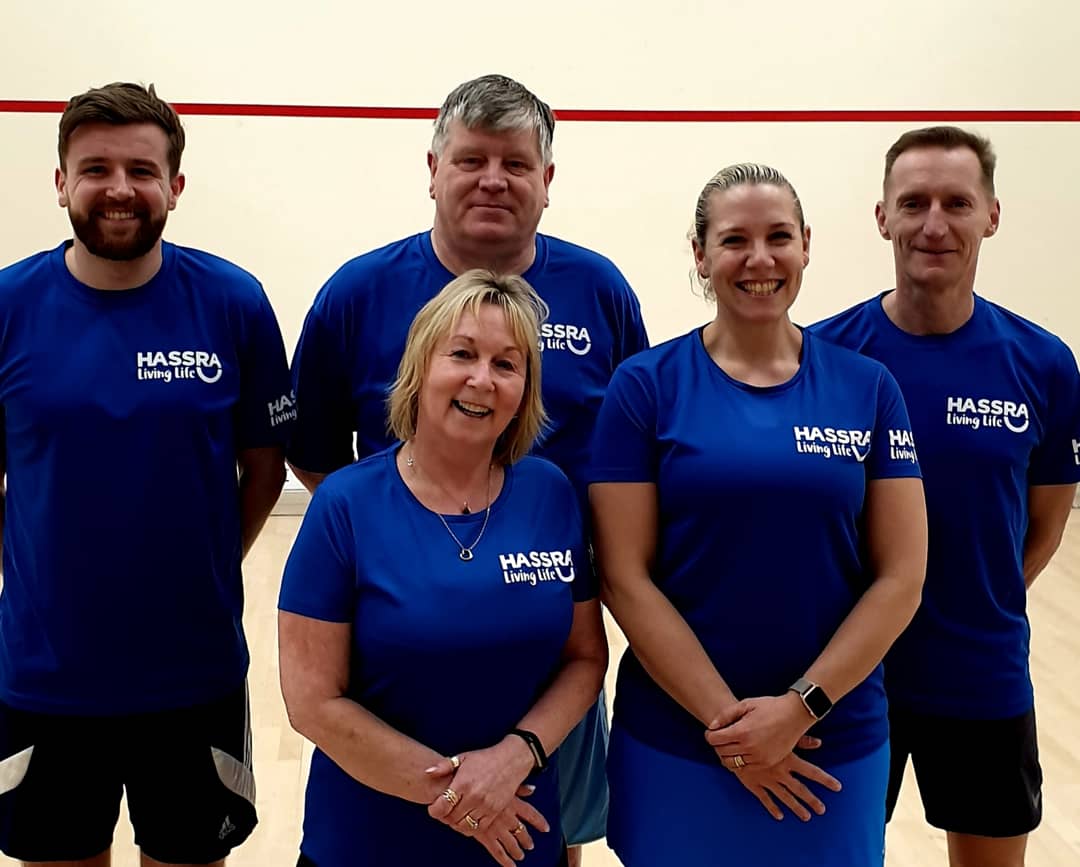 The HASSRA A Team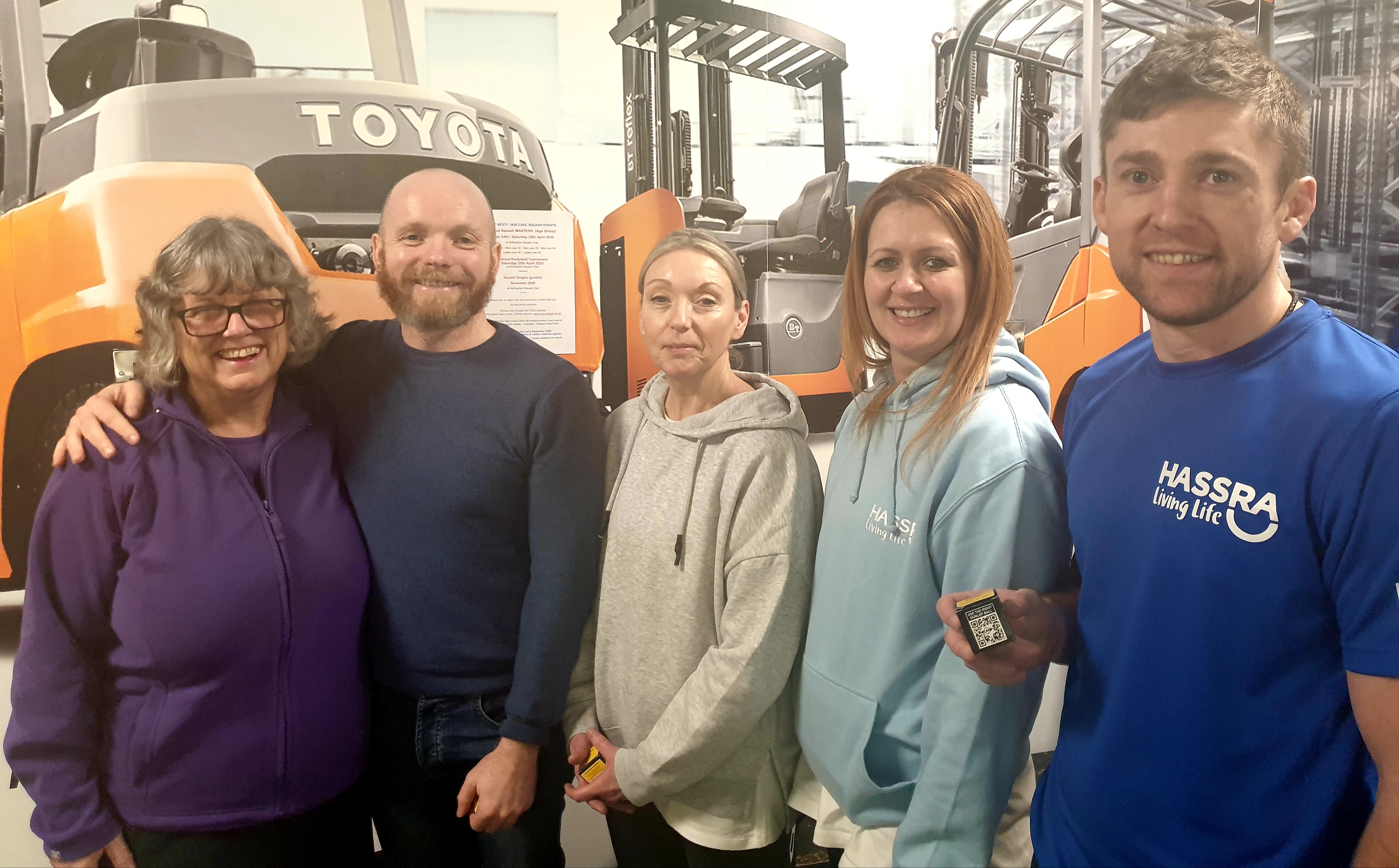 Marion Holmes CSSRA President with the HASSRA Team
They definitely won the best dressed teams award and the camaraderie as always was fabulous and a great team spirit.
Well done to everyone involved. If you want to know more about squash oppor­­tuni­­ties within HASSRA contact the HASSRA Squash National Team manager,­ Siân Hughes.