Vibration Festival 2021
HASSRA Falkirk have secured a fantastic deal for this year's Vibration Festival, in Callendar Park on September 3rd & 4th.
Members can use the discount code DWPVFEST25 to get 25% off day or weekend adult tickets when buying 2 or more adult tickets.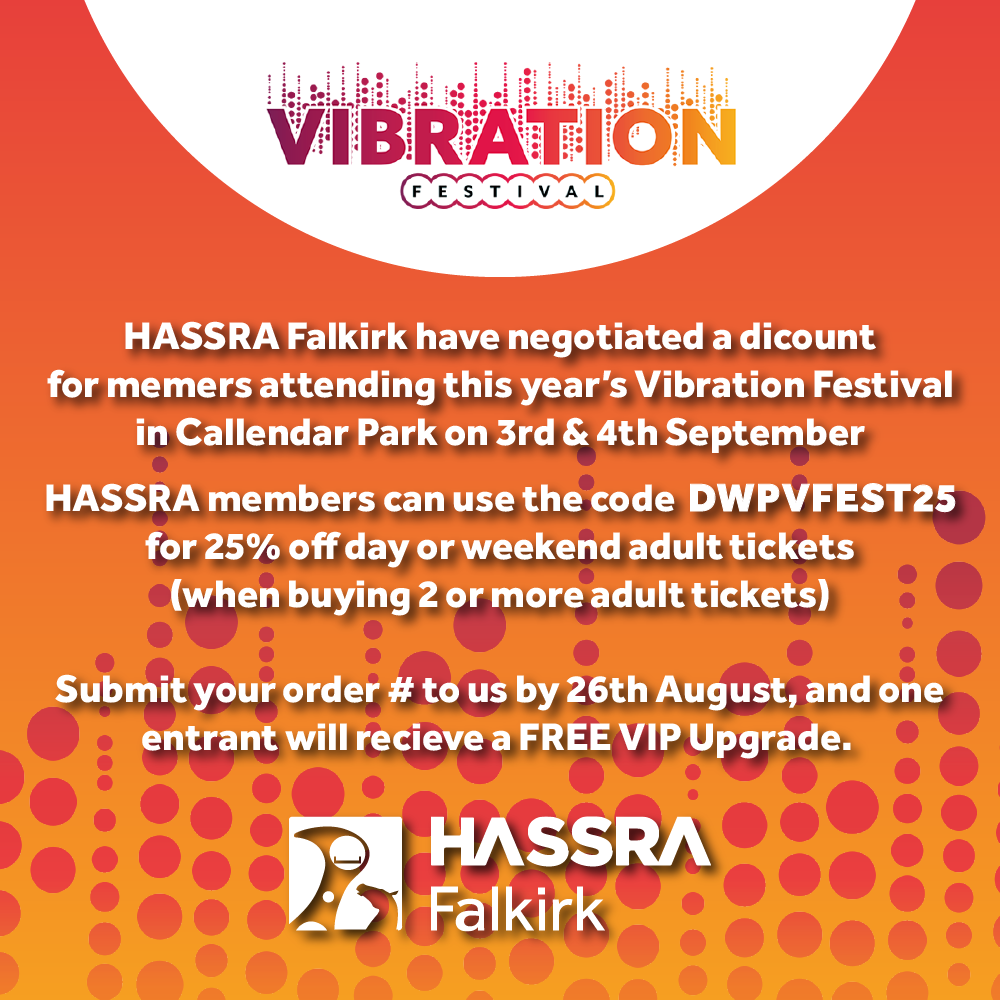 Even better - If you submit your order details with us, we will select 1 winner at random to receive a FREE VIP UPGRADE!
How do I enter?
Entering is easy – Order your tickets at https://­vibra­ti­on­fes­tival.­com/, then submit your order details here by 6pm on Thursday 26th August to be in with a chance of winning the VIP upgrade.
The competition is only open to HASSRA Falkirk members, however the discount code is available to all HASSRA members.
Good Luck!
For more information on HASSRA Falkirk competitions, just email the HASSRA Falkirk mailbox