We've clubbed together to bring you more!

As a HASSRA member, you can now join Boundless by CSMA for an exclusive rate, allowing you access to a wider range of additional benefits on top of the great perks you already receive.
Boundless by CSMA have been helping people who work in the public sector and civil service to make the most of their free time since 1923. And the great news is, that's something they can do for you too.
Plus, you'll get £2451 worth of savings in your Boundless membership when you join.
It means for such a small cost, you've got so much more to look forward to. That's exclusive access to an even larger, ever-changing choice of great value, UK and world -wide holidays and shopping deals. Not to mention, even more discounts on everything from breakdown cover to car and home insurance.
---
Exclusive Boundless member offers:
Free unlimited access to Kew Gardens and Wakehurst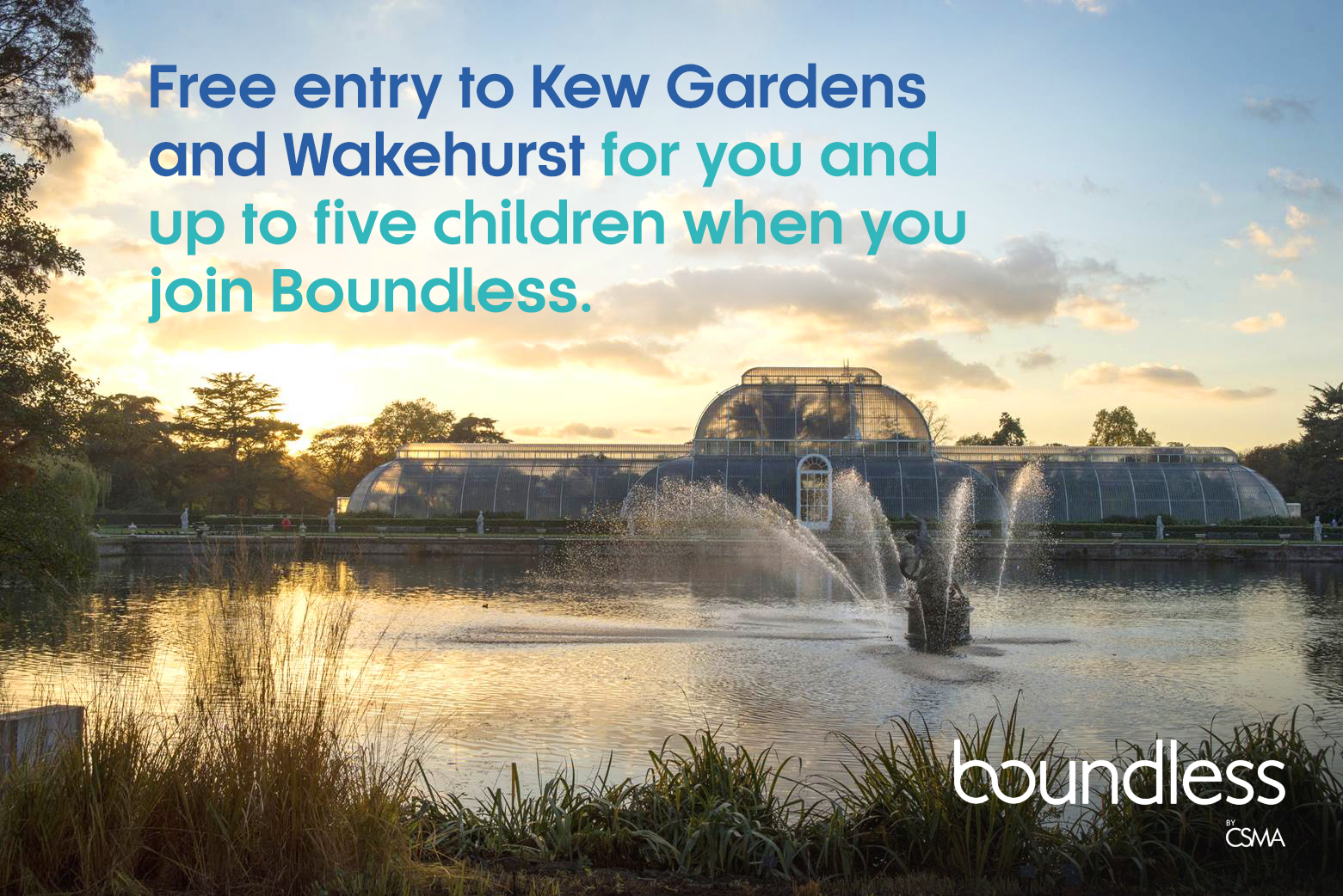 This includes:
Free admission for the Boundless member
50% off for one additional adult guest
Free admission for up to five children
10% discount in the Kew shop online

For savings on insurance, they've got you covered
As a Boundless member, you'll get exclusive discounts on all kinds of cover with LV=, whether it's for your vehicle, home, holiday or travel plans.
That's why, on average, Boundless members save £452 when buying LV= Car Insurance, and at least 5% on their LV= Travel Cover.

Start saving, keep rolling
With LV=Britannia Rescue, you get cover designed to keep you on the road, and give you money off. That's because, as a Boundless member, you can save £483 a year on compre­­hen­­sive breakdown cover compared to the AA and RAC.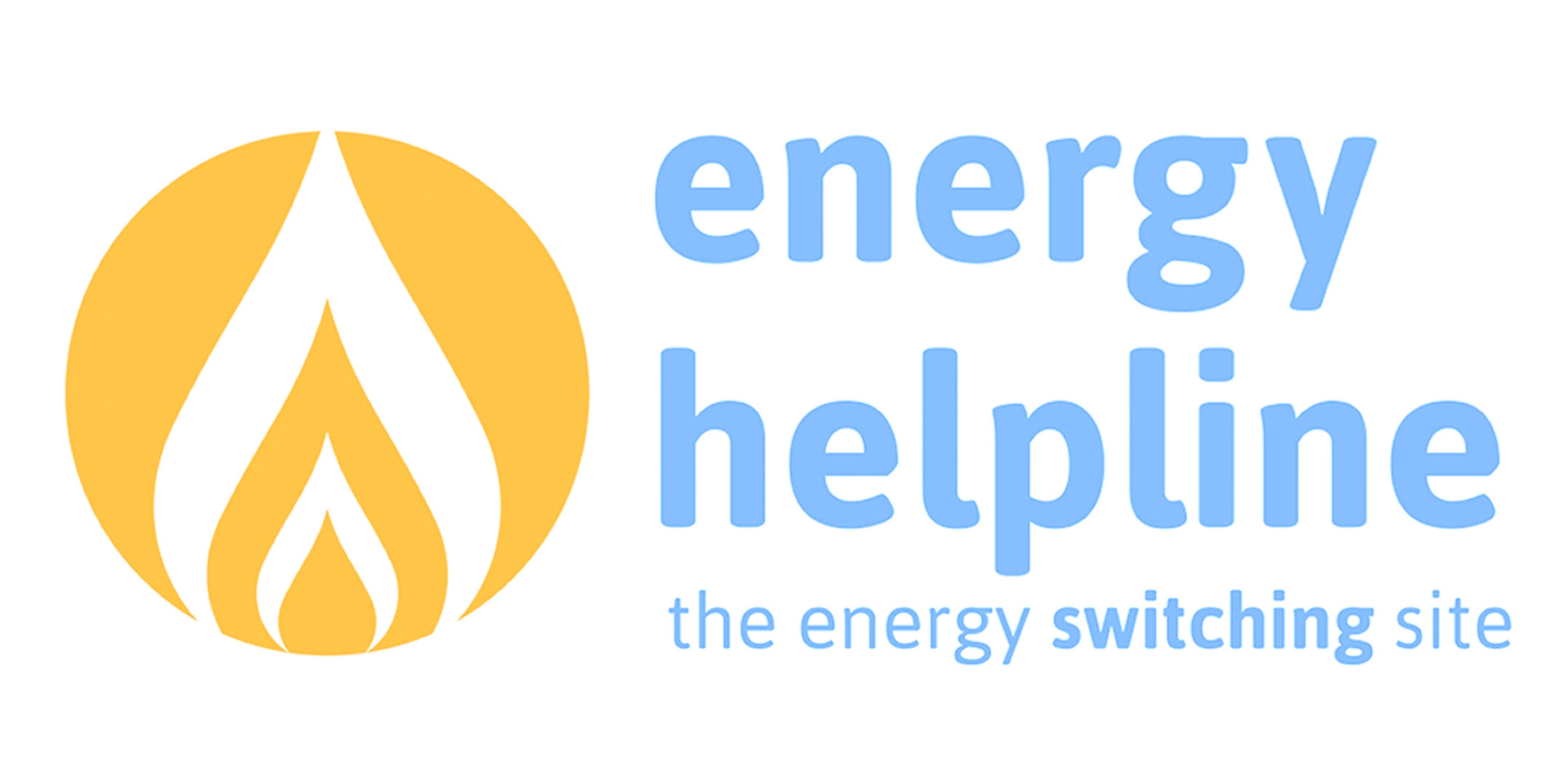 Save up to £497 on your utility bills with Energy Helpline
As a Boundless member, you have access to Energy Helpline. It's a simple way to review your current costs, and switch if you need to reduce them. That way, you'll never pay more than you ought to – in fact, you could be saving up to £4974 on your energy bills today.

Get away from it all, for less with Boundless Breaks
With Boundless, you can take your pick of great getaways from all kinds of holiday properties in some of the most beautiful parts of the UK.
So whether it's a quiet country cottage or family-friendly holiday park, you'll get the best rates and special treats all year round. That's up to 20% off public prices5, even in school holidays.
Or if you're planning something further afield, you'll get the latest deals on long-haul holidays, all-inclusive breaks and more. You'll even save on airport parking, car hire and travel insurance.
For full details and to apply visit Boundless by CSMA on our Offers section.
---
See what Boundless members think
Great savings
"I buy the prepaid cards for shopping (Tesco). Have saved about £200 over the year, well worth the membership fee."
Frances





Awesome organisation
"The savings offered by their partner companies are phenomenal and what with that and the excellent free magazine I will remain a member for life!"
Stuart





---
So if you're ready to do more with your free time - and pay less doing it - there's never been a better time to be more Boundless.
With over 180,000 members, you'll be in good company.
For full details and to apply visit Boundless by CSMA on our Offers section.
FAQs
Q) What does Boundless offer in addition to my existing HASSRA benefits?
A) Our exclusive partnership with Boundless is to give you a wider range of additional benefits on top of the great perks you already receive. With our unique offer you can enjoy a wealth of discounts on everything from insurance and breakdown cover to an ever-changing choice of great value holidays and shopping deals.
Q) How soon will I start seeing savings?
A) The benefits start as soon as you sign up – with £245 worth of savings included in your membership.
Q) Why should I join Boundless today?
A) To start taking advantage of the additional benefits offered by Boundless, all for just £15 per year, a saving of 48% on the normal price!
Terms and conditions
1Savings based on comparable membership deal at Kew RBG, Kids Pass access, Dine access and one equivalent example admission offer at WWT Martin Mere. Terms and conditions apply. Visit www.­boundless.­co.­uk
250% of Boundless members paid £46.79 less than lv.com customers from Oct 20 to Mar 21.
3LV= Saving of £48, LV= £65, AA £113, RAC £140. Saving based on Boundless LV=Britannia Rescue compre­hen­sive cover to the nearest level of cover from AA and RAC. Competitors' prices include any discounts and promotions available on 07/04/21 as quoted on providers' websites and are based on annual payment vehicle cover only.
4£497 is the minimum savings of the top 10% of savers who switched with energy­hel­pline in the period between 1st Nov 2019 and 30th April 2020.
​5Price varies on time of year and demand.