York Races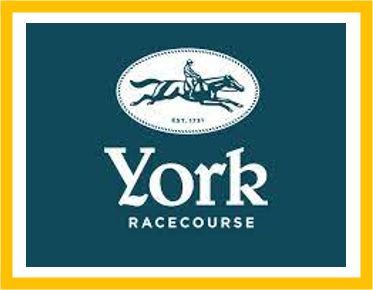 Saturday 24th July 2021 – York Races Music Festival featuring McFly
On early evening Saturday, McFLY will be performing hits from their number one albums such as the chart topping, 'All About You', 'Obviously' and '5 Colours In Her Hair'.
With seven UK number-one singles, six top-ten albums, six sell-out tours, four million tickets and ten million albums sold worldwide, McFLY are without question one of the most significant British pop acts of the twenty-first century. Since hitting the big time as the youngest band ever to have a debut album go straight to number one — beating The Beatles' long-standing record — Tom, Danny, Dougie and Harry have become one of our best-loved bands, not to mention major stars in their own right.
With The Sky Bet York Stakes as the six-figure centerpiece of a seven-race card on Saturday, that will precede the concert, racings finest are back on the track.
The dates in late July fall well after the scheduled "step 4 of the roadmap" so there is a positive approach to the occasion. However, given both the current circum­stances and that operating details for large venues are still awaited from Government; racegoers are offered a guaranteed refund in the event of Covid related alterations, as well as the reassurance that all Covid-19 protocols that are applicable at the time of the event, will be followed.
Each member can claim up to 2 tickets at the HASSRA member price for entry to the Grandstand & Paddock Enclosure. Any additional tickets requested will be sold at full price of £28. Child tickets are priced at £10 each.
Members price: £14 (max two tickets at this price)
Additionaal tickets: £28
Children: £10
To apply for tickets complete details in the following link – https://­www.­smartsurvey.­co.­uk/­s/­YorkRa­ces2021/
Any queries please contact Chris Callaghan – chris.callaghan@dwp.gov.uk