Competition Rules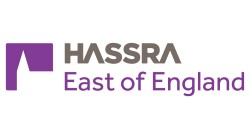 East of England Competition Rules
All competition entrants shall be bound by the following rules: -
1. All competitions organised by the EofE region will be open to EofE HASSRA members only.
2. Prize winners must have retained their membership at the competition draw date.
3. All eligible EofE members will be entered into any EofE competition that does not require a member to make an individual entry. However, a member must have a HASSRA Live account and be affiliated to the EofE Region to be included.
4. All cash prizes will be paid to prize winners by BACs transfer only once membership details have been checked.
5. Any non - cash prizes cannot be exchanged, transferred or passed on to third parties for profit or gain.
6. If one of the prizes cannot be awarded or is declined for any reason the prize will be awarded to the next member selected in the draw until all prizes are allocated and have been accepted.
7. Competition prize winner details will be published on the EofE HASSRA website and other EofE media sites unless the prize winner specifically requests their details are not published.
8. Prize winners will be contacted by phone or email by the competition organiser or member of the Board of Management. If a member's contact details on their HASSRA Live account are not up to date we will not be able to contact you and any prize may have to be reallocated.
9. Competition organisers are ineligible to take part in any competition they organise.