London Chess Club
CALLING ALL CHESS PLAYERS, OLD & NEW!
Want to play chess? The HASSRA London Chess Club are always looking for new players, and run teams that play evening matches at Caxton House, so if you are interested send your details to one of the Club contacts below.
---
And to get you thinking, can you sole this puzzle?
White to play. Checkmate in two moves.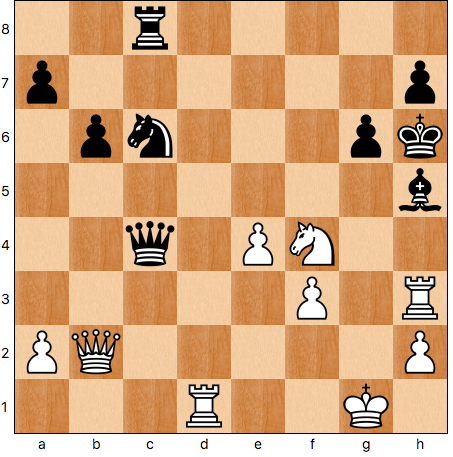 Email David.J.Gilbert@btinternet.com for the solution.
---
Chess Club Contacts:
David Gilbert David.J.Gilbert@btinternet.com
Simon Lunn simon.lunn@dwp.gov.uk
Gary Cook gary.cook2@dwp.gov.uk
Richard Mattison richard.mattison@dhsc.gov.uk