Health and Wellbeing
HASSRA contributes to DWP wellbeing core principles by providing social activities and sports events for all members making DWP a great place to work. This gives members the opportunity to take part in activities which contribute to better physical and mental health.
Colleagues from all over the region are able to form good relationships by meeting up with people from different sites and joining in. We are part of a network of accessible specialist support available to staff with our development schemes and live life challenge grants.
HASSRA NW's Health and Wellbeing sub group's aims are:
Develop a genuinely collaborative approach to looking at ways to improve health and wellbeing for all members
Look to develop an action plan to see how we can engage members in driving forward wellbeing initiatives across the region.
To link with site leads for wellbeing and promote HASSRA initiatives within sites.
To collate ideas and form a central library for initiatives to share across sites, to form an inclusive wellbeing programme for all members.
To support and promote the HASSRA Livelife challenge and encourage all sites to complete the activity challenge.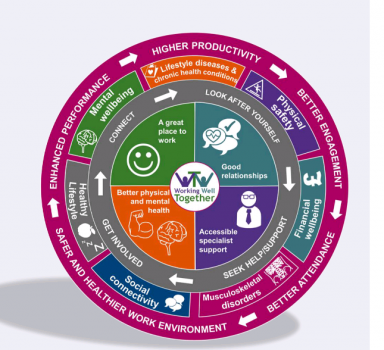 Links:
DWP Wellbeing Zone
Health and Wellbeing Toolkits
Advocates Health and Wellbeing Toolkits
The Road to Health and Wellbeing in DWP
Charity for Civil Servants
Employee Assistance Programme
Physio Information Line
Community 10K