Better Leisure Facility
Greenwich Leisure Membership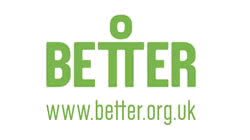 As part of your membership you are now entitled to a corporate discount at any Better Leisure Facility if you join on a Better Health and Fitness membership.
10% of monthly fee
No joining fee
No contract
Why Better?
Better is a charitable Social Enterprise and a not-for-profit distributing organisation, supporting and investing in our local communities, our members and our staff.
Better is the largest public sector leisure centre operator in London. We manage over half of all public sector centres in the Capital. But most importantly, we manage a centre that's very close to your business location. And we would like to encourage you to sample our facilities and become a valued member. This doesn't just help them and you, it benefits everyone: the more members we have, the more we can invest in our local communities.
We're currently offering all of you a free day pass to your local Better leisure centre. This means that they can try out our facilities and activities at no cost or obligation. You use the can gym, swim or take part in a variety of group exercise classes at our leisure centres, and you are sure to find something to enjoy. We even have spa facilities across a number of our centres for those well deserved moments of relaxation (available at additional cost), visit our spa LONDON website for more details www.­spaexperience.­org.­uk
Membership Options
Your discounted membership will give you unrestricted access to every centre in the borough you join in and let you swim, use the gym and take part in group exercise classes. All this from £35.95 per month! Single activity memberships are also available; please contact you nearest centre for more details.
Visit www.­better.­org.­uk for more details or email corporate@gll.org to redeem your free day pass or to ask any questions.