HASSRA East of England
Welcome to HASSRA East of England

Check out the HASSRA East of England Facebook and/or Twitter pages to find details of all our sports events, offers and activities.
If you are not a social media user or you can't find what you are looking for, please get in touch at HASSRA East of England
If your name is displayed at the top right of this screen then you have already activated and signed in to your HASSRA Live account. If not, please sign in now.
HASSRA East of England covers staff located in offices within the following counties Bedford­shire, Cambrid­geshire, Essex (not including London boroughs), Hertfo­rd­shire, Norfolk and Suffolk.
Below is a message from your HASSRA East of England BOM.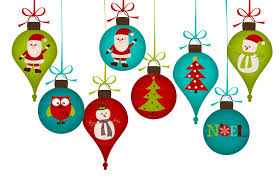 As Christmas approaches the East of England HASSRA Board of Management wanted to send best wishes to you, your family and friends and hope for a return to something like normal life in 2021.
We wanted to take this opportunity to offer our thanks to all our local club volunteers and individual members who have gone out of their way to support their members and other colleagues over the last year especially those who are working from home. Continuing to engage with members has never been so important given the restrictions that have been in place preventing the many and varied HASSRA activities that have had to be put on hold. In one of the competitions the region organised this year – Lockdown Super Heroes - we read many excellent examples of members and colleagues doing just that keeping in touch and providing support where needed.
As a region over the past 12 months we have kept our engagement going through numerous competitions and free draws for members with prizes totalling £11800.­ Feedback suggests these have proved popular with members and we will be continuing with a similar programme of competitions next year. The BOM would also welcome any ideas you have in ways we can support you. Please send us an email to hassra.eastofengland@dwp.gov.uk
Do remember to access HASSRA Live https://­www.­hassra.­org.­uk/regularly to keep up to date with all that is going on in HASSRA both at a National and Regional level to ensure you don't miss out on offers, competitions and activities in the Lockdown programme.
We can, hopefully, look forward to far better 2021 and in the meantime do keep safe, however you plan to spend this Christmas and New Year.
We have also seen the launch of HASSRA live https://­www.­hassra.­org.­uk/ - please register and take advantage of the excellent offers available to membership.