HASSRA Scotland
Welcome to HASSRA Scotland

Welcome to the HASSRA Scotland website. HASSRA Scotland is one of the largest HASSRA regions, and we cover all HASSRA members currently working for a qualifying organisation in Scotland, or who live in Scotland and used to work for a qualifying organisation.
HASSRA Scotland organise a large calendar of sporting and leisure events throughout the year, as well as organising a wide range of membership benefits. You can find out more information using the links below.
We are still in the process of updating and expanding our website following the launch of HASSRA Live, and new features are coming soon. If you spot anything that needs updating or fixing, please let our communications team know.
We are active on social media, and you can join us on Facebook, and follow us on twitter vi the links below.
HASSRA Live
HASSRA Live is the new online offering from HASSRA, integrating new HASSRA Regional pages with the online shop launched a few years ago. the new site is easier to navigate, and features industry-standard protections to keep your data safe.
To make best use of the new features, you need to activate your HASSRA Live account. This will let you continue to place orders for discounted tickets, view your HASSRA membership number online & download a new digital membership card, as well as specify interests so that you don't miss out on the events you care about.
If your name is displayed at the top right of this screen then congratulations - you have already activated and signed in to your HASSRA Live account. If not, the instructions below will help you get activated in no time. If you have any problems, the new automated chat button in the bottom-right of the screen will help you find answers quickly, or send an email for further support.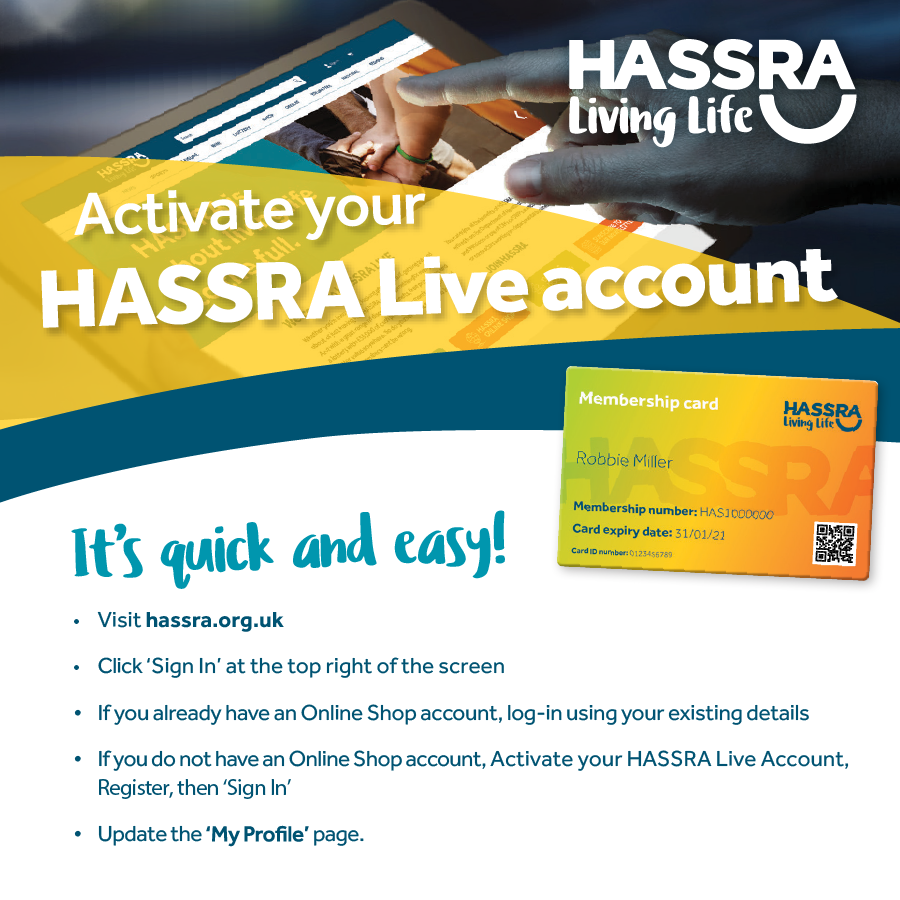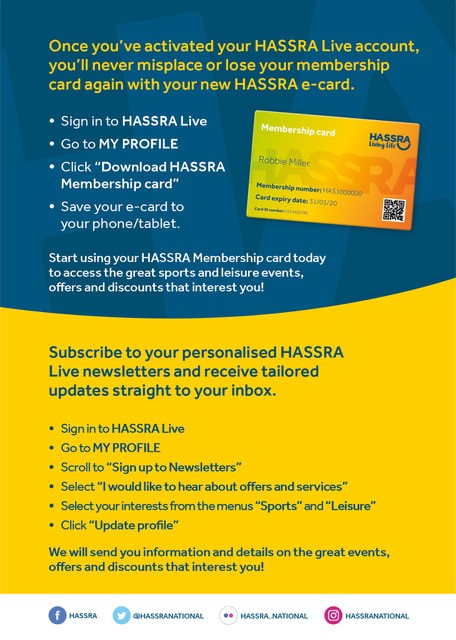 | | |
| --- | --- |
| | Find out more about the upcoming HASSRA Scotland events on our Calendar. |
| | Find out more about upcoming events, including details of how to enter. |
| | View the latest news from across Scotland. If you would like to publish a local story, please email the communications team. |
| | Enter our Fun & Free competitions here. |
| | HASSRA Scotland organise a wide range of membership benefits, some of which are available to all HASSRA members. Find out more details of the latest offers. |
| | the HASSRA Scotland committee are always keen to hear your feedback. Fins out how to get in touch with us. |
| | Find out who is on the Committee of Management (aka the CoM) for HASSRA Scotland. |