HASSRA Wales Discount Scheme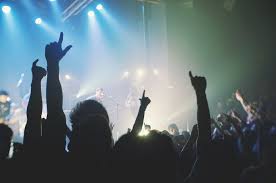 HASSRA Wales Discount Scheme is open to all HASSRA Wales members and allows them to claim a refund towards the ticket costs associated with attending NON sporting events in the UK such as Concerts and Theatre perfor­mances.
Once per calendar year HASSRA Wales members can reclaim up to £25 or 25% (whichever is the lesser amount) of ticket purchase costs for a non sporting event that takes place in the UK. This scheme applies to the member attending the event and covers one additional partner, child or guest.
Claims are limited to 1 claim per member per calendar year. Claims for the preceding year will be accepted up to 31st January of the current year
COVID 19 Update - for 2021 the 1 claim per member per calendar year rule is amended as follows:
During the course of 2021 (to 31st January 2022) TWO claims, per member, will be accepted for events attended in the preceding 12 month period.
Claims made before 31st January 2021 for any event within the preceding 12 months will count as a 2020 claim, where one has not already been paid.
From 1st February 2021 any claim made for an event in the preceding 12 months will be counted towards the member's two claim limit for 2021
Amount claimed, for each event, is limited to £25 or 25%, whichever is the lesser amount
Claims should be submitted AFTER attending the event and should be submitted with copies of tickets or ticket stubs
Theme parks, Zoos, Stately homes etc are regarded as venues or attractions, not events. Claims on entry tickets for these are not eligible under this scheme
To claim - complete the attached form and, following endorsement by a local club officer, submit to HASSRA Wales using the e-mail address on the form.