Freshwater Angling Society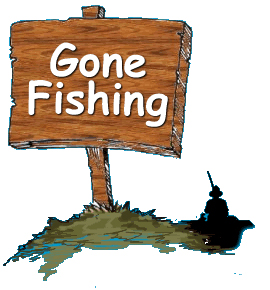 H
ASSRA South East has a long standing and active Freshwater Angling Society. Formed back in 1973 the Society prides itself on offering friendly and affordable coarse fishing days for all members and their non-HASSRA guests.
There are three main Regional days out during the year in June, August and September. Although primarily a Competition the emphasis has always been on a pleasant and enjoyable days fishing. We are a friendly bunch always willing to help out less experienced anglers with helpful advice and tips.
We visit well established lakes on commercial fisheries then after the "weigh-in" we finish with a trip to a local pub for a meal, presentations and of course banter. HASSRA covers the full cost of your days fishing, meal & helps with travel expenses. Guests who join in the fishing make a contribution usually around £18, non-fishing guests just pay for their meal.
We have an optional pool of £2 each, which is awarded to the anglers with the top 3 weights on the day. The winning angler receives a trophy to hold for a year as well as a trophy to keep. Further trophies can be awarded for the best fish of the day. Results from the three Regional days are used to form a team of three to represent the South East at the National Event and a team of 6 to compete against other Regions each year.
Whether you are an experienced angler or one just starting out you will always receive a warm welcome in our Society.
We are looking at the possibility of a "taster" day where a number of experienced anglers will be on hand to offer advice and help. Basic kit can be borrowed for the day to give you the chance to experience the fishing bug before laying out for your own kit.
If you have any questions regarding Angling please Click here to contact our Organiser: David Handley. David also has an email list that used to advise up-to-date information for any member who may be interested freshwater angling. If you wish to be on this list please click here
Proposed dates for the Regional days out this year are:-
Friday 24th June - Summer Shield
Friday 29th July - Claude Evans Trophy
Friday 7th October - Winter Shield
Taster day to be arranged, possibly in June.