Freshwater Angling Society
Dear all,
I have today the sad task of advising you that our dear friend and colleague Harold "H" Weston passed away peacefully yesterday (4th March) after a short illness. His family were with him.
As you all know "H" was the longest serving member of our Regional Angling group and for many years has been our non elected, fully accepted unofficial "president". Even though he has been unable to fish for some time he continued to support us, attending where he could to present prizes and share stories of our past triumphs and funny moments. We in turn never let him forget the day he slipped in, on top of his nets, I am sure with the intention of being weighed in!!!
I first met Harold in June 1974 at the second annual Regional Competition. He won the championship beating me by just one ounce. It meant that we both qualified for the Nationals and so began a friendship of 50 years.Sandra and I have visited him a number of times at his home town of East Grinstead, visiting the National Trust House, Standen House where he had been a volunteer guide for some years. We had plans to take him out for a meal in the Spring this year so his passing has come as a very sad blow to me.
In the late 1970s, I cant remember the exact date, Harold and and his lovely wife Margaret donated the Ash Trophy to be fished for annually by the then three London Regions. The Trophy was named after the road they lived in and it is still contested annually almost 50 years later.
I know you will all join with me in sending our deepest sympathy to Harold's family, especially his daughter Louise who has been instrumental in keeping "H" up to date with our group as he never really entered the IT world.
This is indeed a sad day for us all and its is no cliché for me to say its the end of an era, "H" was a one off. He will be sadly missed but we are all the richer for knowing him as a friend, colleague and fishing companion.
Rest in peace my friend.
David
-----------------------------------------------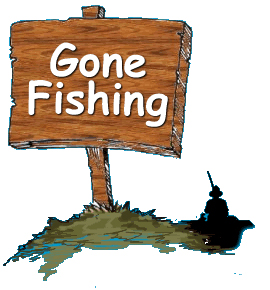 H
ASSRA South East has a long standing and active Freshwater Angling Society. Formed back in 1973 the Society prides itself on offering friendly and affordable coarse fishing days for all members and their non-HASSRA guests.
There are three main Regional days out during the year in June, August and September. Although primarily a Competition the emphasis has always been on a pleasant and enjoyable days fishing. We are a friendly bunch always willing to help out less experienced anglers with helpful advice and tips.
We visit well established lakes on commercial fisheries then after the "weigh-in" we finish with a trip to a local pub for a meal, presentations and of course banter. HASSRA covers the full cost of your days fishing, meal & helps with travel expenses. Guests who join in the fishing make a contribution usually around £18, non-fishing guests just pay for their meal.
We have an optional pool of £2 each, which is awarded to the anglers with the top 3 weights on the day. The winning angler receives a trophy to hold for a year as well as a trophy to keep. Further trophies can be awarded for the best fish of the day. Results from the three Regional days are used to form a team of three to represent the South East at the National Event and a team of 6 to compete against other Regions each year.
Whether you are an experienced angler or one just starting out you will always receive a warm welcome in our Society.
We are looking at the possibility of a "taster" day where a number of experienced anglers will be on hand to offer advice and help. Basic kit can be borrowed for the day to give you the chance to experience the fishing bug before laying out for your own kit.
If you have any questions regarding Angling please Click here to contact our Organiser: David Handley. David also has an email list that used to advise up-to-date information for any member who may be interested freshwater angling. If you wish to be on this list please click here
Proposed dates for the Regional days out for 2023 are currently being planned