Bronte Country to the Happy Valley June 2023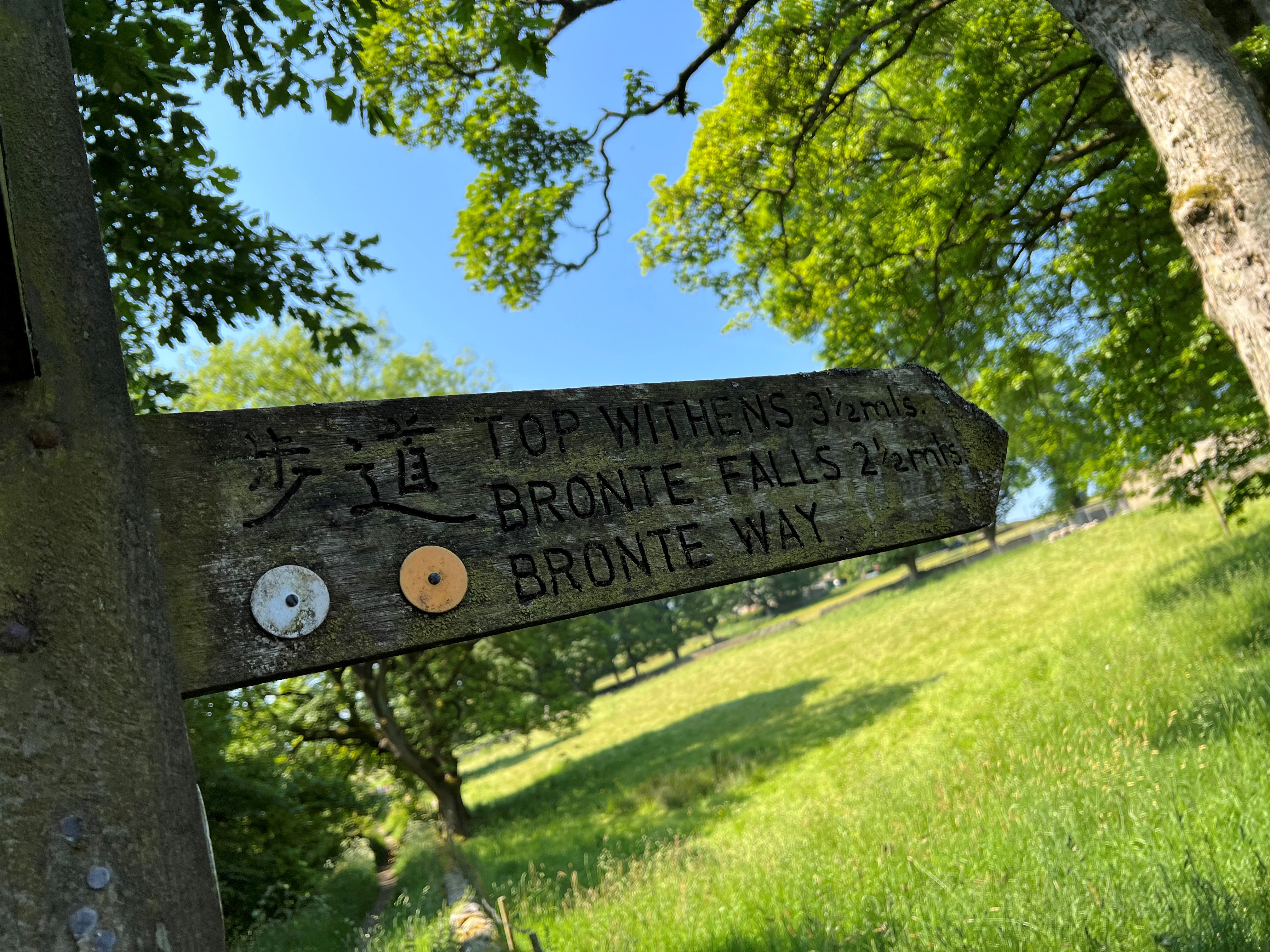 Haworth is famous across Yorkshire for its cobbled hill, quaint shops and vintage culture; it is so famous, worldwide for its connection to the Bronte family that sign posts to Top Withins, the ruin said to have inspired Wuthering Heights, are written in Japanese.
Hebden Bridge, a long-standing beacon of relaxed and alternative living is now enjoying a moment in the limelight as one of the sites of Last Tango in Halifax and Happy Valley. What fewer people know is there is a beautiful path across the moors linking Haworth and Heb in a stunning, or character testing, day's walk depending on the weather.
The weather gods being with us, our walk was the perfect advert for Yorkshire - distant moors, glistening reservoirs, lessons in hay management, wooded valleys, waterfalls, babbling streams, and huge ice creams.