Wine Tasting

HASSRA Falkirk Wine Tasting 2022
It's been a long few years, but Christmas is almost upon us, so we've put together an exclusive wine tasting event at the Wine Library to sample some festive wines to help celebrate the holiday period.
The event, on Friday 11th November, open only to HASSRA Falkirk members, at just £20 (their public events cost £25). That includes samples of 8 specially-selected wines, and a variety of nibbles throughout the evening. Sam, the in-house sommelier, will be on hand to give us an introduction to each wine, and answer any questions.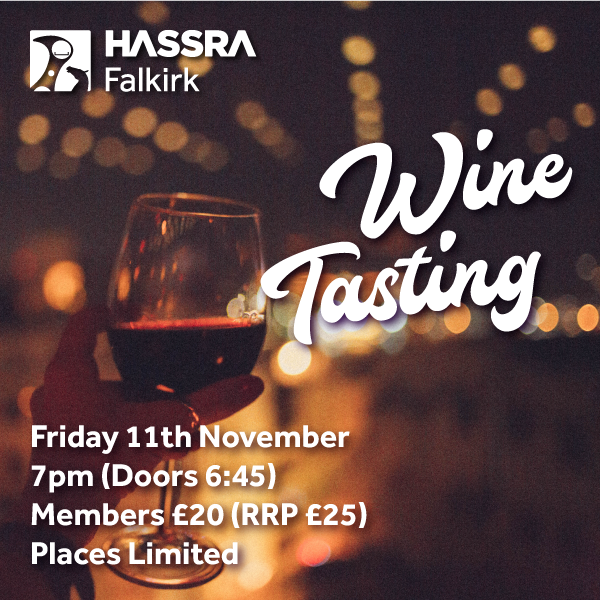 The event starts at 7pm sharp, and doors open at 6:45. There's no set end time, but we'll have the use of the upstairs gin lounge until closing time.
Places are limited, so don't delay.
Payment will be required by Friday 14th October to confirm your booking.
How do I join in?
Apply for tickets here - places are limited, so don't delay.
For more information on HASSRA Falkirk events, just email HASSRA Falkirk.