Competitions
HASSRA Scotland run various competitions throughout the year. Check this page for the latest on any upcoming compe­titions.
For more information on HASSRA Scotland compe­titions, just email the HASSRA Scotland mailbox
Sports Predictions Competition
Do you think you could predict the winners and runners up of the major sporting events during 2020?
Complete and return this entry form by email to hassra.scotland@dwp.gov.uk by 31st January 2020 to be in with a chance of winning!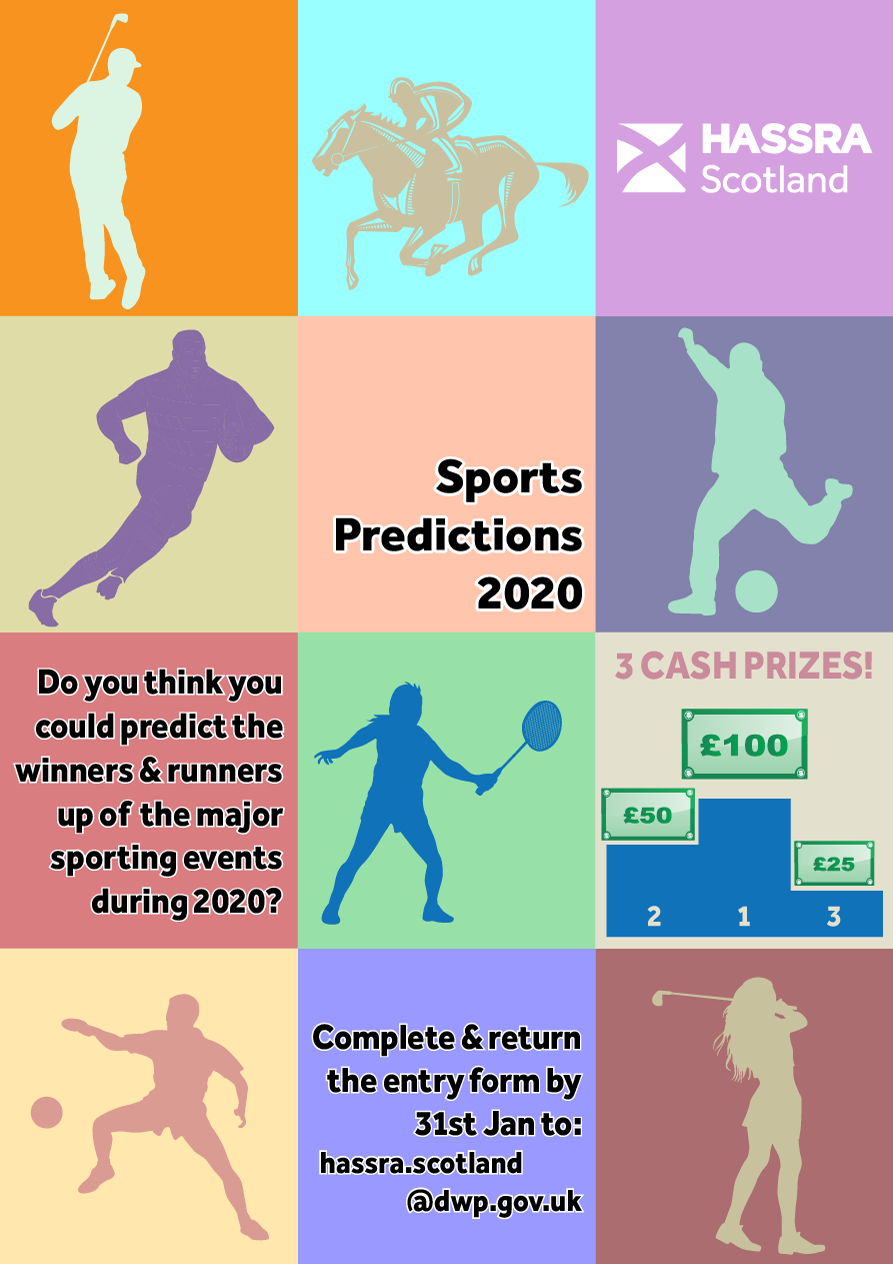 There are 3 prizes, of £100, £50, and £25. Entries welcome from all HASSRA Scotland members