Let's Get Moving Strava Club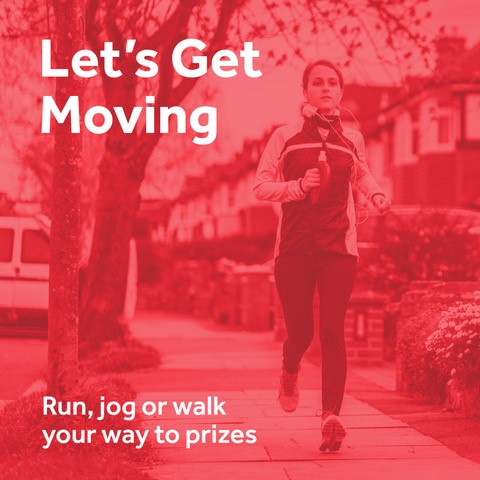 Join the Let's Get Moving Strava Club and get involved with a group of like-minded colleagues to keep fit, healthy and in touch.
With our Strava-based virtual club, you can record your activity and keep track of your progress and see how everyone else is getting on at the same time.
Inspire others with your personal achievements and by giving them 'Kudos' for theirs!
Plus, HASSRA will provide incentives to keep going with regular competitions with great prizes.
So, join us now - check out the information below to see how.
The HASSRA Let's Get Moving Strava Club .
Strava is an internet service for tracking exercise which incorporates social network features. It is mostly used for cycling and running using GPS data. Strava has many free functions and a number of functions that require subscription. The following steps will allow you to access Strava and record your walk or run for the HASSRA Let's Get Moving Strava Club free of charge.
Step 1 – Accessing the app
To access Strava you will need to download the app from Google Play or the Apple Store depending on the mobile device you are using. If you download Strava onto your Smartphone and take it with you when you do each ride it will automatically record the miles you have travelled. You can input your mileage manually if you do not have a smartphone. Please note that Strava does not operate on a Windows operating device.
Step 2 – Initial logging into Strava
Once you have downloaded the Strava app you will have a number of options where you'll be prompted to either sign up with Facebook or Google or manually with your email address
Please use a personal email rather than your official work email account. You will then be asked for a password.
After filling out the form and clicking "Sign Up", you'll be prompted with a screen asking you to check your email to confirm your account.
Step 3 – Confirming your account
Open your email account you signed up with and look for the email from Strava to confirm your account. Make sure to check your Spam folder. Confirm the email and you will be redirected to Strava to continue setup.
Step 4 – The Dashboard
You will now be on the Strava Dashboard page. If it's your first time logging in, you'll be prompted to complete some tasks. You skip all these prompts. You will be asked for your preferred sport so please click on running (even if you are intending on walking).
Step 5 – Account settings
You will need to make sure the location is set properly in order to ensure you will end up riding for the right city and challenge. To do this, you'll need to click on the circular "avatar" icon at the top right to drop down and click on "Settings" to navigate to your personal settings page.
Step 6 – Joining the Let's Get Moving Strava Club
Once you have confirmed your personal settings you now need to join the Let's Get Moving Strava Club .
Go to the Strava dashboard and click on the 'Join Club' button and use the search function. Type in HASSRA in the club name and this will bring up the Let's Get Moving Strava Club. Click the link and you will be added to the Let's Get Moving Strava Club .
Step 7 – Recording your runs or walks
As Strava groups are all 'single discipline' only, you must record all your activities as a RUN on our Let's Get Moving Club.
Just switch the app on before you start, then switch it off at the end of each session. This will record and automatically upload all of your statistics - distance, elevation, time, etc. It will show you a map of where you have been, how fast you have gone and loads of other information. You will also be able to upload comments and pictures.