HASSRA South East
March 2020
Coming soon!
Visit this page on April 1st for the first of the HASSRA South East monthly quizzes with a prize of:
Please check the calendar regularly to see if your event has been cancelled.
Pool, Darts and 'Give us a Clue' have all been cancelled.
Badminton on 21st April has been cancelled.
Golf on 22nd April has been cancelled
A Message from the South East Chair
I am so sorry we had to pull the plug on this year's AGM but the current Coronavirus situation across Britain made it impossible to hold the event. It's such a shame as it is always a good day conducted in a great atmosphere and I personally look forward to the chance of seeing so many of you at events like these.
The HASSRA SE Constitution requires us to hold an annual AGM and so in absence of the real thing I have composed a "virtual" paper AGM and you will find this if you click here. Fortunately, we had no elections to decide, no Motions to National Conference nor any amendments to our Constitution at this time so it was a relatively straigh­­tforward thing to do. You will also find a Brief if you click here which covers an update on HASSRA LIVE which Ray Allen would have delivered. I had also intended launching a new Commu­­nica­­tions Initiative at the AGM which resulted from discussions had at our Training Day in November and I will bring you all up to date with this in the near future. If you have any questions/­­queries about the AGM business, then please let me know.
Also, you can find the Awards Booklet - click here - and I am delighted to report that this year we had the best response ever. Eighteen Clubs submitted entries for Best Club – twice the number we usually have – and we received 34 submissions for individual recognition – three times the usual amount. This tremendous response by you all is no doubt in part due to the conver­sations we had at the Training Day and our countless reminders ever since! Of course this gave us more of a headache at the Awards meeting and inevitably it raised the bar but that is to be welcomed and I hope the trend continues in the future. Whilst it may not be the same as getting the award handed over in person, the accolades and congra­tula­tions that our worthy winners deserve are not diminished in any way. You will see the outstanding efforts made by some of our members and how well they are regarded. To those who lost out this year, there will be many more oppor­tuni­ties in the future so - nil desperandum! We will of course submit the appropriate winners to the National Awards Committee.
Last but not least, these are exceptional times and HASSRA will take its share of the fallout. Regrettably, events such as Sports Day, the Festivals, AGMs, meetings etc are all in jeopardy and we face a bleak summer. In the coming days/weeks the HASSRA Board will try to think of things that may help us to keep in touch with our members, to keep the HASSRA wheels rolling and if there is anything you think we can do in this direction then please let us know. Maggie Smith, our publications Editor, will coordinate all suggestions/­­­ideas that come forward.
Let us hope that this is all over sooner than later and we can pick up where we left off. I hope you and those close to you get through this without any serious effect on your health, this coming from a decrepit 73-year old who is facing house arrest – the wife is not amused!
Look after yourselves.
All the best
Paul W.
HASSRA SE Chairman.
---
Disneyland Paris
Click here for details
---
Warhammer Event
For details on these events go to the Regional Events page
---
New Benefits
Check out the new McQeen Health and Beauty offers on our Benefits page.
---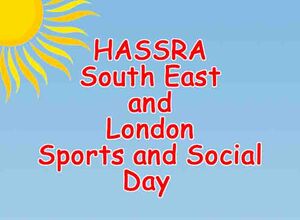 HASSRA South East and London Sports and Social Day!
Will be held at NPL Teddington on Wednesday 10th June 2020. Book your leave now! Watch out for further details on the South East Newsletter, SEView and the South East web-site.
HASSRA Live!
If your name is displayed at the top right of this screen then you have already activated and signed in to your HASSRA Live account. If not, please sign in now.
Instructions on how to activate your HASSRA Live account, download your new membership e-card and subscribe to HASSRA Live newsletters are shown below.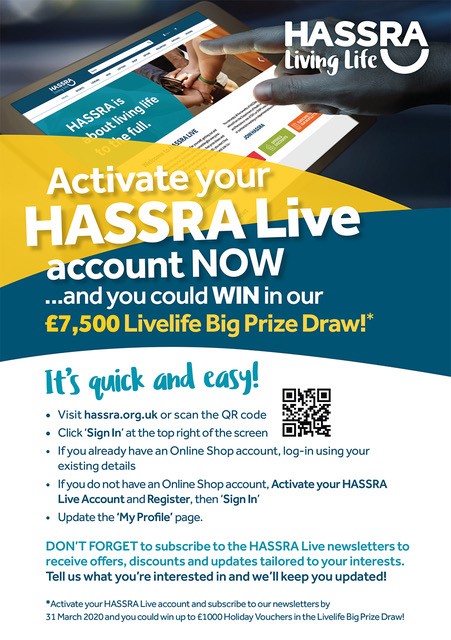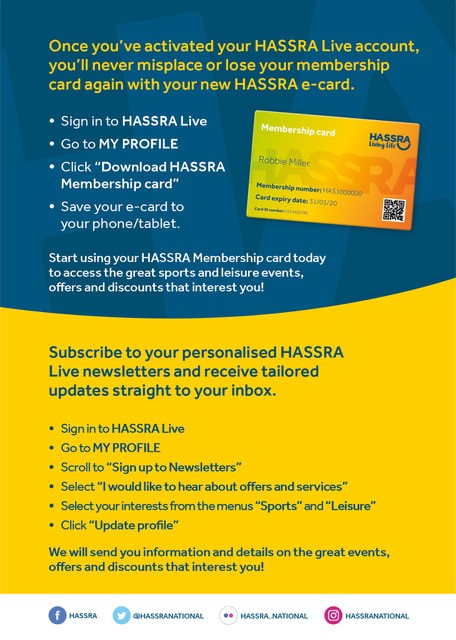 HASSRA South East covers staff located in offices in Berkshire, Buckin­­gha­­mshire, Hampshire, Isle of Wight, Kent, Oxfordshire, Surrey, Sussex and Broadmoor Hospital.
Are you in an office with only a few HASSRA members and have no proper on-site club?
With just a handful of members you can start up your own official HASSRA Club and get support to:
Get your own office rebate from your Regional office to support your club
Get ongoing support from your Regional contact
Raise funds for a charity of your choice with management support
For further information contact Tracy on: tracy.champion@dwp.gov.uk
---
Related links