Swimming
National Teams – Swimming, Diving & Life Saving
Fancy a Splash? - CSSC ASA Swimming, Diving, Water Polo & Lifesaving Championships 4 & 5 May 2023.
Every year HASSRA sends a Team to represent the Department at the CSSC Swimming Championships.
The the event is held at Ponds Forge, Sheffield and we are always in need of new recruits if we are to beat our arch enemies from MOD and HMRC to the trophies!
If you are a club swimmer (or former club swimmer) and a HASSRA and CSSC member that wants an incentive to get back into training please contact myself for more information. There are also Diving, Waterpolo and Lifesaving Championships.
If selected for the team HASSRA will pay your travel and accommodation expenses and as the team's swimmers are representing the Department Special Leave with pay may be applied for.
Nick Valentine,
HASSRA National Swimming Manager - 07921681992
*************************************
Swimming Success!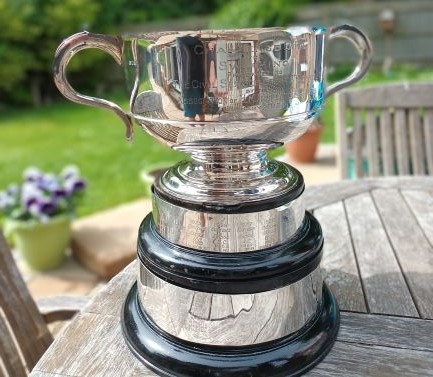 The HASSRA national Swim Team recently returned triumphantly from Sheffield where they successfully defended their overall aggregate points trophy at the inter departmental event, the Trophy first having been awarded to the Ministry of Labour in 1923.
The championships combines traditional individual and team pool events with mixed water polo, lifesaving relay and diving with all placing points combined towards the all important overall team award. Despite reduced numbers HASSRA really dug deep with a number of competitors competing across the disciplines and racing in multiple races for team points. After all that has gone on it was great just to be back at this event catching up with some old faces and more importantly meeting new ones.
This achievement cannot be understated as the team have been able to win the aggregate points award for 8 consecutive years either side of the pandemic (2013-19 and 2022). This feat would not be possible without the great camaraderie and team ethos that exists in the squad.
Most pleasing was the fact that we were able to welcome new team members into the fold all of whom played their part in this success. However we can always do better and are looking to grow the team particularly in the younger masters age groups 18-30 years and diving events. The 2023 Championships are already booked for 4th and 5th May 2023 so anybody interested in joining this great team do not hesitate to drop me or Nick Valentine a line.
Colin Meadows ( cmeadowsmbe@gmail.com ).