Coarse Angling 2021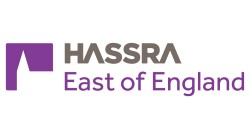 Entries are now invited from HASSRA East of England members for this year's coarse angling events. Entries are limited to 15 anglers per event so please get your entry in asap to avoid disap­po­in­tment.
Friday 25 June 2021 - Suffolk Water Park, Bramfield, nr. Ipswich; fishing on Match Lake Two. Please see website for further details.
Draw 9.30am, fish 11am to 4pm.
Friday 23 July 2021- Decoy Lakes, Whittlesey, Nr. Peter­bo­rough; fishing on Yew Lake.
Draw 9.30am, fishing 10.30am to 4.00pm. Full details are available on the Decoy Lakes website.
Travel expenses can be claimed and all pegging fees have already been paid. We usually run a small prize pool of £5.00 per competitor for each match. Subject to line management approval competitors can also apply for Special Leave.
The competition will be decided on points over the two matches; the top 3 anglers will represent HASSRA East of England at the 2022 National Coarse Angling event.
Entries for both matches need to be submitted by e mail to: Christopher.knights@dwp.gov.uk. by the closing date of 18 June 2021.
Chris Knights
Regional Coarse Angling Organiser.
Tel: 07785905259