HASSRA Fylde - Upcoming Events
TOUGH MUDDER
HASSRA Fylde are entering a team to compete in this gruelling but hugely rewarding event.
Saturday 1st August 2020 at Broughton Hall, Skipton
Entry fee is subsidised and will cost £50 per member, usual fee is £69.
If you are interested in this please let us know by emailing: hassra.fyldecommsteam@dwp.gov.uk
If the event is oversubs­cribed preference will be given to those who have NOT previously taken part.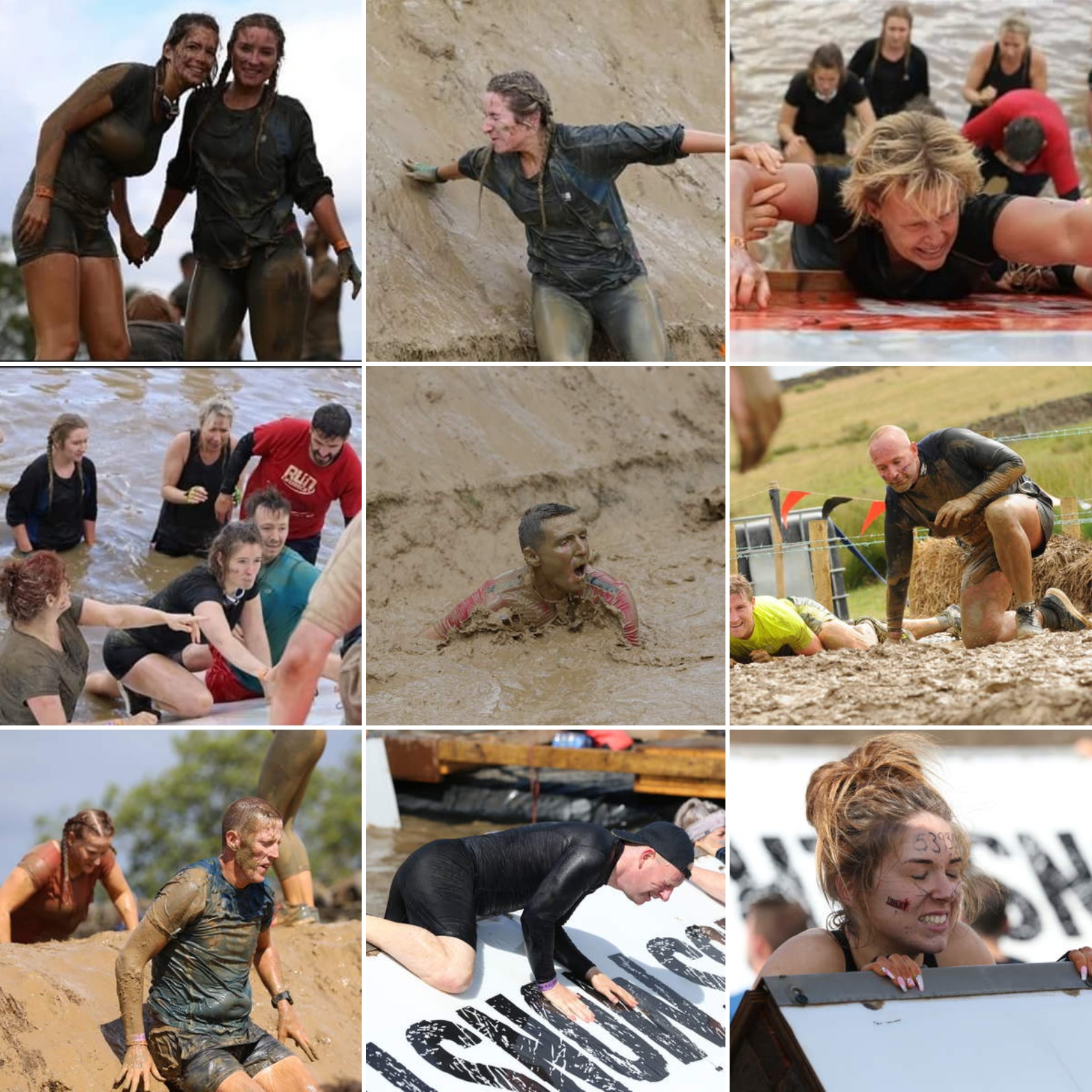 SPA ON THE BRECK
(EVENT FULL)
Saturday 22nd February 12pm – 2pm
HASSRA MEMBERS ONLY
For just £10 members can immerse themselves and feel the benefits of this holistic retreat.
Aromatherapy Room
Feel the gentle warmth around you and experience total relaxation as you breathe in the infusion of natural aromatherapy essences.
Foot Spas
Sit back and relax on the heated seats while the bubbles gently massage the tension away from your feet and ankles.
Spa Pool
Step in, relax and unwind as hundreds of tiny air jets gently massage your whole body. Treat stiff and aching muscles to a deeper massage using the body jets located around the sides of the spa pool.
Monsoon Shower
Turn down the heat of the monsoon for contrasting stimulation to your skin and your senses.
Ice Fountain
Rub crushed ice into the body to stimulate your circulation, lymphatic and immune system. Also use to cool the body down following steam or sauna.
Steam Room
Let the gentle warmth of steam infused with natural essences totally relax your mind and body.
Salt Steam Room
Relax and breathe in the natural sea salt vapours to clear the mind and feel invigorated, while the steam soothes and restores the skin.
Sauna
Experience an intense dry heat to induce muscle relaxation while deeply cleansing your body.
Heated Relaxation Bench
Savour the experience and relax here a while for deep warmth to the whole body.
If you want to book your place or for more information
Please contact Joanne Graham x.5497
---------------------------------------------------------------------------------------------------------------------------------------------------------------------------
STEAK & PSYCHIC NIGHT
(EVENT FULL)
WEDNESDAY 11th March
VENUE CLEVELEYS
Enjoy a meal and two-hour psychic interaction with TV's Jeanette 'The Gift' Greenough.
MEMBERS ONLY £10.00
£5.00 RETURNED ON THE NIGHT Payment non-refundable
For more information or to book your place, please contact Joanne Graham or HASSRA Fylde Comms Team
---------------------------------------------------------------------------------------------------------------------------------------------------------------------------