Latest News and members board
Welcome to the latest news and members board page
A Big Thank You!
Please see following certificate sent over from Sheffield Churces to DWP and HASSRA Sheffield to say thank you for the wonderful donations sent in for their Reverse advent calendar campaign.
"We are so grateful for all your support"
Take care - Ericka - Fundraising, Communications and Marketing Officer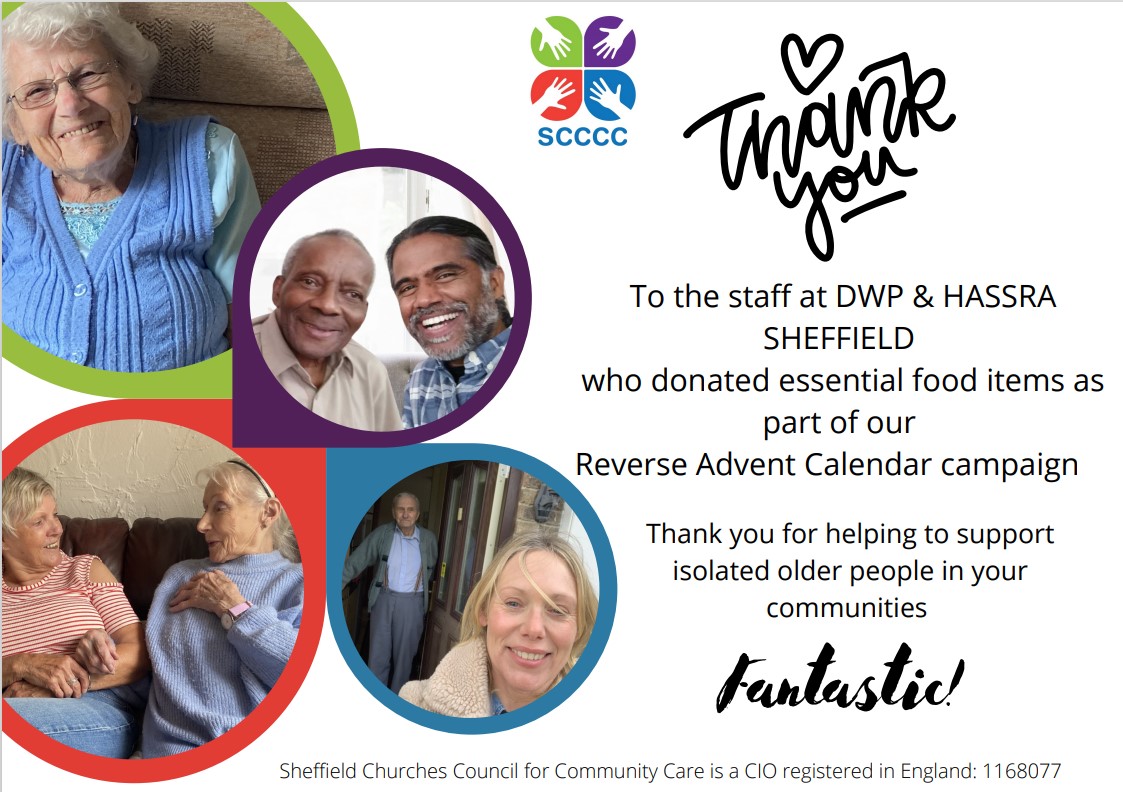 Want to see what the HASSRA Sheffield commitee have been busy organising so that you, it's members, can tap into some fab deals..........­then head on over to the latest offers and discounts page!