HASSRA London Regional News
Remember to also check out the News section in the top line for National and Regional News items and more.
---
HASSRA London AGM Awards 2023
Congra­tula­tions to Julia Keepax from Bexleyheath in winning the David Poulton Volunteer of the Year Award for 2022.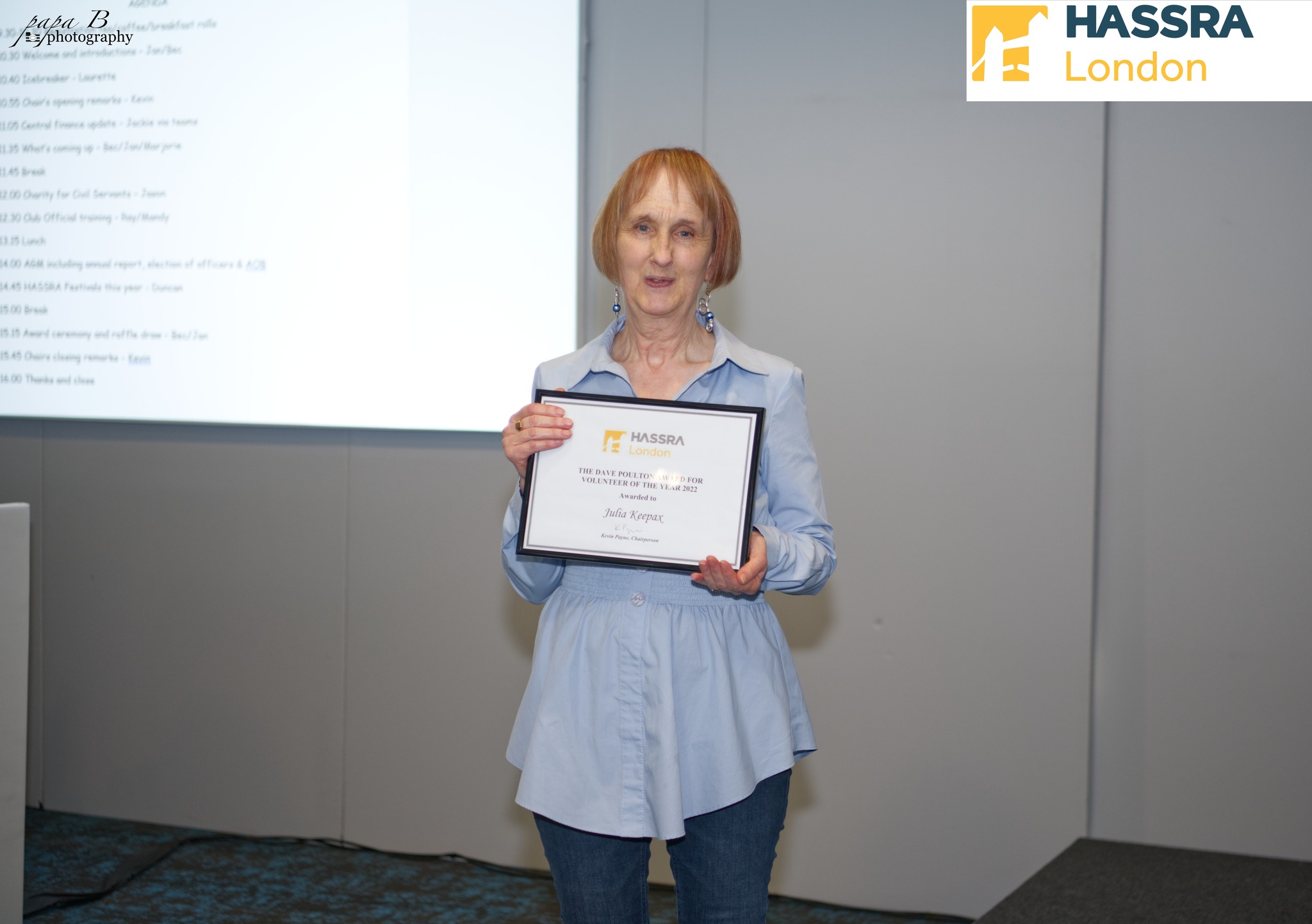 Congratulations to Teresa Allen from Hoxton for winning the Best Newcomer Award for 2022.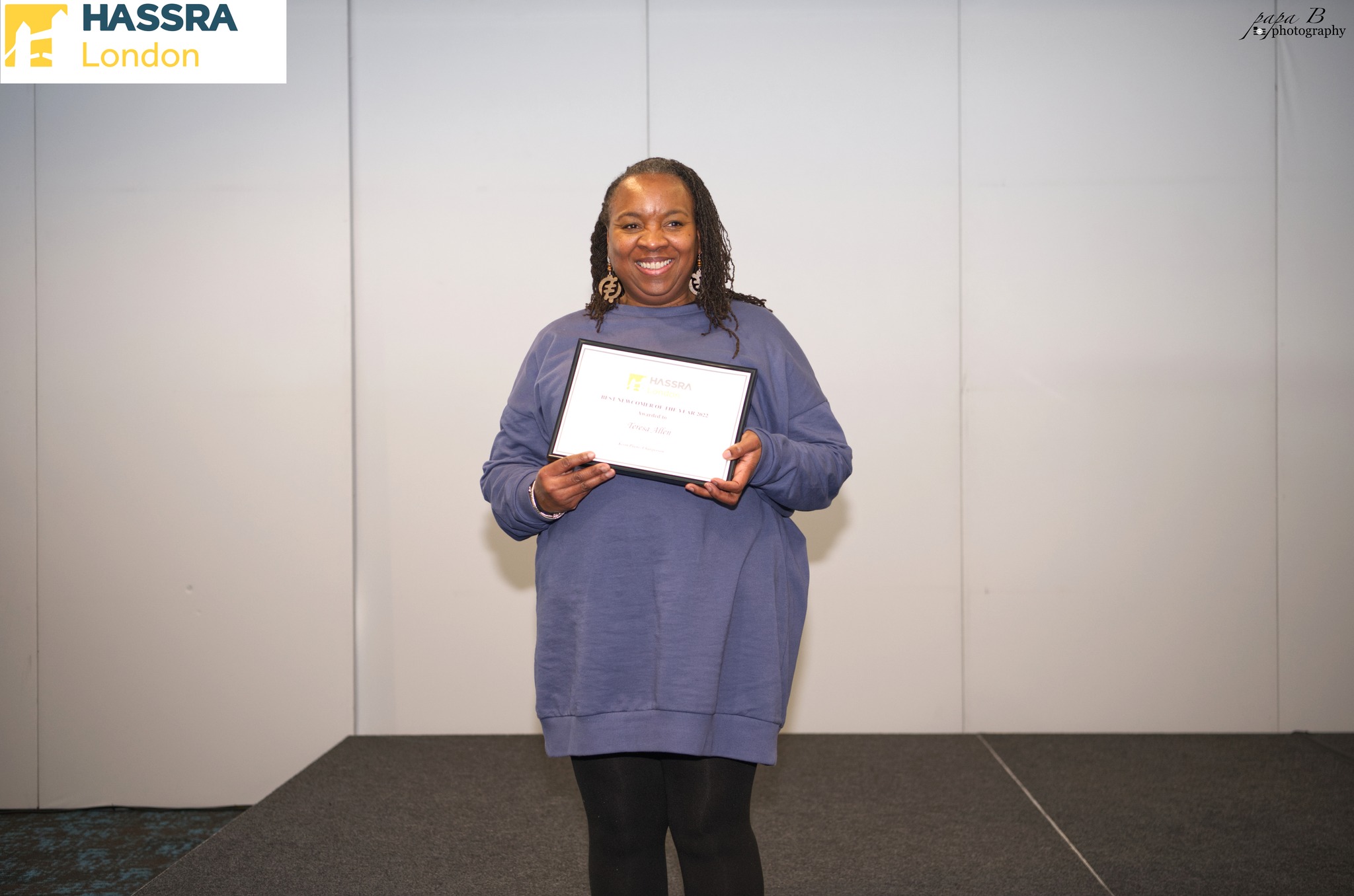 Congra­tula­tions to Allan Rayson from Hackney for winning the Sportsman of the Year Award.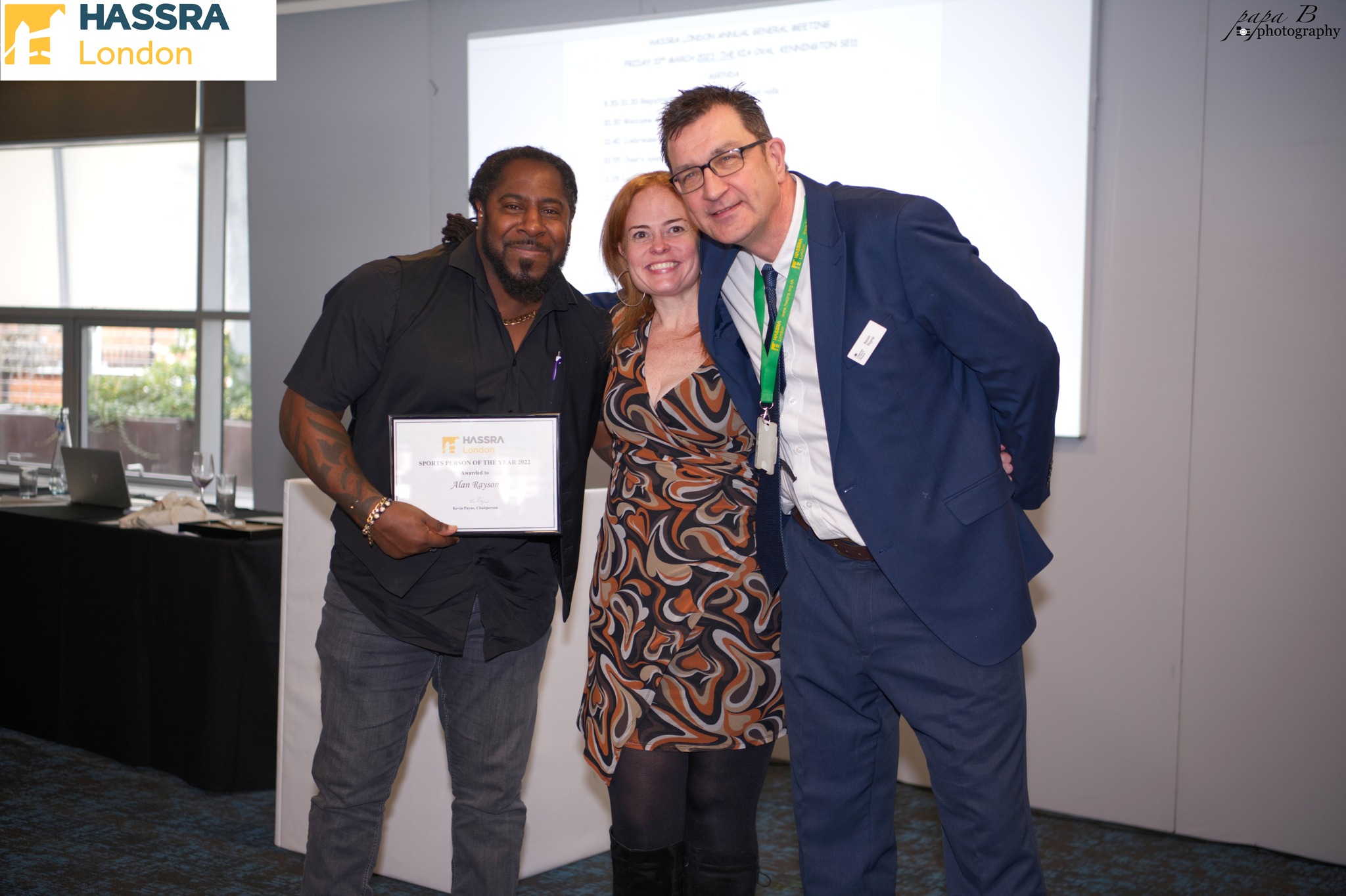 Congratulations to Bexleyheath and Hoxton for winning in the Best Club Award Category.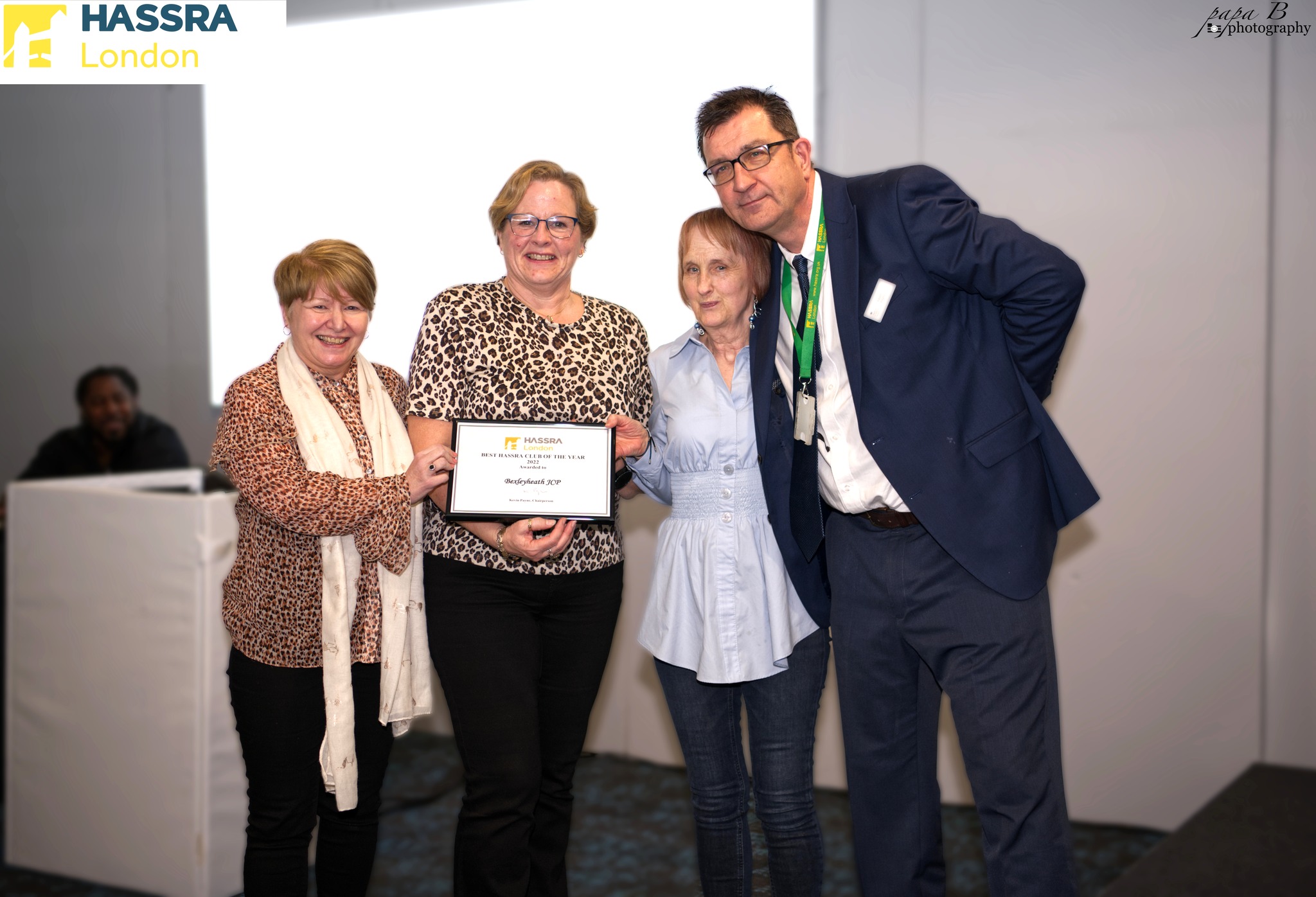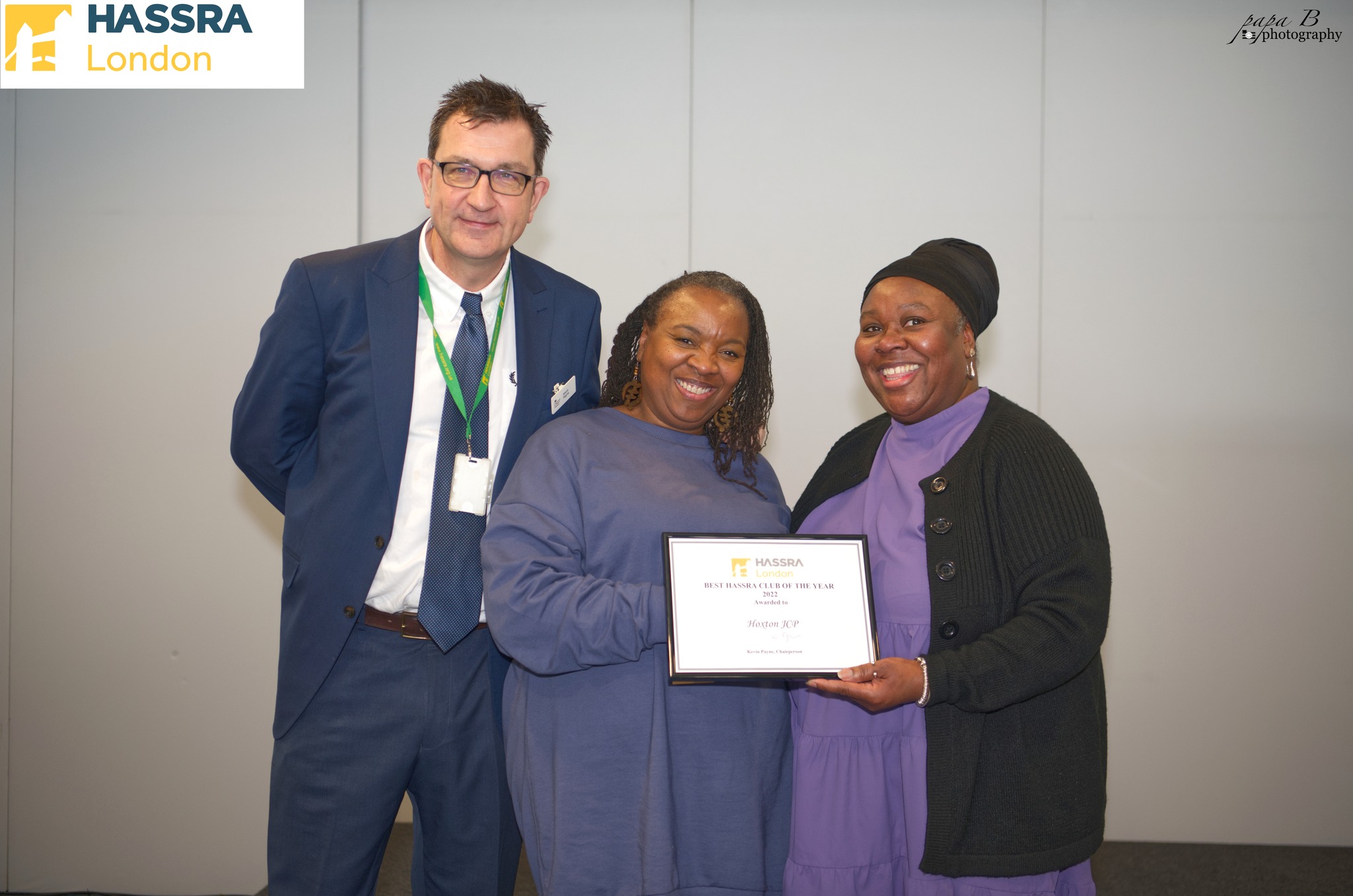 These submissions will now go forward Nationally for inclusion in the judging for the National Awards in May.
---
HASSRA (Sports) Day 2022
What a hot day we had this year for our HASSRA Day!!
A massive thanks go to all who took part for making it such fun, and well done to all the winners.
All of the event photo's are now available on our Flickr page (external only), with some great images of events and all the fun.
And a big thank you to all the organisers for making the day run so smoothly, here's to next year!
---
HASSRA FESTIVALS
If you would like to be considered for future Festivals, or require any information please email us directly at: HASSRA.LONDON@DWP.GOV.UK
---