HASSRA North East Valentines Competition- Share the Love!
"Announcing The Results" of our HASSRA North East Valentines Competition- Share the Love!
HASSRA North East Valentines Competition- Share the Love!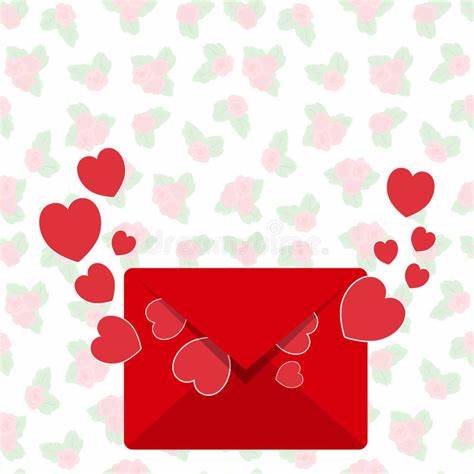 A Big "Thank you" to everyone who took part in our Valentines competition which gave 5 lucky HASSRA members, Spa vouchers each worth £249.00 for a Couples Mini-Valentines Cocoon at Ramside Hall!
The voucher is for the HASSRA member and their guest/valentine to arrive at the spa at 11am on the day of booking, receive a 25 min couples' treatment, 45 mins infinity or mud session and have 5 hours use of the spa facilities, then sit down for a dinner at 6pm!
The winners (as picked randomly by other HASSRA members on our FB page) are as follows:
Clare Maddison - Houghton le Spring
Cheryl Bloxham - HASSRA Newcastle Pensions
Rob Cooper-John Street
Lisa Smith - North East
Alexandra Bowe – Durham
Well done and thank you again to everyone that entered!
As part of the competition, we'll now share some of our favourite response you gave us
(including those from our winners) to show how you show a loved one just how much you love them- check it out below!
My eldest daughter is 13 and when she was little, money was tight. I came across an "I love you" stamper that you press into bread before toasting which I bought so on Valentine's morning she would get a little message in her toast. 12 years later and another 3 children added to the family we still have our special stamper that we bring out every valentine's day as a little tradition. It's a small gesture that means a lot to us all.
My partner loves Cacti, so as a quirky valentine's gift I find an interesting one that I know she'll appreciate! A bit different from flowers and chocolate to say the least!
I have always sent my son a secret valentine's day card- I've done this since he started nursery aged 3 and he never knew it was me and was always excited when he received it. He sussed out it was me sending it when he was a teenager, however I never stopped and even still do it to this day, it's now tradition a little joke between us he's 30 this year and I will never stop, it always puts a smile on both our faces :)
Not very romantic but after so many years still willing to shave his hairy back and when he's telling me he'll even let me wax it 🤣
Life's been very tough, but every day I still make that time to tell my partner how lucky we are to be here and that I cherish every moment and day I have with him and my two beautiful children. I love them all dearly.
Just be a support to my husband. He lost his dad in July, and he has really struggled since. I have just been on hand to help him through and for him to talk to during this rough year.
Rub his back when he has trapped wind, cook him nice nutritious meals, booked us a night with a hot tub for valentines 💌
After my dad died suddenly in June, I have really tried to look after my Mam and let her know that she's loved every single day. Every day I pop in to see her, get her out of the house doing something, help her with life admin and make her a cuppa and have a chat. I try to keep her positive, uplifted and remind her of things to look forward to in the future. We don't always say it, but I know she knows this is my way of saying I love you.
Every year I take my wife to beautiful gardens as gardening is her passion, with stay and flowers on arrival in May and June 💝
Every year I get my husband a new piece of jewellery as he loves bracelets, this year he will also be getting an extra gift as he is undergoing gruelling chemora­di­ot­herapy for cancer at 36 years old and is still working and helping take care of our 3-year-old.
I take my wife Susan every valentine to St Mary's lighthouse car park, where I asked her to marry me on 14th February 1973 telling her my love is as strong today as it was then.
Bring them a cup of coffee in bed every morning and de-ice their car on frosty days.
I care for him daily while he is undergoing operations on both his hands and feet (1 at a time) and keep on smiling even though he contemplated purchasing a bell to ring when he needs me🤣 we are getting married next year, and I love him very much.
For me it's all about the little things. I make my partner a cup of tea every morning and I run to greet him at the door when he comes home. When we arrive home together, he opens the door for me, so I kiss him and say thank you. I make food with love, I make him laugh, I hold his hand at funerals and congratulate him on a job well done. We do weekends away and gifts for no reason and we laugh and talk every day. All those little things add up to one special something that says I love you every day.I leave notes in his pockets or car all year round to let him know how proud of him I am and how amazing he is and how much I love him. He is special every day and not just for Valentines
My husband lost his mam a couple of years ago and she brought him up as single parent. Every valentine I take him to one of the places she has visited and loved over the years with her favourite food and drink for a picnic. I love seeing him so happy and feeling close to his mam again telling me all the amazing stories of her and their life. Seeing the smile and love on his face makes me feel amazing and lets him know how much I love him.
I am no one's Valentine so I would pamper myself and take a lovely friend along as a treat as her mum has been ill.
I go to Sunderland Matches when I am a Newcastle supporter.Romantic country walks and homemade hot soup with the picnic.
My husband is Australian and has lived here for over 20 years since meeting me so to say 'I love you' I get him a package of all his favourite Australian things.
It's the little things for me, like going to the shop for snacks if my partner wants snacks and supporting them when they've got a big decision to make or looking after them when they get sick. We tell each other we love each other every day as you never know what's around the corner ❤️
I created a jar with 52 reasons I love him on 52 pieces of paper. 1 for every week up to the following year
I defrost his car for him on frosty mornings. I also run him a bath when he's been training on cold days.